Kentucky Title Loans
 Title Loans KY
We are here to help you to get the money that you need, by using the equity that you have in your vehicle with our Kentucky title loans.
When you need to get some fast money, our title loans, are a great way for you to get the money.
Apply today we are here for you, we have a large network of finance companies. The companies that we work with, and are all in compliance with the CFPB.
Since 1994 we have been helping people to get emergency loans with their car titles, we can help you too.
Quick Title Loans In Kentucky
We will use the equity that you have in your vehicle,  so you can get your money. We will be getting you the maximum amount of money on your car title, and getting you the best title loans in Kentucky.
Getting the money you need on time, is how we can best serve you. Do not worry about your bad credit.  We will use the equity in your vehicle as your credit.
We will make it super easy and affordable Kentucky title loans in your area.
Simple Kentucky Title Loans
However, you might have found that when you went to apply for the loan, the whole situation was far from easy.
You might have wasted a ton of time gathering up documentation. Talking to loan officers, and filling out the paperwork needed to finish.
If you're worried that this is going to be impossible, you shouldn't stress: here at TFC Title Loans, we can help.
Once you find out more about the super simple title loans Kentucky that we offer. You can borrow money without facing any difficulties as they might have been in the past.
Apply for Title Loans KY Online
Are you in a desperate situation and ready to get some money right away? If so, you might not want to waste much time.
Luckily, you don't have to. We have set up our website so that it is easy for our customers to get online and apply for fast online title loans KY!
First, if you'd like to make the process as simple and successful as possible, you'll want to gather up a few things.
This is because we ask for this information as a means of determining the approximate equity value of your vehicle.
Commercial Title Loans In Kentucky
If you have a commercial vehicle and you have equity in it, we can get you a commercial truck title loan in Kentucky.
We can use your Big Rig equity to get you a same-day Big Rig title loan in Kentucky.
Using your Big Rig equity can unlock thousands of dollars. So if you need some fast money, we can get you a same-day Big Rig title loan in Kentucky.
We can use any commercial vehicle, as long as you have enough equity in it, we can help you.
RV title loans in Kentucky are also possible with us.  If you have enough equity in your RV, you can use it to unlock the money that you need.
Here is a list of commercial vehicles that we can do title loans KY on:
Semi-trucks

Big rigs

18 Wheelers

Tow trucks

Flatbeds

Box trucks

Vans

Pickup trucks

RVs
If you have any questions, you can call us at 844 242 3543 and our loan agents can answer them, and they can take your application over the phone.
Kentucky Title Loans Requirements
Once you have all of this information and are ready to get started. All you have to do is get right here on our website so that you can fill out a form for one of our Kentucky title loans.
The questions that we ask are all simple and straight to the point. Also, you'll be finished with our form in just a few minutes.
Then, you will immediately be shown a quote of how much we will be able to loan to you. Title pawns are incredibly simple!
Once your application has been submitted.  You can expect to hear back from our loan officers quickly.
We will follow up with you as soon as we can so that we can talk to you about the best car title pawn in Kentucky. our easy loan application so that we can get any additional information that we might need from you.
Then, we will tell you what you need to do next so that you can take out one of our great title loans Kentucky.
 Title Loan Kentucky Documents Required
You only need two things: your government issued-ID and your car title. We only need to check the birth date on your ID to verify your age. Also, you need to be at least 18 years of age to legally apply for a title loan Kentucky.
We hold on to your car title during the repayment period of your title loan Kentucky, then give it back as soon as you've paid off the balance in full.
If you can provide us with a pay stub or another form of income verification, that's great.
What Is Needed For Car Title Loans in Kentucky?
The most important thing that you need to qualify for car title loans in KY, is that you must have a vehicle that has enough equity in it.
You will also need to have proof that you have the income to support the car title loans in Kentucky.
Who Does Car Title Loans Kentucky?
When you are looking for a company that does title loans in Kentucky, you need to come to us, because we will get you the most money on your vehicle's equity, plus we will get you the lowest monthly payments too.
You need to choose a title loan company that has the experience, and we have been providing title loans since 1994.
We will get you the best title loans in Kentucky, all you have to do is apply and we will take care of you.
How Do Kentucky Title Loans Work?
If you have never actually used a Kentucky title loan service like ours, you might be a bit confused.
The idea of being able to borrow money quickly and easily might seem a bit strange or as if it's too good to be true, but this is not the case at all …
There is a reason why we can grant easy Kentucky title loans to our customers – unlike some other types of loans, our Kentucky title loans are secured by collateral.
In this case, the collateral is your vehicle title. Yes, this technically means that your car can be repossessed if you do not repay your loan payments.
However, there is a process that we have to follow, and as long as you pay your payments on time as agreed upon in your contract, you do not have anything to worry about.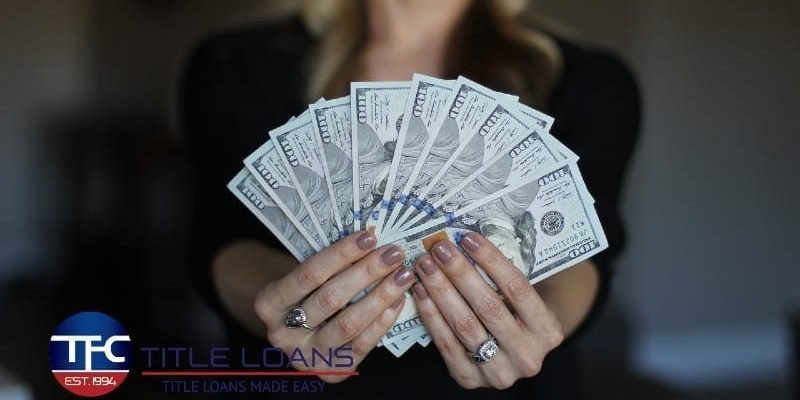 Car Title  Loans in KY
Additionally, you should know that many people consider it to be a good thing that our loans use collateral.
This allows us to loan money out to customers to who we might not be able to loan money without some form of collateral.
We want to make our Kentucky title loans accessible to everybody, and accepting collateral allows us to issue title loans to a lot more people.
Apply Now for Title Loans in Kentucky
As you can see, we are the title loan company in Kentucky that you should contact if you are in a tight spot and need money as soon as possible, all without a huge hassle.
If you'd like to find out more about how much you'll be able to borrow from us, fill out our online title loan application form right here on our website today to get started now.
Contact us today, we are here to help you to get the money that you need, our title loans in Kentucky will put more money in your pa=ocket than any other company.
About Kentucky
Kentucky is officially the Commonwealth of Kentucky, a state in the Southeastern region of the United States, bordered by Illinois, Indiana, and Ohio to the north; West Virginia and Virginia to the east; Tennessee to the south; and Missouri to the west. The Commonwealth's northern border is defined by the Ohio River.
The capital of Kentucky is Frankfort, and its two largest cities are Louisville and Lexington. The state's population is approximately 4.5 million people living there.
Frequently Asked Questions
Definitely yes, you have to own your vehicle to use it as collateral for a secured title loan.

The smallest amount of loan you can get for a pink slip loan can vary according to your vehicle value as well as monthly income. All this comes into consideration when qualifying for a pink slip title loan.

One benefit of this pink slip loan is its speed. You can apply for a car title loan today and get it in a few hours or in a day, even two. For detailed information, visit our FAQs page

It is too risky so we can't assure this even though we also don't provide this service but we do have some partners that will offer no insurance title loans. It will depend on your location, to see if they will do it.

;