Have you ever thought of how you can get some money despite poor credit ratings? Then getting a pink slip loan is the way out.  Pink slip loans can get you the emergency money you need now. 
A pink slip loan is a type of secured loan where borrowers can use their title as collateral to secure the loan. Borrowers who get pink slip loans must allow a lender to place a lien on their car title, and temporarily surrender the hard copy of their vehicle title in exchange for a loan amount.
How Do Pink Slip Loans Work?
The way this works is very easy and without any stress and with pink slip loans, you can get a loan sum on your title and still keep your car. You would bring the car and your pink slip together to us and we would look up your car by year, make, and model, and then determine what the resale value of the car might be. The equity in your vehicle can turn into cash today! This is how pink slip loans work.
Pink Slip Loan Requirements
The following documents, items, and information should be provided in other to apply through our secure website:
Clear car title
Personal data
Driver's license
Social security card
Vehicle Registration
Proof of Insurance
Most recent paycheck stubs
Current home and utility bill
The Benefits of Pink Slip Loans
Well, there may be a lot of reasons that you would want to use your pink slip for this purpose. For example, maybe you have some bills that need to be caught up. Maybe you have heard of a car title loan online, and essentially this is the same thing!
On the other hand, perhaps you simply need some extra cash to make it through to the next payday. Maybe you have an emergency that makes quick cash necessary.
If you need cash in a hurry, a pink slip loan from us can be a great way to accommodate that need. With the greatly reduced amount of paperwork required, plus the fact that these loans can usually be approved the same day, sometimes within hours, a pink slip loan can get you the money you need quickly.
Even a conventional loan with a bank or credit union can take days to process and get a check to you, and sometimes you need the cash now and you cannot afford to wait for several days.
Emergency Cash Pink Slip Loans
There are times when you find yourself in a financial crisis and you need to get out by all means. Getting financial assistance from banks or some other financial institutions prove abortive due to poor credit rating. With TFC Title loans here are some benefits:
Pink slip loans can grant you out of financial crisis and we work with people with bad credit.
If you own the title of a car, you can secure a loan with it and get yourself the cash you need today.
You can get up to $20,000 in less than 24 hours with no prepayment penalties.
Even if you have bad credit or no credit, you don't have to worry because we don't care about that either.
Our pink slip loans come with the best interest rate and you can apply and get approved all online.
So, you don't have to wait in line before you can get the cash you need.
That way, you can get your money quickly and simply, without headaches or hassles.
Get a pink slip loan for your emergency needs today!
Pink Slip Loans Provide Same Day Funding
At TFC Title Loans it is of greatest importance to acknowledge that we issue direct loans straight from our office to customers on the same day of application. We commit our service to see your troubles lifted and do not want to strain you financially, hence our pink slip loans are very fast and easy. With us being conveniently located online, it's as if you're walking into a title loan lender near you!
We are one credit institution that is like no other.
We are committed, trustworthy, transparent as our clientele and ratings speak for us.
Everyone deserves a better life.
A better life comes with better opportunities, better utilities, better options.
Most times we become so lost in our despair that we refuse to see a solution, shining right ahead.
Pink slip loans from us are the answer to your financial crisis.
Pink Slip Loans for Bad Credit
When a lender approves a pink slip loan for a borrower with bad credit, unlike a pawnbroker, they do not keep the car, but hold on to the title only.
If the vehicle is involved in an accident, it could damage and devalue the vehicle or expose the borrower to legal action, especially if there is no auto insurance on the vehicle.
To prevent this from occurring, most lenders will not grant an uninsured driver a cash equity loan. Minimum coverage is enough.
Mostly, people with bad credit are the ones who opt for a pink slip loan. Qualifying for a pink slip loan requires that the borrower must own the car that's collateral. The car must be paid off or nearly paid off. It is important to understand how title loans work before considering any type of loan!
Pink Slip Loans and Vehicle Equity Value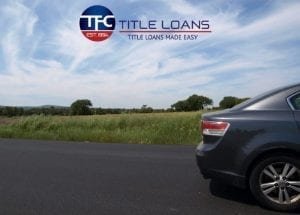 Before applying for a pink slip loan, you should know how much your car is worth. You should at least have an estimate of the net worth of your car after whatever time of use.
The trade-in value will be the one that guides you more when approaching a lender. They will use this information to determine how much he will be parting with.
Need to learn more about pink slip and car title loans? Visit: https://en.wikipedia.org/wiki/Title_loan
How do pink slip loans work?
Pink slip loans are also known as car title loans. A borrower will leave the pink slip with the lender until they pay the loan back. In exchange for leaving the pink slip as collateral, they get the cash loan they need quickly and still get to keep driving their car while they pay their pink slip loan off.
Can I get a loan with my pink slip?
If you own your car, you can use your pink slip as collateral to get a fast loan. This means that when applying for a pink slip loan with us, credit is not the only factor in securing the loan as the loan is secured against your vehicle's title.
Where can I get a pink slip loan?
TFC Title Loans offers pink slip loans to those who own cars outright. Simply apply online to begin the process of securing a loan against the equity of your vehicle.