Title Pawn Guide
When it comes to a car title pawn, there are only a few things required to get started. In this guide, we will cover everything you need to know about what is required when applying for a car title pawn and getting approved for a car title pawn! Read on if you're wondering what a car title pawn is or need help to find a lender.
What is Car Title Pawn?
A car title pawn works like anything else you'd pawn. Your car is used as collateral for your loan, and as long as you continue making loan payments you'll keep driving your car. Once the loan has been paid off, your car's title is back in your hands. These types of title pawns are great for people who need a little help to make it through the month or cover unexpected expenses.
When you're facing a financial emergency, chances are you need to find a solution quickly. We can get you a title pawn loan today, we're here to provide the quick financial solutions that can help you regain control of your situation today. Simply fill out our online application web form to get money today!
Getting a Car Title Pawn
Getting a title pawn with us is truly fast and easy!  If you wish to save even more time, apply online and our representative will contact you regarding your application and will answer any questions you have and make sure you know exactly what you need to finalize your pawn.  Then bring your vehicle in for an appraisal so we can see how much equity you have, sign a few quick documents, and walk out with your check.  Simple as 1, 2, 3! Yes… It's that easy!
What Do I Need To Be Approved For a Title Pawn?
We want to work with you, not against you. That's why we don't make you jump through hoops and cross miles of red tape to get approved for a cash title pawn. We've simplified our approval process and limited our requirements to merely two items. Not only does this allow you to get cash when you need it most, but it also allows us to run you through the entire car title pawn process, start to finish, in about 24 hours.
All you need is your vehicle, the title, and the photo ID. We make the title pawn process hassle-free, unlike our competitors. We are committed to providing all our customers with unsurpassed customer service. The process is simple:
Our pawn representative will assist you in qualifying for a pawn amount based upon your need, and the appraised value of your vehicle.
Benefits of a Car Title Pawn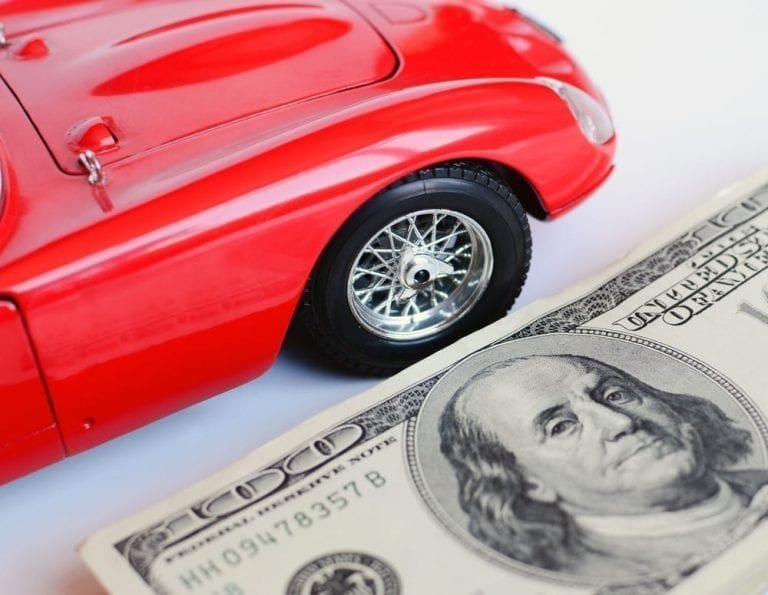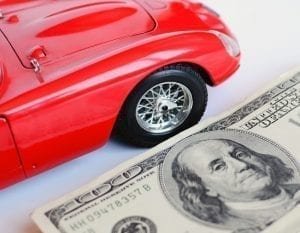 There are two major benefits of car title pawn:
The ease of obtaining the loan.
Continued use of your vehicle.
The ease of obtaining a car title pawn has made these types of loans very attractive to people who are having trouble with their finances. It does not matter what your credit score is, the loan is based on the value of your vehicle. If the value of your vehicle is equal or greater than the amount of money you are requesting in your loan, then you will have no problems being approved. We will inspect your vehicle and determine the worth. You can also refinance your title pawn loan with us, we will get you a better monthly payment and save you lots of money.
It Is Easy To Qualify For Our Title Pawn
There are no strings attached to our title pawn application process. Other title loan requirements include you must have a free and clear vehicle title, regular monthly income and state-issued identification.
You Can Apply For Your Title Pawn Online
That's right. In many instances, you do not have to go to a physical location to finalize your loan process. Your title loan needs can be handled from your computer and cell phone.
You Can Be approved for a Title pawn on the Same Day You Apply for the Loan
If you cannot wait a week or more for approval from traditional lenders, this type of loan will benefit you.
Your Title Loan Cash Will Be Deposited Into Your Bank Account
Direct deposits make it easier and faster for you to meet your emergency financial needs.
You Can Borrow As Much or As Little Money As You Need
The value of your car determines the amount of money you can borrow from us. If your car is valued at $50,000, you may be eligible to borrow any amount of money that does not exceed that amount.
Why not use a regular loan?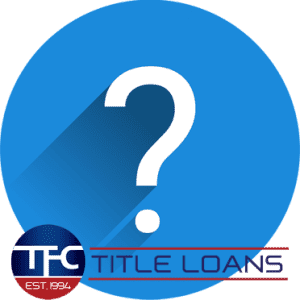 You might think the only solution to your financial frustrations is to beg the bank or payday loan company for a personal loan, but there are other options, and our title pawn loans are quick and easy to qualify for. You're driving the answer to your problems right now, use the equity in your vehicle to get a title pawn loan today! Title pawning can help you get the money you want today.
More and more people are learning the benefits of a title pawn loan. A title pawn arrangement helps people with affordable and speedy loans that can make all the difference in regaining financial control. We offer the best car title pawns around. With your car's clear title, you can get your funds wired directly to your bank account or a same day bank check and continue to drive your car!
Why Pawn My Car Title?
Are you looking for a little extra cash? Let's face it, we all have trouble making ends meet now and again. But, you've got the answer to your financial issues- your car's title! Wondering why you should pawn your car title? Or you can pawn your motorcycle title too. There are tons of benefits:
Lowest Monthly Payments
Same day funding
No prepayment penalty
Easy application
When you pawn your car title with our friendly team, you're well on your way to getting right back onto your feet! Pawning your car title is the best way to cover any expenses you may be facing. Our pawn car title is here to help you with friendly service and same day funding!
Who qualifies for pawn car title?
Everyone! Because our car title loans don't require that you have a perfect credit score, everyone can qualify! All you need is your car's clear title and a few documents. Our loan experts will help you with the application process. Your same day funding is waiting!
Ready for your quick cash? Getting your car title pawn is easy! No matter the expense, our team is here to help! Just give us a call to get started
Need fast cash now? Pawn car title arrangements are perfect for:
Paying off credit cards
Rent or mortgage payments
Medical bills
Legal fees
School fees and tuition
Vacations
Business startup costs
Home repairs
Or any other financial emergency!
If you need fast and affordable loans, we encourage you to get started by filling out our online form.
How fast can I get my money with title pawning?
You can get car title pawns in as little as 30 minutes. A title pawn is similar to a title loan in that your car title serves as your credit. So getting cash is quick and easy since your credit history doesn't play into the approval process, as all credit is accepted. Although we will check your credit it will not stop us from approving your loan application. If you need cash, a car title pawn with us is a great option. You can get up to $50,000 and with us, you get to keep driving your car.
Car title pawn, we understand that things come up that require cash in a hurry and they don't always coincide with your payday. Our title pawns get you the most money for your title with low-interest rates available and you keep driving your car for the duration of the pawn. After you've paid off your pawn in full, be sure to contact one of our pawn specialists to learn more details on how the lien will be released from your title.
We know that not everyone has a perfect financial background. We believe that your past should not affect whether or not you can get cash when you need it. You'll receive instant approval and low-interest rates available. Our professional and courteous employees are extensively trained to assist you through every step of the pawn process. Most importantly, we value every one of our customers which is why we designed the title pawn process to help you regain your financial freedom.
Title Pawn FAQs
Will my info be kept confidentialwoen i pawn my car title?
We are committed to keeping all the information you provide confidentially. Please see the privacy policy on our website for details.
How old do I have to be to get a title pawn?
In California, you must be at least 18 years of age to qualify for a title pawn.
Can I still drive my car with title pawn loans? Do I get to keep my car?
Yes! You will continue to keep your car when you take out a title pawn.
What is a clear or lien-free car title?
A clear or lien-free car title simply means that you own your car outright, with no outstanding pawns or judgments against it.
How do I get started with pawning my car title?
You can get started by submitting our online request form on this page with your basic information, after which you will be contacted by us.
How much cash can I get with auto pawn?
Your title pawn amount depends on the value of your vehicle. The maximum you can obtain is $50,000.
What if my car title is not in my name?
To get a title pawn you need to have the vehicle titled in your name. To qualify for a title pawn, first, get the title transferred to your name.
How do you determine the value of my vehicle with pawn title loans?
The value of your vehicle is based on the value as stated in a nationally recognized pricing guide, and the condition of the vehicle, as determined by a physical inspection.
How long does it take to be approved for title pawn?
It could take as little as 30 minutes to be approved for a car title pawn.
Conclusion For Title Pawning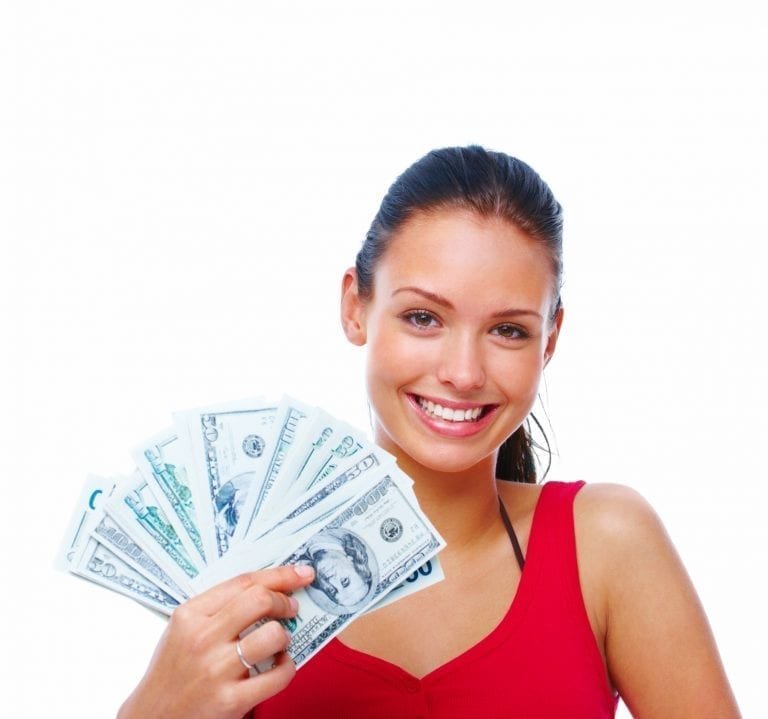 We are committed to giving the best to our customers. If you have been struggling to carter for your family because of some unforeseen circumstances and you have been looking for assistance to get back on your feet, the TFC title loans are the place for you. We will help you with a auto pawn loan , so you can get fast money. With our large network of partners, we will be able to get you a auto pawn near me today.
Title pawning is a great way to get the fast emergency cash that you need, with out have to wait. You can pawn your car title online with us, all you have to do , is to fill our the title pawns online application.
Contact us today or visit our website to get started pawn car titles for cash today! Remember you can pawn you car and still drive it with us, as we will only hold on to your title.
For more information on Title Pawn visit https://en.wikipedia.org/wiki/Pawnbroker.
Are title loans good for emergency money?
Title loans are great for making money in a hurry because you get money quickly and keep your car. No company can match TFC Title Loans when it comes to low interest rate fast cash for any situation.
Do car title loans work the same as home title loans?
Yes, both title loans are given based on the value of the owned property.
Can I get a second car using a title loan?
Absolutely. The key is using the first car's title to put a down payment on your next vehicle. You can build a car collection quickly using this strategy. If you have any questions about which new or classic cars to buy, ask TFC Car Title Loans.