#1 Arizona Title Loans Online Fast & Easy Approval
Are you needing cash but do not want to go through the hassle of traditional loans? Arizona title loans online may be the solution you are looking for. With the convenience of applying online, you can get the funds you need quickly and easily. In this article, we will explore everything you need to know about online title loans in Az, including how they work, the requirements to apply, and the benefits of choosing TFC Title Loans.
---
Title Loans in Arizona FAQ's
How much can you get for a title loan in AZ?
In Arizona, the amount you can get for a title loan varies based on the value of your vehicle. Typically, title loan lenders in AZ offer loan amounts ranging from $100 to $10,000. The loan amount is determined by factors such as the vehicle's value, condition, and equity.
How do title loans work in Arizona?
Title loans in Arizona involve using your vehicle's title as collateral to borrow money. To obtain it, you must have a vehicle with a clear title in your name. The lender evaluates your vehicle's value and determines the loan amount you are eligible for. Once you agree to the terms, the lender will place a lien on your vehicle's title. You continue to drive your car while making loan payments.
How do registration loans work in AZ?
Registration loans allow borrowers to use their vehicle registration as collateral to obtain a loan. Borrowers must have a valid registration in their name, a government-issued ID, and proof of income and residency. The lender evaluates the borrower's application and offers a loan amount based on the vehicle's value and the borrower's ability to repay.
---
Table of Contents
How Do Title Loans Az Online Work?
The process of getting an online title loan in Arizona is simple. First, you need to find a reputable broker that offers online title loans such as TFC Title Loans. Once you have found a lender, you will need to fill out an online application. Title loans are legal in Arizona, but it can be difficult to know what lender is the right one for you, let us help you. This application will ask for information about your vehicle, such as the make, model, and mileage, as well as your personal information.
After submitting your application, the lender will review it and determine if you qualify for an online title loan in Arizona loan. If you are approved, you will need to provide the lender with your vehicle's title, a valid government-issued ID, and proof of income. The lender will then assess the value of your vehicle and determine the amount you can borrow.
Are you in Phoenix and need immediate funds? Look no further than our registration loans Phoenix service at TFC Title Loans, designed to meet your urgent financial needs.
Once you have agreed to the loan terms, you will sign a contract that outlines the repayment terms, including the interest rate and fees. After signing the contract, you will receive your funds. The entire process can take as little as 24 hours, making online title loans AZ an excellent option for those who need cash quickly.
What Is the Title Loan Law in Arizona?
Arizona no longer allows payday loans. Title loans Arizona provides a short-term loan option for people who do not have good credit or do not have a bank account, using their car as collateral.
Requirements to Apply for Arizona Title Loans Online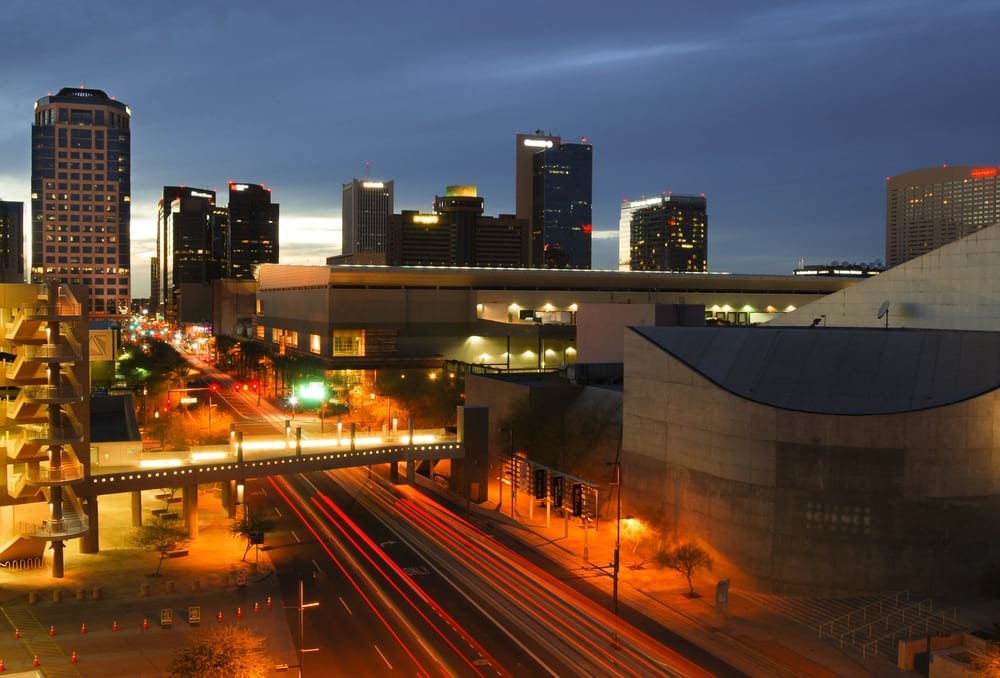 To apply for online title loans in AZ, you will need to meet certain requirements. First, you must be at least 18 years old and have a government-issued ID. You must also own a vehicle that has a clear title in your name. If your vehicle has more than one owner, all owners must be present to sign the loan contract.
You also need to demonstrate your ability to repay the loan. This can be done by providing proof of income, such as pay stubs, bank statements, or tax returns. If you are self-employed, you will need to provide additional documentation, such as business bank statements or a business license.
If you are curious about obtaining a title loan without vehicle present, TFC Title Loans has an informative guide that breaks down the process and requirements.
Benefits of Choosing Us for Your Online Title Loan in Arizona
When it comes to online car title loans in Arizona, not all lenders are created equal. That's why it's important to choose a reputable lender/broker like TFC Title Loans.
Here are some of the benefits of choosing TFC Title Loans for your instant online title loan AZ:
Competitive interest rates: It offers some of the lowest interest rate title loans in the industry, which means you will pay less in interest over the life of your loan.
Flexible repayment terms: It offers flexible repayment terms, so you can choose a repayment plan that works for your budget.
No prepayment penalties: It doesn't charge any prepayment penalties, so you can pay off your loan early without any additional fees.
Fast approval process: With TFC Title Loans, you can get approved for your online title loans Arizona in as little as 15 minutes.
Excellent customer service: TFC Title Loans prides itself on providing excellent customer service. Our knowledgeable representatives are available to answer any questions you may have and guide you through the car title loan Arizona process.
Paying Off Your Title Loan: There are ways to get out of your AZ title loan, as long as you choose one with mo penalties.
About TFC Title Loans
TFC Title Loans is a leading broker of title loans in Az. With over 25 years of experience in the industry, we are committed to providing our customers with excellent service and competitive rates. Our online application process is fast and easy, and we offer flexible repayment terms to fit your budget. Contact us today to learn more about how we can help you get the cash you need.
Conclusion About Title Loans in Az
Online Arizona title loans can be a convenient and fast way to get the cash you need. By choosing a reputable lender/broker like TFC Title Loans, you can enjoy competitive interest rates, flexible repayment terms, and excellent customer service. If you are in need of cash, consider applying for an online title loan with TFC Title Loans today.
---
WHICH LOCATIONS ACROSS ARIZONA ARE ELIGIBLE FOR A TITLE LOAN WITH TFC TITLE LOANS?
TFC Title Loans is delighted to extend its services to residents throughout Arizona, encompassing major metro areas.
---
TFC TITLE LOANS: SERVING STATES NEAR ARIZONA
---