Nevada Title Loans
Our car title loans Nevada are the fastest way for you to get the emergency money that you need, by using the equity that you have in your vehicle.
We can help you to get same-day Nevada title loans. You can get your Nevada title loan approval today.
We will do all of the hard work for you, with our large network , we will be your title loan broker, we will find you the lender that is offering the most money, and the lowest interest rate.
All of the referral partners that we use to get you your Nevada title loan are licensed by the Nevada State Department of Business & Industry Financial Institutions.
Nevada Title Loans
 How do title pawns work in Nevada? Title loans are a type of secured loan where the borrower uses their vehicle title as the collateral. 
The loan amount is based on the vehicle's wholesale value, and the Nevada title loan terms are typically 24 months to repay the loan. 
What are the benefits of taking out a title pawn in Nevada?
Taking out a title loan in Nevada can be a great way to get the money you need quickly. With title loans you do not need to have good credit, your car is your credit with title loans.
The process is simple and you can get the money you need in as little as 24 hours. There are only a few requirements for you to get funded.
What are the risks of taking out a car title loan Nevada?
There are a few risks to be aware of before taking out a car equity loan in Nevada. The interest rates are higher than traditional loans, so they can be expensive. 
In addition,  if you can't repay the loan, you could lose your vehicle, title loans often have high-interest rates, which could make it difficult to pay off the loan. 
What are the repayment terms for car title loans in Nevada?
The repayment terms for a title loan in Nevada are typically very short, often no more than 24 months.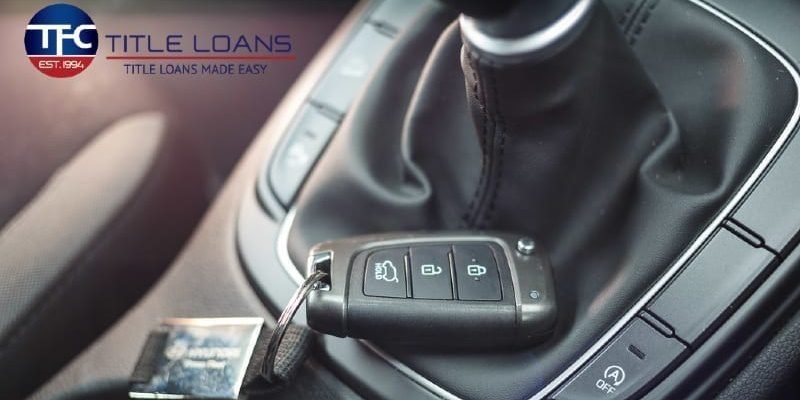 Title Loan Requirements Nevada?
For you to get your loan, you will need to have the following title loan requirements Nevada:
A vehicle with enough wholesale value.

The title needs to be in your name.

You will need to show your proof of income.

Proof of residence.

Photos of your vehicle.

Photo of your odometer reading.

Car insurance.

Five personal references.
In Nevada,  title loans are regulated by theNevada Revised Statutes (NRS) 604A.300 et seq.
How much can I borrow with a car title loan in Nevada?
If you're looking to take out a title loan in Nevada, also, you'll need to own a vehicle outright with a clear title in your name. 
The amount you can borrow will depend on the value of your vehicle, but typically, you can expect to receive 25% to 80% of the car's value in the Kelly Blue Book. 
 Keep in mind that title loans are high-interest loans, so you'll want to be sure that you can afford the monthly payments before taking one out.
If the borrower meets all the lender requirements, they should be able to qualify for a title loan.
The Nevada Division of Financial Institutions (NDFI) is the primary regulator of title loans in the state of Nevada. 
Also, The NDFI is responsible for ensuring that all title loan lenders are licensed and compliant with state law. 
The interest rates for title loans in Nevada are set by the Nevada Division of Financial Institutions. 
The Division of Financial Institutions is responsible for regulating the interest rates that title loan companies can charge in Nevada. 
Conclusion For Nevada Title Loans
We will get you the most money, with the lowest monthly payments, call us now, and get the money that you need today.
Qualifying is easy with us, and we will make sure that you will get the right Nevada title loan for you.
Apply now , we are here for you , we have been helping people since 1994, we are here to help you too.
Frequently Asked Questions
Definitely yes, you have to own your vehicle to use it as collateral for a secured title loan.

The smallest amount of loan you can get for a pink slip loan can vary according to your vehicle value as well as monthly income. All this comes into consideration when qualifying for a pink slip title loan.

One benefit of this pink slip loan is its speed. You can apply for a car title loan today and get it in a few hours or in a day, even two. For detailed information, visit our FAQs page

It is too risky so we can't assure this even though we also don't provide this service but we do have some partners that will offer no insurance title loans. It will depend on your location, to see if they will do it.

;