1
Apply Online or Call
Fill out a short inquiry form or call us at 1-844-242-3543 to send in your information.
2
Submit Your Documents
Provide a few basic documents so we can verify your personal data.
3
Get Your Cash!
Upon pre-approval, sign your contract and get your money!
 Tucson Title Loans
Are you looking for car title loans Tucson AZ? Do you need a reliable lender or company that can get you the best title loans online? Well, you are at the right place. We at TFC Title Loans understand that times are changing and with that, there is a mountain of worries.
We have been helping people since 1994 to get the emergency money that they need, by using the equity that they have in their vehicles. We are here to help you to get your money today.
Using the equity of your vehicle with us is the fastest way for you to get the money that you need. We make it easy for you to qualify with us, you will need to have a vehicle with enough equity, and a steady monthly income.
Plus, it is not easy to get traditional loans. However, we got your back. You can get our help to get out of tough times, with our easy-to-qualify title loans in Tucson. 
If you have bad credit, do not worry, we do not approve you based on your credit score. With your car, we can get you approved, with us, your car is your credit.
Car Title Loans Tucson
We have the largest network of lenders, so we will make sure that you will be getting the right Arizona title loan for you, and one with affordable monthly payments.
Our lenders provide you with complete information and are always there to guide you. We are dedicated to offering you amazing title loan services. 
Not all car title loans Tucson Az are the same, you will find that some lenders charge higher interest than us, and their monthly payments will be high too, we are here to help you to get the most money, with the lowest monthly payments.
You can call us at 844 242 3543 and one of our skilled loan agents will answer all of your questions, and they can take your title loans in Tucson application over the phone.
Get Your Car Title Loans Tucson Today 
 If you want to apply for online car title loans Tucson then it is essential to know how they work.  Our process is created to offer great comfort to the people of Arizona. The most important qualifying factor is the equity value of your car. You should have a lien-free car title. 
We determine the car title loan Tucson Az terms. We don't keep any hidden fees or surprises. TFC Title Loans wants to be true to you and strives toward offering you the best. 
Here are the items that you will need to get your loan approved:
A qualifying vehicle
Your name must be on the title
A steady source of income
Drivers license
Auto insurance
Proof of residence
Five personal references
Detailed photos of your car
A photo of your odometer reading
Photo of your VIN number
We make it easy for you to qualify for your title loans in Tucson, if you have any questions about any of the requirements, please call us at 844 242 3543, and we will be happy to answer all of your questions.
Title Loans in Tucson on Commercial Vehicles
If you have a commercial vehicle, we are able to get you a title loan in Tucson on it. Our commercial vehicle title loans, work the same way as our regular car title loans, you must have enough equity in it, and you will need to have the monthly income to support the loan.
We can do commercial vehicle title loans on all different types of vehicles, here is a list of the vehicles that we can help you with:
1. Semi trucks
2. Big rigs
3. 18 Wheelers
4. Tow trucks
5. Flatbeds
6. Box trucks
7. Vans
8. Trucks
9. RVs
If you have any questions call us at 844 242 3543, and we can answer all of your questions about commercial vehicle title loans in Tucson.
Motorcycle Title Loans in Tucson
If you have a motorcycle, we can help you to get a title loans Tucson on it. As long as you have the equity in it, and the monthly income to support the payments, we will be able to get the money for you.
Salvage Title Loans Tucson
If the title of your vehicle is salvaged, we are still able to help you, not all lenders will do title loans on salvage titles. but as long as the equity value is there, we have the network of referral financial partners, that will be able to fund the loan.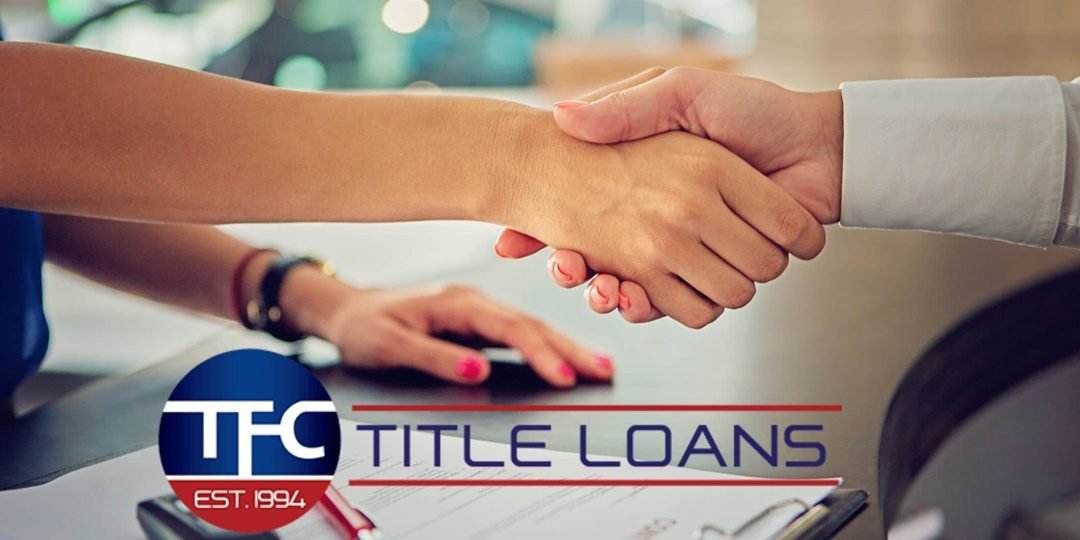 How to Get car title loans Tucson? 
Getting Tucson title loans is an easy task if you do it the right way. To achieve title loans in a short time, you need to get through a very simple and uncomplicated process of ours: 
Contact us – To apply for a car title loan in Tucson you need to contact us online. This can be done at your convenience from your home. Contacting us and getting in touch with our lenders will help you know about your eligibility. 

Send the documents – The next step is to send in all the documents that our lenders have asked you to send. The documents are an essential part of completing the entire process within a short duration. 

Receive your money – After the approval of the documents, a contract will be drawn that needs your signature. And everything will be done. You can collect your money in person or by any other online means. 
What documents that you need to present For Auto Title Loans Tucson Az? 
With instant online auto title loans Tucson AZ, you can collect your documents and submit them from the comfort of your home or office. After approving you as a borrower, we ask for some documents which are required to complete the whole process and draft the contract. 
Here is what you need to send us: 
Photo ID – You need to submit US government identification which is valid or state identification. 

Vehicle title – Your car title needs to be registered in Arizona and should be in your name. 

Residency proof  – We also need proof of your residency in Arizona. This can be in the form of a utility bill, lease agreement, agreement of rent, and much more. 

Proof of current income – We accept various forms of current income proof like paystubs, tax statements, and a lot more. 

Vehicle photos – Last but not least is the requirement of your clear vehicle pictures. This is highly required to get 

car title loans online

 in Tucson. We require inside and outside pictures of your car. 
How do you get benefited from Title Loans Tucson from us? 
Getting short-term title loans in Tucson with us comes with its own set of benefits that you can enjoy. Also, while applying for an online title loan you don't need to have a great credit score, we will use the wholesale value of your vehicle to get you the money. You can look at the NADA, to find out your vehicle's wholesale value.  
Here are some of the benefits which can allow you to be in a safe place with us when you get title loans Tucson Az: 
Easy repayment – TFC Title Loans allow you to easily repay the borrowed money and you can keep your assets safe. We provide flexibility to repay the amount and don't fret about it much. 

No hidden fee – We like to keep things transparent when it comes to car title loans Tucson. Thus, we don't keep any hidden fees or any kind of surprises whenever you are applying for title loans with us. 

No car requirement – We offer 

title loans that don't require a car

. This is the best benefit that you can enjoy with us. You can keep using your car even after taking title loans with us.

Title loan types – We provide various other 

auto title loans

types such as pawn title loans, pink slip loans, RV title loans, big rig title loans, etc. 

Simple process – Our Tucson title loan process is very simple and convenient. You can get in contact with our team or lenders to get quick cash from the comfort of your couch or office. 
FAQs 
What if I am unable to repay my loan? 
With our title loans in Tucson, we make the monthly payments affordable, with longer terms and lower interest.
In case you are unable to repay your loan then the vehicle will be repossessed or you can get the option of refinancing with us. 
Do I need to present all the documents? 
Yes, you need to provide all the necessary or required documents to get Tucson title loans online with us today. 
Conclusion About Car Title Loans Tucson
Contact us now, and we will walk you through the whole process, and we will make sure that you will get the right title loan in Tucson Arizona today.
Our car title loans Tucson, are easy to get, and we will make sure that you are getting the right one for you. We will get you the most money, and the lowest interest rate.
Apply with us today, we are here to help you and answer all of your questions, we have been helping people since 1994, to use the equity that they have in their vehicles.
Frequently Asked Questions
Definitely yes, you have to own your vehicle to use it as collateral for a secured title loan.
The smallest amount of loan you can get for a pink slip loan can vary according to your vehicle value as well as monthly income. All this comes into consideration when qualifying for a pink slip title loan.
One benefit of this pink slip loan is its speed. You can apply for a car title loan today and get it in a few hours or in a day, even two. For detailed information, visit our FAQs page
It is too risky so we can't assure this even though we also don't provide this service but we do have some partners that will offer no insurance title loans. It will depend on your location, to see if they will do it.