How to build your credit by taking out a loan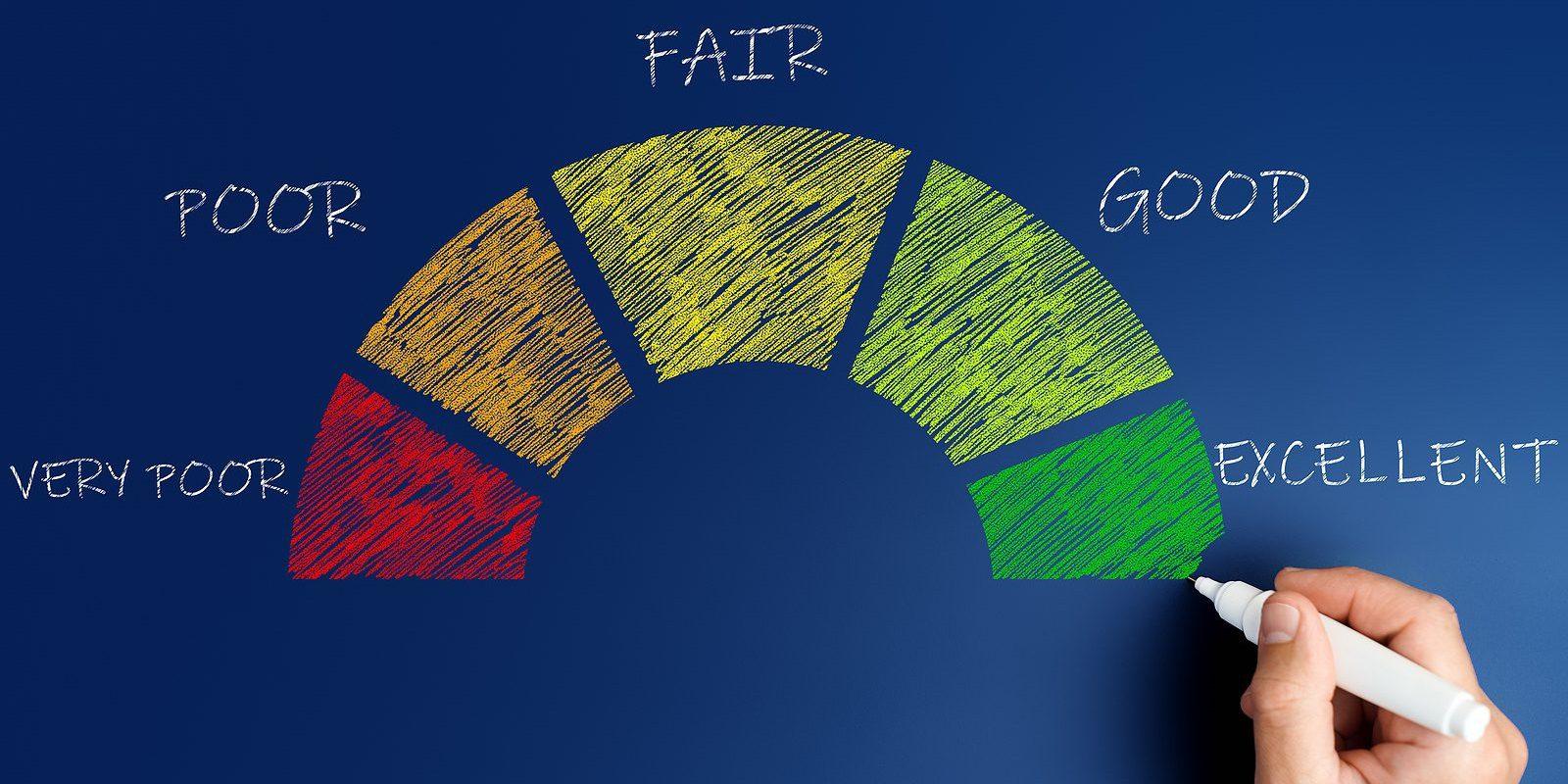 Building Your Credit
The average American has a credit score of 703. That's considered good credit, which will help you secure the best loans and credit card rates. Still, it's a far cry from the best possible rating of 850.
The average score is the highest it's ever been, but there are still people who haven't achieved a "good" credit rating. You may have bad credit or, worse, no credit score at all.
If that's the case, you may want to consider a credit builder loan.
How can you build credit by taking out a loan? This in-depth guide will take you through everything you need to know, including how to get the best credit-building loan.
What Is a Credit Builder Loan?
A credit builder loan is a specific product that helps people improve their credit history. It works a little bit differently than a traditional loan. That's why people with bad credit or no credit history can be approved for one.
Credit builder loans are usually small amounts. You'll make regular payments on the amount, but you won't be advanced any funds.
Instead, the lender holds your payments in trust for you during the course of the loan. When the loan term is up and you've made all your payments, you'll have the money returned to you. Some lenders will even offer interest, so you may get a little bit back too.
How Does That Build Credit?
The single largest factor in your credit score is making on-time payments. The credit builder loan helps you build a history of on-time payments.
This is one reason the loans are usually small amounts. That makes the regular installment payments easier to handle. If you took out a large loan, you might have trouble making the payments on time every month.
That's something you want to avoid because it would hurt your credit score.
Showing that you can make regular payments is key for someone with little or no credit history. If you've never taken out a loan or credit card, then a credit builder loan is a good option. It creates a credit history for you, which can help to put would-be lenders at ease.
For people who have poor or bad scores, the loan can help to balance out the more negative marks on your history. It's a way of working back to a better credit rating.
Even if you have okay credit, you might consider credit-building loans. They can help you improve your score before you to a lender for a large loan or a mortgage.
Who Can Get a Credit Builder Loan?
Almost anyone can qualify for a credit builder loan. Since this product is designed to help people with little to no credit history, you don't need to have a credit score to get one. If your credit is bad, you can probably still be approved.
There may be a few restrictions on qualifying for a credit builder loan. Most lenders will ask for proof of income before they'll extend a loan.
Proof of income assures them that you'll have the funds to make the payments. If you're not sure where your next paycheck is coming from, it will be harder to make those regular payments. That could damage your credit score instead of helping it.
There's some debate about whether credit building loans help people who already have debt. If you're having trouble paying the bills or making regular debt payments, it may not be a good idea to take another loan.
Instead, you should work to pay down your existing debt as much as possible. Making on-time payments on your existing debt and your bills will help your credit score. If you still have bad credit after you've paid down debt, then it might be time to consider a credit builder loan.
Where Can You Get a Loan to Build Credit?
It can be a bit tricky to find credit builder loans, as they're not always advertised. You may find them under names like "Fresh Start Loans" or "Starting Over Loans." Not every lender will offer them either.
Typically, you can approach any of the following lenders:
Community banks and credit unions
Online lenders
Community Development Financial Institutions (CDFIs)
Lending Circles programs
There are hundreds of CDFIs in the United States. They mostly exist to help lower-income communities.
Similarly, the formal Lending Circles program is only available in select areas. You can see if it's available in yours by searching your ZIP code. Lending circles can be informal, but only certain programs report payments.
A minimum number of local participants agree to contribute a monthly amount to a communal "pot." The pot is then distributed to one participant per month in a round-robin fashion. The "loan" concludes when everyone in the circle has received one pot of money.
Community banks and credit unions may also offer credit builder loans. You may want to check in with a local branch.
Online lenders are often the easiest option to access. You can research lenders in your area or state. Some lenders even offer nationwide services.
You can apply online, and the lender can typically review your application in a few days. Some may even offer same-day approvals.
What to Look for in Credit Builder Loans
Now that you know where to look for credit builder loans, you want to be sure you know how to find the best options.
As with any loan product, you should make sure you're aware of the terms of the loan. This includes being aware of the length of the loan, the minimum monthly payment, and the annual interest rate.
Credit builder loans may have high-interest rates attached to them. Many lenders charge less than 10 percent interest, but some will charge much more. Always compare interest rates across lenders before taking out a loan.
You'll also want to consider any extra fees or charges. Some lenders offer low-interest rates, but their fees are quite high. Typical fees include an application charge and late-payment charges.
Finally, think about the term of the loan. How long will it take you to pay it back? A longer term may make your monthly payments smaller and more manageable.
A longer term also means you'll end up paying more interest, though. Weigh the pros and cons of both long- and short-term loans before you decide which is right for you.
Are Payments Reported?
Credit builder loans are supposed to improve your credit rating. That only works if payments are reported to the credit bureaus. If you take out a loan and your payments aren't reported, your credit rating won't improve.
Before you sign up for any credit builder loan, make sure the lender reports payments. If it's possible, they should report to all three of the major credit bureaus in the US. If they only report to one or two, that's okay.
Reporting to all three is best because it improves your score across all three bureaus. If your lender only reports to one bureau and a future lender checks in with one of the others, they may not approve you for a loan.
Some unscrupulous lenders will offer you credit builder loans, then not report payments. It's a good idea to check in with the credit bureau to make sure payments are being reported.
Know Maximum and Minimum Loan Amounts
Most lenders will have a minimum amount for a credit builder loan. The low end is typically around $300. Most loans don't exceed $1,000.
Depending on the interest rate and the term length, the amount of the loan affects your monthly payment. A larger loan amount means a bigger monthly payment.
Always think about your ability to handle the monthly payment, including the interest. If the monthly payment on a $1,000 loan worries you, opt for a lower amount.
The entire point of the loan is to help you build credit. You should feel confident that you can handle the monthly payments with ease.
What Happens to the Interest?
All credit builder loans have interest rates, which means you're paying more than the face value of the loan. A $300 loan at 10 percent APR will actually cost you $330.
It may not seem like much, but you should ask what's happening to the interest you're paying on the loan. Some lenders will keep all of it, just like they would with a regular loan.
Other lenders will offer you a slice of the pie. They may offer you back some of the interest as well as the principal of the loan. That means you can improve your credit score and earn a little bit of extra money at the same time.
If the lender does offer back some of the interest, it will usually be a rate as a savings account. The rate varies between lenders, and some may charge higher interest to offset this "profit-sharing" model. It's often not worth paying a higher interest rate just to get a little back, so always compare loans carefully.
How to Get a Credit Building Loan
Now that you understand how credit builder loans work, you're ready to apply for one. Once you've researched lenders in your area and compared your options, the process is simple.
Decide How Much to Borrow
Before you apply for the loan, decide how much you want to borrow. A lender may offer you more, but you should only take what you're confident you can payback.
To decide how much you want to borrow, first, calculate the total value of the loan and the interest. Then divide this over the term length.
That will be your monthly payment. If you're confident you can pay that amount on time every month, then you can go ahead and borrow that amount.
If you're not sure, then you may want to ask for a lower amount or look for a lender with a lower rate. You may also see if the term length can be extended.
Fill Out the Application Form
Once you have a monthly payment figure you're happy with, it's time to apply.
Many lenders offer online application forms. You'll need to provide basic information, such as your name and address. Be prepared to offer proof of income and residence.
Some lenders may need you to fill out the application on paper and bring it in.
Most lenders will be able to approve you in short order. The lender will set up a savings account, into which you'll make your monthly payments. You may want to set up automatic payments, so you know you're always paying the right amount on time.
When the loan is repaid, you'll receive your funds. It's a good idea to have a plan for what you'll do with this money when you get it.
Other Ways to Build Credit
Credit builder loans aren't the only options you have for building credit, and they may not be a good choice if you already have debt. You might want to explore any of these other options.
First, if you have any pre-existing debt, make sure you're making on-time payments. This will help raise your credit score. The same goes for paying bills on time.
You may want to look at revolving credit products, such as a credit card or line of credit. These products allow you to borrow what you need when you need it, up to a certain amount.
Credit cards and lines of credit may be easier to get than some other credit products. They can also help you build your credit, even if you never use them. Simply holding them creates a credit history.
If you do need them, be sure to pay them off monthly or to make regular payments. They also increase the amount of credit you have, which can improve your credit use ratio.
Discover the Right Financial Fit
A credit builder loan is an excellent tool for anyone who needs to build or rebuild their credit history. You also have other options to build credit.
This article was brought to you by TFC Title Loans, we try to bring to you the most informative information. If you are interested in getting a title loan local to you, we are able to help you with our large referral network.
We will help you to get the most money by using the equity that you have in your vehicle, the application is fast and we can provide you with same-day funding.
All of our referral partners are in compliance with the CFPB. We will help you to get the money that you need but from a trusted and reliable title lender.
There are many financial tools out there, designed to help you meet your financial goals. Whether you want to rebuild credit with an online title loan or you need access to funds fast, there's an option for you. Get in touch with the experts and discover the right financial fit for your situation.
Need Cash Now? Get Approved In Minutes!