1
Apply Online or Call
Fill out a short inquiry form or call us at 1-844-242-3543 to send in your information.
2
Submit Your Documents
Provide a few basic documents so we can verify your personal data.
3
Get Your Cash!
Upon pre-approval, sign your contract and get your money!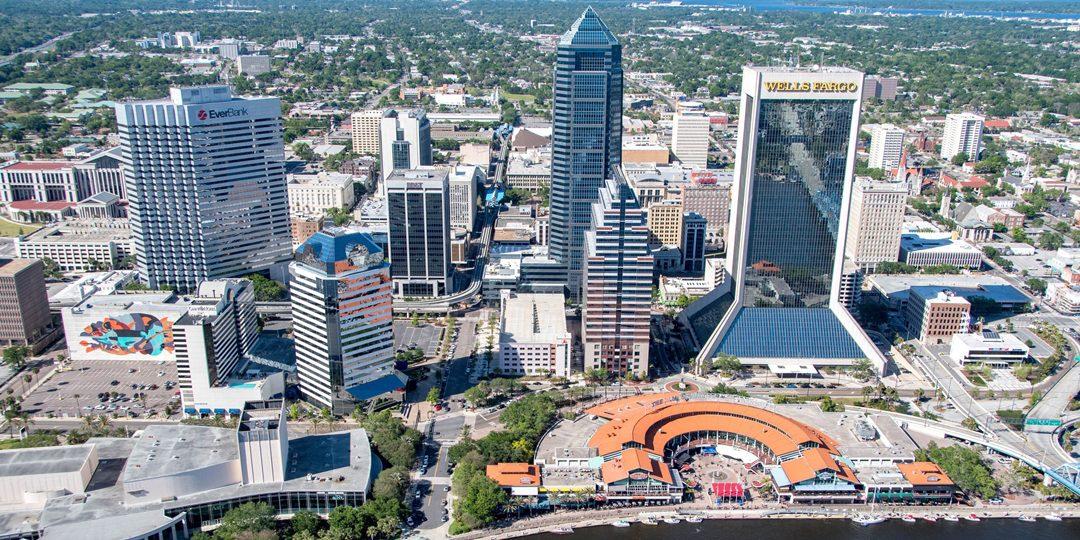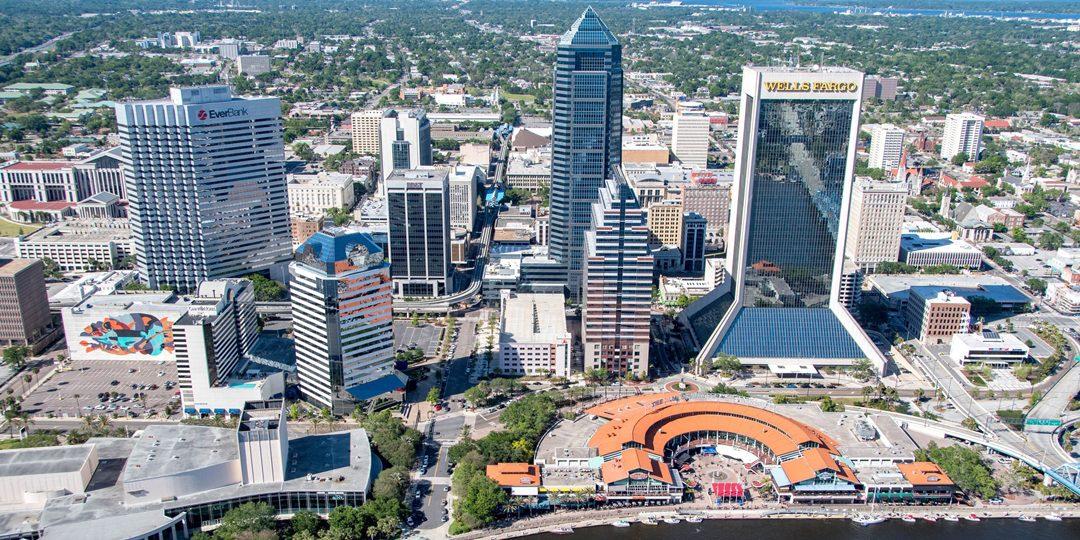 Get Quick Cash With Title Loans Jacksonville
If you are stuck with an emergency and looking to get fast cash, choosing title loans in Jacksonville will help. Not every situation can wait for your next paycheck; this is why choosing title loans from us as your lender/broker is the best option.
We are here to help you to get the right title loan in Jacksonville Fl for you, it is difficult to know what company to choose, but we are here to get you the right loan for you.
With our large network of partners, we will be able to get the most money on your car title, and the lowest monthly payments for your title loan Fl.
Getting auto title loans with a bad credit history with a qualifying vehicle to get cash fast in one business day in the Jacksonville area when you use your vehicle title as collateral with our simple application is easy.
All you need to do is to submit our simple application with your personal information on it, and the required documents for quick funding.
 Title Loans in Jacksonville Fl
Not all title loans in Jacksonville FL are the same, and we will be able to get you the lowest monthly payments, with the lowest interest rates. We will take all of the guesswork out of finding the right company for you.
Getting you the right title loan online is what we can do for you, we will make the process as easy as possible, and we can even get you a Jacksonville title loan with no inspection, all you will need to do is to take some photos of your vehicle, and there will be no need to go to a location for a vehicle inspection.
The whole Jacksonville title loan process can be done online, we can get you pre-approved, so you will know how much money you will qualify for, you can sign your contract online, and we can wire you the money to your bank account, or if you prefer, you can pick up your money for any MoneyGram location.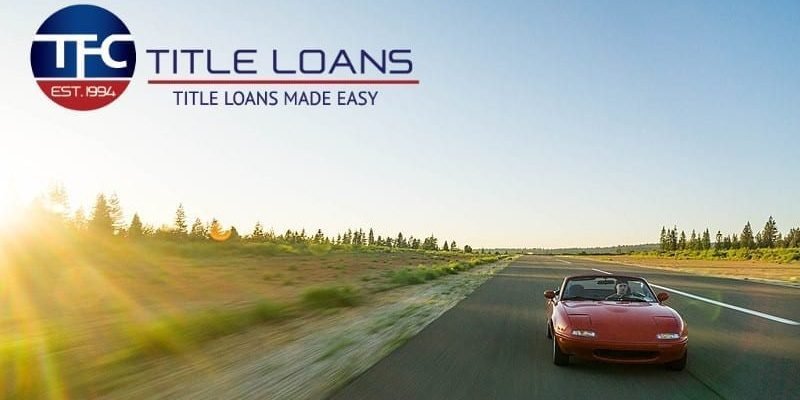 We will help you to get your title loans in Jacksonville
Fast Title Loan Jacksonville Fl
Stop wasting time and apply online by filling out the title loans Jacksonville Fl application form. Our loan agents will go through your application. No matter how big or small your financial trouble is but for us the motive is to help you at the earliest.
The aim is to offer the funds so that you can pursue a stress-free living. Title loans in Jacksonville Fl are based on the vehicle's equity and do not depend on your credit ratings. The lien-free title works as ensures the lenders. Also, you can expect same-day cash transfers.
Discover now whether you get a pre-approval car title loan estimate by filling out the inquiry form now. In clear words, not every financial problem can wait for your next income due date. Let all the financial worries go away with our title loan companies
How to determine Title Loans in Jacksonville Fl?
When searching for fast cash, once in a while you have to go for traditional loans from Financial Institutes. The old-fashioned loans follow a lengthy process and piles of paperwork. Moreover, choosing same-day title loans in Jacksonville Fl ensures fast cash transfer to your bank account.
Our car title loans in Jacksonville Florida have never been easier to qualify for, as long as you have equity in your vehicle, we will be able to get you the money that you need.
Getting title loans in Florida is the fastest way for you to get the money that you need, with your vehicle's equity, and your proof of income, you can have the money wired directly into your bank account today.
Requirements For Title Loans in Jacksonville
They may ask for many documents and make you go through rigid terms. In addition, if you fail to fulfill any of the requirements your application will get rejected. The approval process takes days and may charge registration costs.
With title loans in Jacksonville, you can expect fast cash transfers to your bank account. Also, there are ample benefits not present with traditional loans.
Benefits offered:
Bad Credit Acceptance: Any person can apply for title loans in Jacksonville Fl no matter if they have great credit, bad credit, or no credit at all.
Fast Cash Transfer: Once you get approval the required cash will transfer to your bank account.
No consultation fees: If you are new to title loans and have doubts, feel free to talk with our loan agents to get a free consultation.
Quick Approval: The approval process does not take days as traditional loans do. Once application verification is done and everything works out fine, approval is given instantly.
No hidden fees: Title Loans are the greatest financial option charging no hidden fees as traditional loans do.
Prepayment Penalties: If you have enough cash in hand to clear the loan taken. You can go for it as we accept early payments without charging any prepayment penalties.
Jacksonville title loans work differently as they require a clear title that will work as collateral. Moreover, choosing online title loans can help you in getting instant funds despite what your credit ratings look like.
To get approval on your loan request, you need to offer the title. In addition, a lien is placed on the title to secure the funds taken. The lien is no longer active and returned once you repay the loan.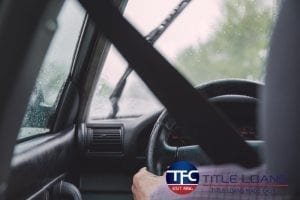 Is it fast to get a Jacksonville title loan instantly?
You will be amazed knowing how fast Jacksonville title loan work. TFC Title Loans has the vision to assist our clients with quick cash.
This means that there won't be any waiting time, piles of paperwork, and a lengthy documentation process. You will get an auto title loan by filling out the application form online.
When you need a car title loan, you want to know how much cash you get, this will depend on your vehicle title. There will be a credit check, and your monthly income will also determine how much cash you can get. You can use the alternative income to qualify too.
The title pawn repayment process is easy as there are no prepayment penalties. We can help everyone in the greater Jacksonville area and you can pick up your money at any MoneyGram location.
What are the steps to follow?
Make us a call or visit our official website for filling out the instant title loans Jacksonville Fl application form. For starting, apply online now with the quick title loan process taking less than five minutes to complete. Once you make us a call or apply online, our loan agents will contact you and settle your queries regarding the car equity loan process without charging any consultation fees.
Submitting the requested documents. Once getting qualify for the loan, the requirement is to offer copies of a few significant documents such as:
Lien-free Title
The earlier you provide the asked documents, the faster it becomes to get fast cash! For your title pawn, all borrowers will need to submit on our online portal the vehicle title, driver's license, photos showing the current condition of your vehicle, and your ability to repay the loan.
This will speed up the funding, the lender will see that you are eligible for a car title loan, and they will still run a credit check on all customers who want to obtain and have the ability to repay the loan.
Get a fast cash title loan in Jacksonville
Upon receiving the documents, you will get instant access to the title loan in Jacksonville. The funds will transfer to your bank account. Counter the financial issues with our secure online Jacksonville title loan process and earn fast access to quick money.
TFC Title Loans works to help every person looking for quick financial help. Choosing title loans in Jacksonville provides the required money and you can continue to use the vehicle for fulfilling daily commuting tasks.
The documentation process is free from hidden charges and registration fees. Besides, a lien-free title works great as collateral and you can continue to use the vehicle without experiencing any interference.
Conclusion For Jacksonville Title Loans
A great advantage and flexibility are offered with our Jacksonville title loans. The payment plans are designed according to the client's budget. Even the interest rates are lower than the other title loan companies in Jacksonville Florida and we will give you all the major insights regarding how much a loan costs.
Have a poor financial record? No problem you can rely on getting online title loans Jacksonville Fl to get fast cash for overcoming financial emergencies.
Contact us today, we are here to help you to get the best title loans in Jacksonville Florida, if you have poor credit, do not worry, your car is your credit with us, and we will get you the most money today, and the lowest monthly payments too.
Frequently Asked Questions
Definitely yes, you have to own your vehicle to use it as collateral for a secured title loan.
The smallest amount of loan you can get for a pink slip loan can vary according to your vehicle value as well as monthly income. All this comes into consideration when qualifying for a pink slip title loan.
One benefit of this pink slip loan is its speed. You can apply for a car title loan today and get it in a few hours or in a day, even two. For detailed information, visit our FAQs page
It is too risky so we can't assure this even though we also don't provide this service but we do have some partners that will offer no insurance title loans. It will depend on your location, to see if they will do it.