Advantages and Disadvantages of Title Loans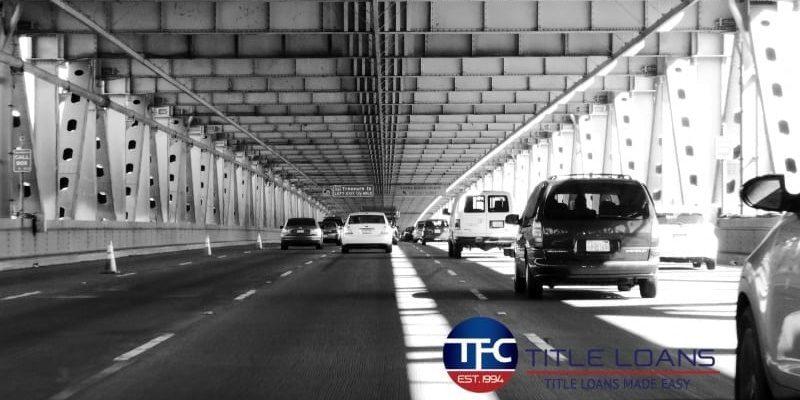 Pros And Cons Of Title Loans
Have you been wondering what the advantages and disadvantages of title loans from TFC Title Loans are? You may have been thinking about this because these loans in which the lender uses your vehicle as collateral are becoming increasingly popular.
They are one of the fastest and most effective ways to get money quickly. However, just like any other loan they still have their disadvantages.
In this article, we take a look at the advantages and disadvantages of title loans in detail.
Advantages and Disadvantages of Title Loans
Getting advantage title pawn can get you to get the fast cash that you need, the whole process can be done completely online, and you can get it with no store visit.
The advantage of title loans you will not need to visit any title loan location, we can get you pre-approved online, and we can even fund you by using a bank wire.
Advantages of Title Loans
One of the biggest advantages of title loans is how title loans work is that the application, approval process, and money delivery are extraordinarily fast and easy compared to obtaining a personal loan from the bank.
Overall, the whole process can be so quick that it doesn't last longer than 48 hours. Unlike other types of loans, the market value of the collateral offered always exceeds the amount of the loan being processed.
To process your loan, we only require your personal information (name, address, identification) and the documentation of your car or motorcycle (title, insurance, registration).
Accessible
Anyone who owns a car or motorcycle can apply for a title loan. Title loan lenders don't put as much weight on your credit score as banks do since they can determine your eligibility on numerous qualifying factors. Including the value of your vehicle that you are using for collateral.
Therefore, people with a negative credit history that may not have access to traditional loans have an opportunity to get the money they need with title loans. TFC Title Loans can be a financial institution that makes life easier for you.
Car Title Loans are ideal for individuals who are going through a tough financial situation. Especially if you don't have the credit score to access other lending options. If you can't get the money you need to take care of your emergency from the bank, then you can get it by using your car as collateral.
Keep Driving Your Car
Another great advantage of online car title loans is that, even though your car operates as the collateral for the loan, you will still be able to continue driving it as you usually would.
Imagine if you were forced to sell your car to pay off a debt or cover an emergency. The problem is that, once you've covered the expense, you are still left with no money and no means of transportation. With a title loan, you get the money you need, you cover your expense, you can pay back the loan month by month, and you still have your car.
Disadvantages of Title Loans
Repayment Period
Many pink slip loans have a more limited repayment period than personal loans offered by banks. Sometimes lenders have six-month repayment terms. However, we have locations close to you and we can customize your loan to fit your individual needs. We have longer repayment periods with more affordable monthly payments.
Even with that limitation, these loans are still an idea for those situations where you need to pay off an expense immediately. A title loan can meet your needs more quickly than other options would be able to.
Interest Rates
Everything has a price. While these loans are still accessible to those with less-than-perfect credit scores, the price can come in the form of interest rates that are higher than market values.
Additionally, the interest can be incrementally increased depending on the number of months the payments are deferred. However, this disadvantage can be controlled if you chose to pay off the loan early. If you make several prepayments, you can avoid the accruement of interest.
Maximum Amount
The maximum amount of the loan is limited by the value of your car. So, if your car doesn't have a very high current market value then you will not get a very high loan amount. Since the vehicle is the only guarantee that you will repay the loan they can't lend you more than the value of your vehicle. Make sure that your car equals, or exceeds, the total value of the loan amount plus interest.
If You Don't Pay Off the Loan
Don't forget that your vehicle is acting as your collateral so if you default on the loan, your car may need to be repossessed to settle your debt. Make sure that you pay off the loan month by month and make prepayments whenever you can so you don't feel as stressed.
If you're concerned about the Advantages and Disadvantages of Title Loans, learn if a car title loan is worth it.
Conclusion Of The Advantages Of  Title Loans
There are many advantages of title loans, but the best one of all is that you get to use the equity that you have in your vehicle so that you can get the money that you need today.
Another big advantage of title loans is that you get to keep and drive your vehicle, while you make your monthly payments.
This article was brought to you by TFC Title Loans, we try to bring to you the most informative information. If you are interested in getting title loans in my area, we are able to help you with our large referral network.
All of our referral partners are in compliance with the CFPB.
Need Cash Now? Get Approved In Minutes!