Most people know the idea of a loan, but there are many other options than just traditional loans… one of them being a car title loan, but some might ask how do title loans work?
First of all, what is a title loan? How to get a title loan?
Great Question – a car title loan is an arrangement in which the owner of a car leverages the equity within their vehicle to secure a cash loan. We will explain how to get a title loan with your vehicles equity and how do title loans work.
How Do Title Loans Work With TFC
Even if you still owe money on your current vehicle, you can still get a car title loan. Just remember, the more vehicle equity value, the larger the awarded loan amount!Can you get a car title loans while still making payments? Can you get a title loans on a financed car? Can you get a title loan for cars not paid off yet? 
Getting a title loan on a financed car can be done, if there is enough equity in the car. If you have a small balance left on the car , then yes you can get a title loan on a financed car. we will payoff the other finance company, and get you your cash advance title loan. So you can get a title loan on a car that is not paid off but there has to be enough equity in it for us to help you, as you can see how title can see work with us.
Some people also ask if you can have two title loans at the same time, the answer is , yes you can but you cannot have two title loans on the same car. if you have another car, you can get two title loans at the same time. So having more than one title loan at the same time is totally possible.
How Do Title Loans Work?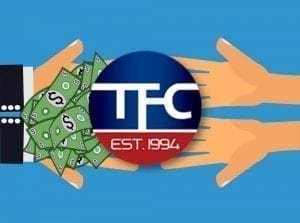 Today we are going to talk about how do title loans work and hopefully answer any questions you might have!
If you have enough equity in your vehicle and you have enough income to support you title loan that you will get, then the basics are covered.
People ask us how do auto title loans work, when you can't show enough income to support it. Then we will ask for a co signer, to help with the proof of income.
How Much can I get for a title loan and how do Title Loans Work?
This is a common question, what we have to do is t look to see how much the wholesale value is on your car, and then owe will see if there is enough equity in the vehicle for us to get you the title loan you want. So how much can you get on a title loan , depends on the equity in your car. So if your are wondering how much you can borrow against your car, it just depends on your vehicles wholesale value.
How Do Title loans work in Texas?
How title loans work in Texas, is the same as any other state, it will depend on the equity you have in your car , and then we will be able to see how much we can give to you.
How To get A Title Loan?
When you apply online with us, we will pre qualify your car, to see if you have the equity to get the title loan. Then we need to see your proof of income, so we can see that you will be able to support the title loan.
How Do Title Pawns Work?
Title pawns and title loans are the same thing. How title pawns work, are that they use the equity in your vehicle, and you can borrow against that equity.
How do auto Title Loans Work?
Auto title loans will use your title as the security on your loan and use the equity in the car.
How Much Interest is on A Title Loan?
Interest will vary from lender to lender and from state to state. We will get you the best interest rate, but the deciding factors can be your credit, your income or your stability. That is how much a title loan will cost.
How Long Does it Take to Get A Title Loan?
When you apply online with us, we can get you a fast title loan, usually we can get your title loan within 24 hours. As you can see with us, how ti get a car title loan is fast and easy with us.
Who Does Title Loans?
We have been helping people all over get the title loan that fits their budget since 1994, we are the most established title lender.
So what is an auto title loan and how does it work? Show us that you have ownership of your car , we will look  into the equity, to see how much you will qualify for, then we will get you the title loan contract, you will make your monthly payments until the title loan is paid off. This is how car title loans work.
How Does Title Pawn Work
How do title pawns work? They work the same way as regular title loans, we will use the equity in your vehicle , to get you the money you need for you title pawn, that is how title pawn works.
Loans come in a variety of arrangements ranging from deals between friends and family members to more intricate agreements fraught with fine print and contractual obligations.
It may be a student loan to pay for tuition fees, a loan to purchase a car, or perhaps, a mortgage loan.
Whatever the reason, it is a good idea to familiarize yourself with the various types of loans available and how the title loans work.
TFC Title Loans are conveniently located to make the process simple and easy, so contact us today and see if you qualify!
What Are The Car Title Loan Requirements?
We understand that the need for an emergency cash loan does arise from time to time. We have some basic requirements for getting a title loan, of cause you must have equity in your vehicle and proof of income to support the title loan. This is how title loans work with us.
For this reason, we have done our very best to streamline the process of securing money in times of desperation. At TFC Title Loans we can help!
We want to make it as easy as possible for you to re stabilize your finances and successfully pay off your loan.
If you can't payoff your title loan, you might want to refinance your title loan with us, and get a lower rate , so your monthly payments will be lower.
What are The List Of Title Loans Requirements?
Below are a few basic requirements for obtaining car title loans, this is what you will need to get a title loan:
A free and clear title in your name
Vehicle registration and proof of insurance
Photos of your vehicle's exterior and interior
A government-recognized ID from the state you are applying
Personal references
Proof of residency
Proof of income
With these basic auto title loan requirements this is how title loans work, you are much closer to securing emergency financing. Note that rather than lending based on credit, we are mostly concerned with the equity value of your car.
This circumvents the need for a strong credit score, granting access to loans to those who otherwise might not have had access. This is what you will need to get a title loan.
Do Title Loans Affect My Credit Score?
Let it be known that in most cases, a title loan will not impact your credit score.
Though we do run credit checks in the interest of protecting you, most title loan lenders do not. This is essential to understand how the title loans work …
This check, known as a hard inquiry, typically lowers your credit score by 5 points, we insist that it be done so we can underwrite a title loan that your income and lifestyle can handle. It would negligent of us to lock you into an auto equity loan you cannot afford.
Likewise, most title loan lenders do not report your payments to the credit bureaus. If you are applying for a car title loan, you are probably finding it difficult to secure financing from a more traditional source. Luckily, TFC operates online so finding help is just a call or click away!
In this case, you want credit or loans you do get to count towards your credit score. If you default on your loan, title loan lenders are required to comply with the Fair Debt Collection Practices Act. Let's learn more about vehicle equity value …
What Is Vehicle Equity Value?
The most important determining factor considered when applying for car title loans is the equity value of a given vehicle.
So when people ask car title loans how do they work, we always let you know that its is so important to work with a company that has the knowledge, and can get you the best payments that you can afford.
We have been helping people since 1994, this is what sets us apart from the other companies, we have the knowledge to help you.
As stated above, the larger the vehicle equity value, the larger the amount of cash that can be awarded. Herein lies the beauty of car title loans and this how title loans work.
How Do Title Loans Work With Us
Usually, you can borrow between 25% to 80% of the value of your car. According to the FTC, the average loan amount is $500 to $50,000, but some lenders allow you to borrow up to $10,000 or more! Loan terms are typically between 24 and  64 months .  That is how title loans work with us.
Loan Options
When taking out a loan, you have an almost endless amount of options. You can apply for open-ended or closed-ended loans – secured and unsecured, short-term and long-term, single-payment loans and installment loans. The list goes on and on. Car title loans, however, are considered collateral loans.
Collateral Loans
Loan collateral, in this case – your car title, is a pledge of property to a lender to
secure repayment of a loan.
The collateral serves as protection for the title loan lender against a borrower's potential default and can be used to offset the loan if a borrower fails to pay the title loan principal and interest.
Collateral also allows title loan lenders to offer lower interest rates. For example, the APR of an unsecured loan is typically much higher than that of a secured loan.
Whether you had previously heard of a car title loan or not, a quick refresher on the subject benefits anyone who wants to know how do title loans work.
Of course, there are numerous ways one can acquire fast cash, but not all loans are made equal. Many loans come with extortionate interest-rates and impossible loan terms that most cannot keep up with.
The consequence of taking on a loan you cannot handle can range anywhere between a tarnishing of your credit score or repossession of your assets. One might venture to say it is the business of certain lenders to trap unsuspecting borrowers into loans they cannot possibly repay…
Payday Loans, Cash Advance, and Bank Loans
If you have ever visited a payday lender or cash advance store while looking for a loan, you might have had the feeling that you were getting the short end of the stick.
One would be hesitant to sign-off on a loan that seems to be too costly compared to the amount of money being borrowed. Yes, second-chance loans do have a time and place, but still, why should the financially destitute have to suffer even more?
Likewise, if you have ever tried to borrow money from a bank, you know how arduous and rigorous the process can be.
Whether it is the need for a nearly perfect credit score or a full-on background check on you and your spending habits, getting a loan from a bank seems to have so many difficult stipulations you might as well just not bother.
So, where to turn when you need money today?
How To Get A Car Title Loan 
When you need the speed of payday loans or a cash advance, and the trustworthiness of an established bank, you need a title loan from a trusted lender!
To get a title loan, you need to have equity in your car. You must own the car free and clear, meaning you do not have a loan outstanding in the car. Working similarly to a title pawn, a car title loan could be your solution.
Car Title Loan Repayment Options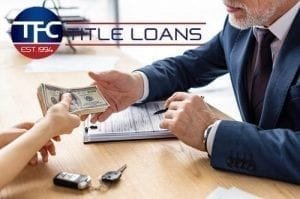 Because auto title loans are short-term loans, you will need to repay the loan quickly. Therefore, title loans are only to be used in times of real emergency. In some cases, you can extend repayment by "rolling over" the loan.
Instead of paying the loan off, you get a brand new loan! This leniency is one of the hallmarks of how do title loans work!
Note that you will have to pay new loan fees every time you do it; some state laws do not allow "rolling over" a loan.
As stated before, the last thing we want to see is you defaulting on your loan. We work with you to make sure you can repay your loan promptly suited to your budget.
Do not hesitate to get in contact with one of our dedicated title loan representatives. We are happy to explain how car title loans work and walk you through the entire process!
Together, we can work out a solution to keep you on track to repay your loan in a way that best serves you!
Apply Today And See How Title Loans Work!
If you own a vehicle with substantial equity value and are looking for a cash loan, do consider TFC Title Loans to be the very best choice.
So, apply online today. We hope we have answered the question: how do title loans work? Read more at https://en.wikipedia.org/wiki/Title_loan
Loans for car titles are easy with us, but we will make sure you can repay the automobile title loan, because to get a loan with a car title can be easy.
But we do not want you to be in a situation that you cannot make your monthly payments.
So your proof of income is very important, taking a loan against your car is easy but you must be careful, and choose the correct title loan company. TFC Title Loans is that company for you.
If you want to know , who does title loans, we do title loans and we do them better than the other companies. Get your cash advance title loan today from us, we are here to help you and show you how title loans work.
How do title loans work?
In exchange for cash, you give TFC Title Loans the title to your car until the loan is paid off. Title loans can be appealing because they are fast and easy to get. The application process can take as little as 15 minutes, and you can continue to drive your car!
How much can I get for a title loan on my car?
The amount you can borrow is based on the value of your car or the equity you have in the vehicle. The greater the value, the more cash you can receive. TFC Title Loans will award you the highest monetary value on your vehicle's title.
Are car title loans worth it?
Car title loans are an excellent option for those who need money now. If you can show that you have a reliable source of income and a car worth more than the loan you are requesting, the lender will typically approve your loan application.