Title Loan Requirements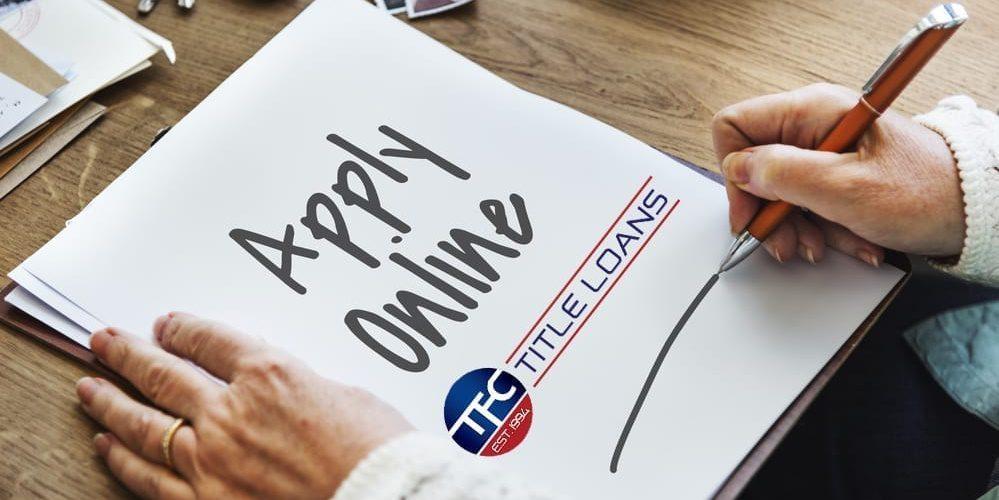 Have you been considering a title loan but are still unsure what the title loan requirements are and if you meet them? Here, at TFC Title Loans we can get a local title loan, we can explain all that is necessary to receive a title loan so you can make an informed decision on whether it's the right option for you. We have been assisting consumers with Car Title Loans for 25 years and would love to work with you next.
This article was brought to you by TFC Title Loans, we try to bring to you the most informative information. If you are interested in getting a title loan local to you, we are able to help you with our large referral network.
We will help you to get the most money by using the equity that you have in your vehicle, the application is fast and we can provide you with same-day funding.
All of our referral partners are in compliance with the CFPB. We will help you to get the money that you need but from a trusted and reliable title lender.
Title loan requirements
Title loan requirements and how it works tend to be a lot simpler than most other traditional lending options because we base the amount of the loan on the equity value in your vehicle. A title loan is a secured loan meaning that the money lent has collateral the equity of your car. A secured loan doesn't have as many requirements to gain approval. You don't even need to have a good credit score. We do check your credit but only to make sure that you aren't currently in active bankruptcy or credit counseling. This allows us to help many people dealing with financial emergencies who aren't eligible for traditional bank loans.
Ever since we opened our doors in 1994, we have been very passionate about friendly customer service. We have always made our customers our number one priority which is why we make sure that you understand our lending process in its entirety. To learn more please continue reading.
The Title Loan Process With TFC
This application is a requirement because it gives us some basic information about the title loan process with TFC. After you fill that out, one of our friendly customer representatives will give you a call to discuss the next steps.
To receive a title loan in the states that we serve and get you can get a title loan close by, you must be 18 years of age or older and have a government-issued form of identification. In addition to these things, we require a few documents from you so that we can confirm your eligibility for approval.
Car Title Loan Requirements
Original pink slip title showing sole ownership

Government-issued identification matching the name on the title

Proof of residency matching the name on the title

Current vehicle registration

Proof of vehicle insurance

Proof of income or ability to repay the loan

Four references
You can read more about our car title loan requirements here. The vehicle will still need to be mostly paid off but if you have a few payments left on the car, don't let that stop you from applying because we may still be able to lend you the money you need.
With title loan requirements, it will be necessary to provide proof of income but that income does not necessarily need to be employed. That income can be from a job, unemployment, disability, retirement, inheritance, or any other form of steady income.
We understand that many people don't want their friends to know that they are struggling financially so we make a point not to disclose any information when we call references. We only ask if they know you so that we can confirm your identity.
Other Requirments Related To Title Loans
After we receive the necessary documents, we have you bring in your car so we can verify the condition of it in person. Then we keep the title of your vehicle, place a lien on it, and hand you your money so you can be on your way. Sometimes as fast as the very next business day.
Are you still wondering about title loan requirements and how much money you could receive through a title loan?
Car Title Loan Process
Well, loan limits are usually dependent on the restrictions of the state so they range from 25% to 50% of the actual value of the car. You can get an idea of what your car is worth by checking out Kelley Blue Book.
If, after reading this, you are left with any questions regarding title loan requirements, then give us a call and we would be happy to answer them. However, if you are ready to get started with your title loan application then fill out the online title loan form today!
Related Articles: