1
Apply Online or Call
Fill out a short inquiry form or call us at 1-844-242-3543 to send in your information.
2
Submit Your Documents
Provide a few basic documents so we can verify your personal data.
3
Get Your Cash!
Upon pre-approval, sign your contract and get your money!
GET YOUR MONEY NOW!
Apply now to get your cash!
Apply Now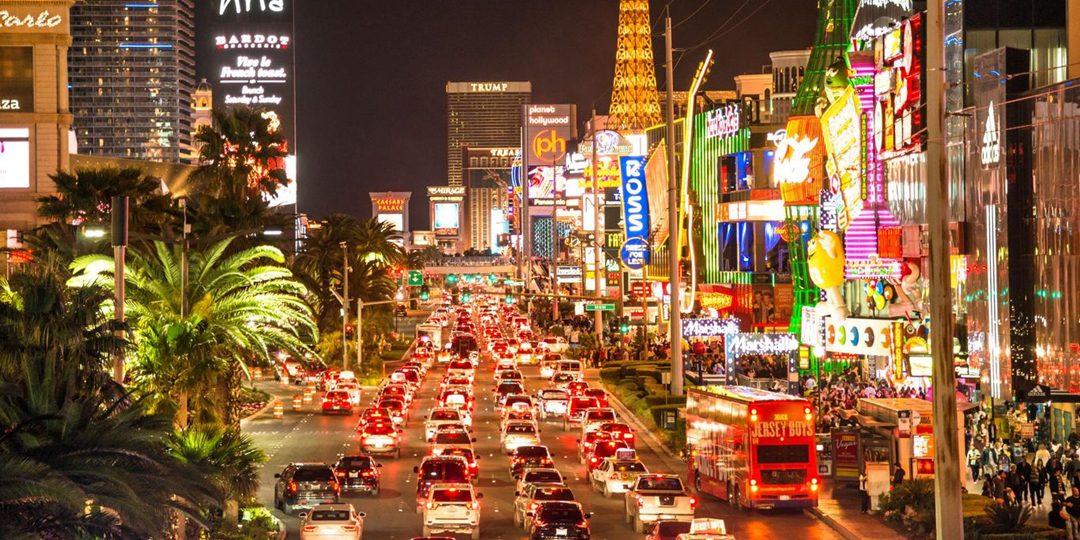 Quick Cash Title Loans in Las Vegas Nevada
Sometimes unexpected financial emergencies can happen. In such moments, car title loans Las Vegas can be your quick cash fix, without the headaches of traditional bank loans. As your trusted lender/broker, TFC Title Loans is here to help you on your title loan journey. We have been helping people to leverage the equity in their vehicles since 1994. In this article, we will go into the everything about  car title loans, answering all your questions and providing specific tips to get the most money, secure the lowest interest rates, and provide you with nationwide coverage.
What is a Car Title Loan in Las Vegas?
A car title loan in Las Vegas, also known as an auto title loan, pink slip loan, or title pawn, is a secured loan that allows you to use your vehicle title as collateral to secure the loan you need. Unlike traditional lenders, we do not approve you based on your credit score. With TFC Title Loans, the equity value of your car and proof of income will determine the amount you qualify for, providing you with fast cash within 24 hours, regardless of your credit score.
Finding the Perfect Car Title Loan in Las Vegas Nv
Navigating through different lenders can be difficult, but we can help you! TFC Title Loans has a large network of referral lenders ready to offer you personalized Las Vegas title loan options tailored to your needs. With us, we will eliminate the guesswork and get you the right online title loan with confidence.
Getting the Most Money with Your Las Vegas Title Loan
The loan amount you receive is directly tied to the equity in your vehicle. To maximize your auto title loan amount, take good care of your car and keep up with regular maintenance. A well-maintained car can increase its value and, in turn, the cash you can get from your Las Vegas title loan.
 Lowest Interest Rates in Las Vegas
Interest rates with title loan are higher than traditional loans, but we will get you the lowest interest rate. While a good credit score can help you secure lower interest rates, our team at TFC Title Loans is committed to connecting you with title lenders offering the most competitive rates, ensuring a smooth Nevada title loan procedure.
Las Vegas Title Loan Refinancing
If you already have a title loan with another lender, we can help you to get a better title loan when we refinance it. Title loan refinancing is a great way to get affordable monthly payments! By refinancing your existing title loan, you can secure better terms, lower interest rates, and ease your financial pressure.
Nationwide Coverage for Your Convenience
TFC Title Loans has got you covered no matter where you are living. Our nationwide coverage ensures you can access our services no matter where you are.
All of our financial partners are in compliance with the CFPB, so you know that you will be working with a trustworthy lender.
Why Choose TFC Title Loans?
Choosing the right lender/broker is important for a smooth financial title loan experience.  We are also able to help you to get an auto title loan in Reno Nevada. At TFC Title Loans, we offer a treasure trove of benefits:
Experience and Trust: With over 25 years in the industry, we are your reliable partner on this journey.
Customer-Centric Approach: Our friendly team treats you like family, providing professional assistance every step of the way.
Swift Approval Process: We value your time, and our streamlined approval process ensures you get the cash you need quickly.
Flexible Repayment Options: Your financial situation is unique, and our flexible repayment plans respect that.
Conclusion About Car Title Loans Las Vegas Nevada
When life throws financial emergencies your way, our car title loans Las Vegas can be your solution for quick 24 hour cash title loans. They offer fast cash, good interest rates, and nationwide coverage, putting the money back in your pockets.
Do not let financial emergencies hold you back, it is time to unlock the equity of your car and get the money that you need. Reach out to TFC Title Loans, and together, we will help you to get the emergency money that you need, securing the cash with ease.
Call now, and take the first step with TFC Title Loans. Let us be your trusted partner, guiding you towards the right title loan for you.
title loans Las Vegas
About Las Vegas Nevada
Las Vegas is the 28th-largest city in the United States, and the most populous city in the state of Nevada.  Las Vegas is an internationally renowned major resort city, known primarily for its gambling, shopping, fine dining, entertainment, and nightlife. The Las Vegas Valley as a whole serves as the leading financial, commercial, and cultural center for Nevada. Click here for more information on Las Vegas
Frequently Asked Questions
Definitely yes, you have to own your vehicle to use it as collateral for a secured title loan.
The smallest amount of loan you can get for a pink slip loan can vary according to your vehicle value as well as monthly income. All this comes into consideration when qualifying for a pink slip title loan.
One benefit of this pink slip loan is its speed. You can apply for a car title loan today and get it in a few hours or in a day, even two. For detailed information, visit our FAQs page
It is too risky so we can't assure this even though we also don't provide this service but we do have some partners that will offer no insurance title loans. It will depend on your location, to see if they will do it.