How to Pawn a Car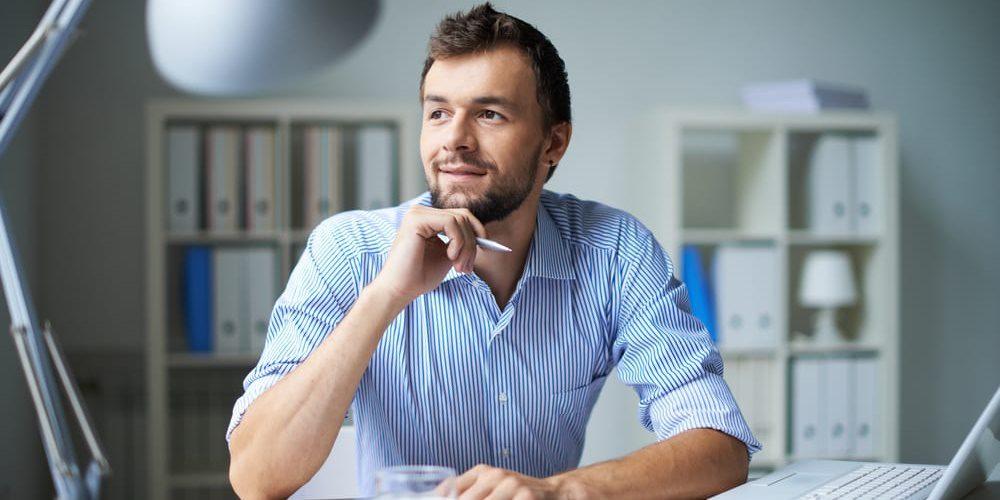 Pawn Your Car
We understand that the need for emergency cash could arise at any time, and you need to know how to pawn a car. Whenever you find yourself out of cash and require instant money.
A title pawn can be your trusted source for immediate money needs, so you need to know how to title pawn your car, motorcycle, truck, or RV with loan amounts from $1,000 to $50,000 with the freedom to drive your vehicle.
Car Pawning
You can get up to 36 months to repay the loan through convenient payment terms. Once you repay the loan amount, your vehicle will be lien-free and yours.
If you follow our steps on how to pawn a car, you'll be able to receive the money needed in an emergency quickly! Pawning car titles is easy with us, You can apply for a title loan and we will get you the fast money you need today.
Wondering How to Pawn a Car?
When you have unexpected expenses or need money to cover utilities or other bills, pawning your car title could be an easy way to get cash without going through the process and uncertainty of applying for a traditional loan.
It allows you to take out your car's equity while keeping use of your vehicle. Once you've pawned the title to your car, you will be required to make monthly payments on the value of the title until you've paid back the amount of the pawn, often with additional interest.
The requirements for pawning your car title vary slightly from state to state, but the overall process is simple. To pawn your car title, you'll generally need these things:
Your car
The lien-free auto title to your vehicle that lists you as the owner
Government-issued identification, like a driver's license or state ID
Proof of income
Luckily, a car has enough value to pawn for most emergency money needs. Car pawn loans are a great way to get a fast influx of cash without permanently giving up your vehicle, and it is a relatively simple process. There are just a few things you'll have to provide if you're wondering how to pawn your car.
Pawning car titles
As long as you have ownership of the vehicle and the vehicle is in your possession, you will be able to pawn your car title to get cash, and quick!
The amount of your loan is up to your vehicle's market value, which we can determine for you.
Title of the Vehicle
How to pawn a car? You'll need the pink slip or title to prove ownership of the vehicle. The title should be lien-free and in your name.
You must be the legal owner. This means the car truck or motorcycle needs to be paid off. If a family member owns it, have them come in with you so we can get the process underway.
If there are any issues with ownership, the California DMV is available to help out. Contact your local branch to straighten out any issues.
Proving your Identity
A driver's license shows who you are and what you are legally allowed to drive. It's probably the best option when pawning a car. The ID must be government-issued – this is necessary.
Proof of Insurance
Proof of insurance is another way to identify full ownership of the car. However, you'll have to provide this in conjunction with the rest of the items – it won't substitute for a government-issued ID.
Many auto title loans companies require that you own your car outright, without other liens or car title loans online.
Proof of income may be employment, Social Security, pension, or another dedicated source of income.
This is to be sure you have a means of paying back the value of the vehicle. They may also ask for supporting documents, such as a utility bill, to verify your address.
Once you've gathered all of your documents, take them and your car to a title loan company.
TFC Title Loans has more than 1,000 partner locations around the country. We also give you the option of applying for your loan online to save you time and gas.
At the car title pawn location close to you, your car will be inspected by a sales associate. The make, model, year, and condition will be assessed and used to determine the value of your loan.
The value of your car is often based on the value as determined by the Kelley Blue Book. When you take your car to Car Title Loan, one of our friendly, trained associates, will give your car an appraisal in as little as 5 minutes.
Your loan amount will be determined based on your specific cash needs and the value of your vehicle. After the amount has been decided and you've agreed to the terms of the loan, you'll receive the full amount of the loan, usually in the form of a check. Car Title Loan will give you your cash, and you get to drive away with your vehicle.
Considering Pawning your Car
The value of your car is based on many different factors, not just the Kelley Blue Book value.
When you pawn your car title, the company applies interest to the amount.
You may be required to carry additional insurance on your vehicle for the duration of the loan.
At TFC Title Loans we understand that so many obstacles come in a man's lifetime. Medical emergencies, unforeseen home repairs, unemployment… all these things can play havoc with your finances and leave you feeling stressed.
Poor credit history is a roadblock when applying for a traditional loan from a bank, and approval can take the time you don't have.
We are here to help you get back on track by opting to pawn; car titles are often a lesser inconvenience than other items when it comes to collateral.
Our nationwide lending company can get you money fast using your car title as collateral. The best part is you get to keep the use of your vehicle.
Once you've finished with your payments, TFC Title Loans will immediately return your title. We believe in making the process of pawning your car title as easy as possible, so you have one less thing to worry about.
We offer customized payment plans that work for you to make your payments and recover your title quickly. Fill out our online forms or go to one of our friendly locations and get the cash you need today.
Collateral Loans
Just like a title loan, a title pawn uses your vehicle as collateral. At TFC Title Loans, your car title is your credit. Rather than looking into your past and digging up a bad credit history, we just use your car title in place of your credit when we do a car title loan.
We understand that unexpected things happen: medical emergencies, house repairs, job losses, etc. The list of life's obstacles goes on and on.
A lot of times, the things that cause people to have bad credit are out of their control, so we don't think it's fair to hold that against you, unlike other lenders who offer payday loans or cash advances for smaller amounts of money with high-interest rates.
TFC Title Loans offer car title pawns that come with competitive interest rates and convenient payment options. You can even start your title pawn online today.
All credit is accepted, so you could be approved for your pawn even if you have bad credit. Plus, you get to keep driving your car throughout your title loan
How to Pawn a Car Step by Step
Prepare At Home
Your car must be fully paid
The owner of the car must apply for the loan and sign the agreements
Submit information online or phone our call center
Get Your Documents
Copy of your ID and proof of residence
Original registration certificate of the vehicle
Visit Our Office
Bring the documents and the vehicle for final evaluation
Read, complete and if happy, sign the loan agreement
A transfer is made to you electronically
Get Your Car Back
Pay the monthly interest charge as per the agreement
Pay the capital back as per the agreement
Once the money reflects in our account, collect your car title and related documents.
Benefits of Pawning Your Car
If you need bridging finance to see you through a short-term cash flow problem, pawning your car – or another vehicle, from a bakkie to a caravan or even a boat – may be the solution. Here's why.
Quick Cash 
Other types of loans, including traditional bank loans, can take weeks to secure. You may need to complete detailed forms, find and submit supporting documents, attend an interview and wait for a lengthy approval process to be completed. Even once a loan has been approved, it may take a few days before it reflects in your account.
In the case of pawning a vehicle that's in your name, you could have the funds you need in your account on the same day you apply for a loan.
Bad Credit is Ok.
Pawning your car is an example of securing an asset-based loan. Because the asset (your vehicle) serves as collateral for the loan, the lender has less interest in your credit record, financial history, or other financial information.
This means that if, like millions of other citizens, you have an impaired credit record, and it won't affect your ability to secure a loan.
It also won't affect the loan amount you're offered, which will depend purely on the value of your vehicle. A credit check will be carried out but it will not stop you from getting the loan that you want.
You won't be called upon to explain or justify your spending habits or your current financial situation. That is your business, not the lender's.
Eliminate Stress
We know that life can get hard at times. If you are going through financial hardship, a cash title pawn can help you get back on your feet.
You don't have to live with extra stress when you need quick cash. Using a car title pawn to pay off your expenses will help get rid of that burden so you can return to your daily routine as quickly as possible.
Confidential Process
The process of pawning your car is completely confidential. We don't supply credit bureaus, financial institutions, or anyone else with information about the transaction, which is purely between you and us. Find us in Knoxville!
You don't have to Sell Your Vehicle
It's never ideal to sell a large asset, like a vehicle, in a hurry or because a cash-flow situation is making you panic. This could mean losing out financially because of a rushed sale. Also, you might regret parting with a vehicle later, when you need it.
An advantage of pawning your car is that once you've repaid the loan amount with agreed interest, your vehicle will be returned to you, in the same condition you had it.
This article was brought to you by TFC Title Loans, we try to bring to you the most informative information. If you are interested in getting a title loan local to you, we are able to help you with our large referral network.
We will help you to get the most money by using the equity that you have in your vehicle, the application is fast and we can provide you with same-day funding.
All of our referral partners are in compliance with the CFPB. We will help you to get the money that you need from a trusted and reliable title lender.
Here is some more information on Pawning.
Related Articles:
Need Cash Now? Get Approved In Minutes!