How Can I Get Fast Cash In Texas?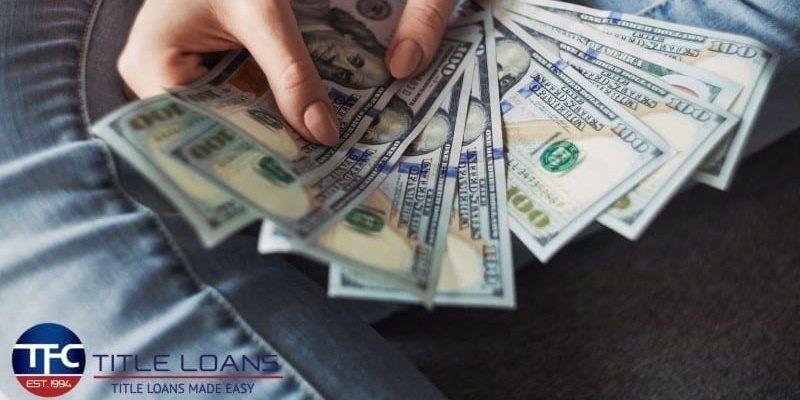 For whatever the reason may be, you are in need of some fast cash in Texas. Your fast cash needs will not be provided by your local bank.
If you are looking to get a loan or a line of credit, you can use the equity that you have in your car, here at TFC Title Loans we are your local experts in providing you the fast money that you need.
Fast Funding Options in Texas
There are a few ways to get fast cash in Texas and here is the list below for you to look at, they are options, but if you want to get fast cash in Texas, our online title loan will be your best option for you.
Personal loans: You can get them and use them for a variety of different reasons. You can get the loan in a short space of time.
Credit Cards: Credit cards are another good way to get some fast money, but you will need to have good credit to get the money that is needed.
Auto title loans: Auto title loans will use the equity that you have in your car, so you can get the fast money that you need. As long as you have enough equity in your car, you will be able to qualify. Getting a local auto title loan is easy with us, as long as you have the income to support your Texas auto title loan, we can help you. Your car equity is calculated with the Kelly Blue Book.
Pawn loans: pawn loans are secured by using an asset, this is most common with watches, jewelry, boats, cars, or anything of value, to secure the loan.
Payday Loans: payday loans are secured against your future paycheck. They are short-term loans, paid back in two weeks, and are only for small dollar amounts.
Home Equity Loans: These loans are secured against the equity that you have in your home. Of cause, you must own a home that has enough equity in it for you to qualify.
Title Loans in Texas Can Provide You With The Fast Cash That You Need
TFC Title Loans has been helping people get their emergency money with car equity since 1994, we are the experts that you can trust.
We will get you the maximum amount of money on your car equity. We have the largest referral network in Texas, and all of our partners are in compliance with the CFPB, so you will know that you are working with a trustworthy lender.
With our title max program, we will get you the most money on the equity of your car, and we will get you the lowest monthly payments.
We offer your fast approvals and same-day funding for Texas title loans, so you can get the money that you need when you need it most.
Getting our car title loans in Texas is the faster way for you to get the emergency money that you need, with good credit or bad credit, there is no faster way to get the fast cash that you need, apply now or call us, we can help you today.