1
Apply Online or Call
Fill out a short inquiry form or call us at 1-844-242-3543 to send in your information.
2
Submit Your Documents
Provide a few basic documents so we can verify your personal data.
3
Get Your Cash!
Upon pre-approval, sign your contract and get your money!
GET YOUR MONEY NOW!
Apply now to get your cash!
Apply Now
 Title Loans in Miami Beach, Florida
Are you facing a sudden financial emergency and in need of quick cash? Car title loans Miami Beach Florida could be your answer to overcoming financial problems. At TFC Title Loans, a lender/broker committed to providing top-notch service, we are here to help you use the equity in your vehicle and help you with car title loans with ease and speed.
 Understanding Car Title Loans Miami Beach
Car title loans, also known as auto title pawns, offer an easy way to access cash by using your car equity as collateral. The process is fast, and with TFC Title Loans, we ensure that you have all the information you need to make informed decisions.
We make the online car title loan application process easy for you to qualify for, and we only need a few basic requirements.
Finding the Right Miami Beach Title Loan
With various title pawn options available, finding the right fit can feel a bit overwhelming. At TFC Title Loans, we take the stress out of the process. Our extensive network of referral lenders means you have access to a wide range of lenders. We take the time to understand your needs and recommend the loan that fits perfectly with your financial needs.
All of our referral partners in Florida, all have their consumer finance license , so you will be working with a trust worthy partner.
Miami Beach  Title Loan Refinancing Made Simple
At TFC Title Loans, we want you to make the most of your title loan experience. Here are some actionable tips to help you secure the most money and lowest interest rates:
Explore Your Options: With our large network of referral lenders, you have the opportunity to compare multiple title loan offers and find the best rates.
Consider Title Loan Refinancing: If you already have a title loan, explore refinancing with TFC Title Loans to potentially access better rates and terms. We will refinance your title loan, so you can get better terms.
 Nationwide Coverage: TFC Title Loans 
TFC Title Loans serves customers nationwide, including Florida title loans. Our mission is to provide support and assistance to individuals facing financial challenges. With TFC Title Loans, you will experience personalized care and the customer service throughout your title loan.
Conclusion About Car Title Loans Miami Beach FL
When life throws unexpected financial emergencies your way, TFC Title Loans is here to help you with confidence. Our commitment to transparency, fairness, and customer satisfaction sets us apart from the rest.
Take charge of your financial emergency today by reaching out to TFC Title Loans. Our team of experts are ready to guide you through the process, making sure you receive the most money at the lowest interest rates available. With our large title loan network of referral lenders and nationwide coverage, you can trust that your financial needs will be met with care and professionalism.
Remember, we have been helping people like you to use the equity in their vehicles since 1994. Join the thousands of satisfied customers and experience the TFC Title Loans difference. Take the first step toward financial empowerment now – get in touch with us and get the cash you need today!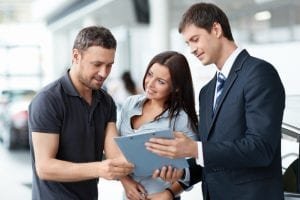 About Miami Beach Florida
Miami Beach is in Miami-Dade County, Florida.  Miami Beach is the twenty-sixth largest city in Florida based on official 2019 estimates from the U.S. Census Bureau. It has been one of America's pre-eminent beach resorts since the early 20th century.
Click here for more information on Miami Beach.
Frequently Asked Questions
Definitely yes, you have to own your vehicle to use it as collateral for a secured title loan.
The smallest amount of loan you can get for a pink slip loan can vary according to your vehicle value as well as monthly income. All this comes into consideration when qualifying for a pink slip title loan.
One benefit of this pink slip loan is its speed. You can apply for a car title loan today and get it in a few hours or in a day, even two. For detailed information, visit our FAQs page
It is too risky so we can't assure this even though we also don't provide this service but we do have some partners that will offer no insurance title loans. It will depend on your location, to see if they will do it.