1
Apply Online or Call
Fill out a short inquiry form or call us at 1-844-242-3543 to send in your information.
2
Submit Your Documents
Provide a few basic documents so we can verify your personal data.
3
Get Your Cash!
Upon pre-approval, sign your contract and get your money!
GET YOUR MONEY NOW!
Apply now to get your cash!
Apply Now
Quick Cash Title Loans Temecula Ca
We are here to help you get the car title loans Temecula today, we make it easy for you, by using your vehicle equity, so you can get the money that you need.
Getting approved for a title loan can be a little stressful if you are not applying with the right title loan in Temecula company.
You must apply for a title loan from a trusted loan company like TFC Title Loans. Our online title loan application process is fast and simple.
If you are searching for a local title loan, we are here to help you, with our large network of lenders, we will help you get a local title pawn today.
We have the largest referral network, so we will find you the right title loan Temecula terms, we will find you one that will fit into your monthly budget.
Car Title Loans Temecula
Since 1994, TFC Title Loans has been leading the way in alternative financing. Instead of having you fill out endless forms of paperwork while waiting an infinite amount of time for a decision.
Getting auto title loans now with us has never been this easy, and we are able to do the whole process online, with no store visit.
We have streamlined our application process, so you can get the funds you need without waiting around. Our process allows our customers to take advantage of several benefits, including:
Quick decision process
Funding as quick as the next day to qualified applicants or 24-hour title loans Temecula
No prepayment penalties
Competitive rates
People with all types of credit are welcome to apply for an auto title loan
You can qualify for up to $50,000
When traditional lenders make it difficult to quickly get funds, it is easy to see why the residents of Temecula turn to TFC Title Loans. Stop in and find out how easy it is to get the money you need to keep your life moving.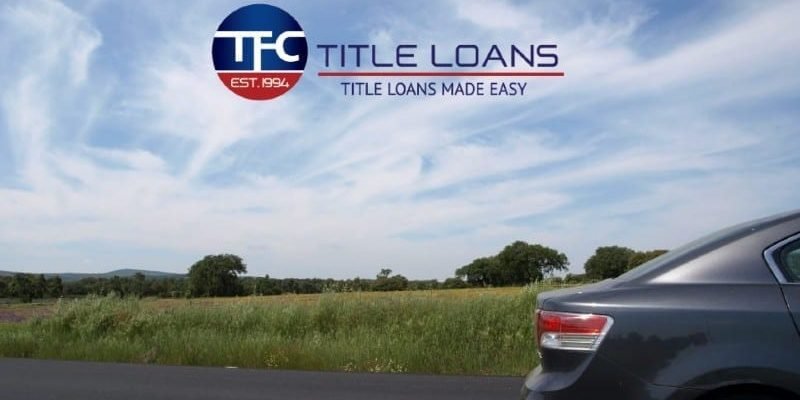 Apply Title Pawn In Temecula
You can apply for a title pawn in Temecula by applying online on our website, filling out the online form, providing all the required documents, and submitting.
Immediately after you submit your application online, a loan representative from TFC Title Loans. We will get in contact with you to let you know.
Fast Car Title Loans Temecula
Time is very valuable in today's modern age. Everything moves extremely fast and we must adapt to keep up with the times. Traditional lenders haven't kept up, unfortunately.
They expect borrowers to fill out an endless amount of paperwork and endure an infinite wait time for a decision that may not even favor them.
We know that your time is very valuable and that's why we streamlined our title loans Temecula application process, so you can get the funds you need and spend more time taking care of the things that need your immediate attention.
Same Day Car Title Loans Temecula
When you have an emergency at hand, there is no time to deal with bureaucratic processes. Our modernized application process is as follows:
Take a few minutes to fill out our car title loan California application online or call our title loan agents at 844-242-3543.
Verify your qualifying information with one of our representatives.
Sign your title pawn agreement and collect your funds.
It really is that simple. Applying is absolutely free and there is no obligation if you do qualify. Find out why the residents of Temecula turn to TFC Title Loans for their quick financing needs. If you are in Los Angeles, we can get you a title loan too.
Bad Credit Car Title Loans Temecula
At TFC Title Loans, we offer title loans for people with all credit types. It is our specialty and this is what we have successfully done over the years.
Our customers in the city of Temecula can rely on us as their dependable title pawn in Temecula provider. We offer affordable title loans in my area.
 How Do I Get Car Title Loans Temecula Today?
If you want to get car title loans today, you must have a vehicle that will qualify, it must have enough equity value for us to help you.
With all of the title loan companies that we partner with, are all licensed with the DBO in California, we have a large network for you to find the best title loan for you. We will put the money back into your pocket.
 Title Loans Temecula Amount 
You will need to send in photos and videos of your car with all the details. Regarding your car to us for an inspection you might not be available for a physical inspection. It is based on our assessment of the car and the current market worth of your car.
We use the Kelly Blue Book to evaluate the current wholesale market worth of your car. The Kelly Blue Book is an online resource that can be used to determine the worth of your car by entering details such as the make, model, mileage, and other parameters.
You will be able to borrow a certain percentage of the equity of your car. It can be as high as 80% or more or even less. Depending on your capacity to pay the title loan Temecula considers your income.
Same Day Title Pawn Temecula
If you own your car free and clear with the title of the car in your name. There are several benefits that come with car title loans in Temecula; you can drive your car!
If you have a title loan with another company, we can refinance your title loan, and get you better terms. If you are searching for a title pawn near me, we can help you.
 Car  Title Loan Temecula Today
Traditional lenders can place strict restrictions on how you are able to spend your money. There are education loans, auto loans, mortgages, etc.
TFC Title Loans doesn't place stringent requirements on how our car title loans in Temecula can be used. An emergency is an emergency. Many of our customers have used their funds for various things, including:
Catching up on bills
Purchasing a new computer
Making an emergency repair
Refurnishing their house
The ways our car title loans in Temecula may be used are endless. Contact us today and find out how we can help you get your finances back on track.
About Temecula California
Temecula is a city in southwestern Riverside County, California. The city is a tourist and resort destination, with the Temecula Valley Wine Country, Old Town Temecula, the Temecula Valley Balloon & Wine Festival, the Temecula Valley International Film Festival, and championship golf courses. Although Temecula is geographically closer to downtown San Diego than downtown Los Angeles, it is considered part of the Greater Los Angeles area.
Click here for more information on Temecula California.
Frequently Asked Questions
Definitely yes, you have to own your vehicle to use it as collateral for a secured title loan.
The smallest amount of loan you can get for a pink slip loan can vary according to your vehicle value as well as monthly income. All this comes into consideration when qualifying for a pink slip title loan.
One benefit of this pink slip loan is its speed. You can apply for a car title loan today and get it in a few hours or in a day, even two. For detailed information, visit our FAQs page
It is too risky so we can't assure this even though we also don't provide this service but we do have some partners that will offer no insurance title loans. It will depend on your location, to see if they will do it.