1
Apply Online or Call
Fill out a short inquiry form or call us at 1-844-242-3543 to send in your information.
2
Submit Your Documents
Provide a few basic documents so we can verify your personal data.
3
Get Your Cash!
Upon pre-approval, sign your contract and get your money!
GET YOUR MONEY NOW!
Apply now to get your cash!
Apply Now
Getting Title Loans in Marana, Arizona
At TFC Title Loans, we understand that unexpected financial emergencies can happen when you least expect them. That is why we are here to provide you on how to secure car title loans in Marana, Arizona.
This article will cover everything you need to know about qualifications, the application process, and how TFC Title Loans can offer same-day funding without prepayment penalties.
We have the largest network of lenders for you, and we will get you the right car title loan in Arizona for you.
Get Your Marana Title Loans Today
Car title loans have emerged as a quick way to access cash by using your vehicle's equity. Unlike traditional loans, these loans come with a streamlined application process and offer a lifeline when you need it most.
We will not use your credit score to get you approved, we will use the equity that you have in your vehicle.
We have the state of Arizona covered, we can get you a car title loan in Casas Adobes if you need it, or any other city.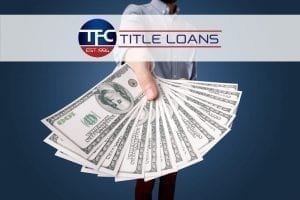 Qualifications for a Car Title Loan in Marana Az
To secure a car title loan in Marana, Arizona, you must meet the following essential criteria:
Vehicle Ownership: You should be the owner of the vehicle, with no outstanding loans or liens against it.
Proof of Income: While traditional employment is not a strict requirement, you should demonstrate a reliable source of income, such as retirement benefits or disability payments.
Valid Identification: A government-issued ID, such as a driver's license, is necessary for identity verification.
Proof of Residency: Lenders may request documents like utility bills or lease agreements to confirm your address.
 Same-Day Auto Title Loans in Marana Az
Securing a car title loan in Marana can be completed:
Research Reputable Lenders: Begin your journey by researching respected lenders like TFC Title Loans, known for its extensive network of referral lenders and nationwide coverage.
Gather Required Documents: Ensure you have all necessary documents readily available to expedite the application process.
Complete the Application: Fill out the lender's application form, providing precise information about your vehicle and financial situation.
Vehicle Assessment: Your vehicle's value will be appraised to determine the loan amount you qualify for.
Approval and Swift Funding: Upon approval, expect same-day funding, allowing you to promptly address your financial needs.
 Advantages of Choosing TFC Title Loans
TFC Title Loans as your financial partner comes with several key benefits:
Extensive Referral Network: Our large network increases your chances of approval by connecting you with a lender tailored to your requirements.
Maximum Loan Amounts: We are committed to securing the highest loan amount possible, ensuring you receive the funds needed to address your financial needs.
Competitive Interest Rates: At TFC Title Loans, we strive to secure the lowest interest rates, making sure your financial solution remains affordable.
Nationwide Reach: Proudly serving customers across the nation, we provide access to our services wherever you are located.
Decades of Experience: With a history dating back to 1994, TFC Title Loans possesses decades of experience in helping individuals unlock their vehicle's equity to overcome financial challenges.
 TFC Title Loans and the Marana Community
TFC Title Loans recognizes the unique needs of the Marana community. From the beauty of Saguaro National Park to the vibrant local culture, we are dedicated to supporting our neighbors during times of financial need.
Our approach is tailored to address the specific requirements of Marana residents, ensuring a personalized and empathetic service.
All of our financial partners are all licensed with the right consumer finance license, so you know that you will be working with a trustworthy lender.
Conclusion: Secure Your Marana Title Loans
In conclusion, when financial challenges happen unexpectedly in Marana, Arizona, TFC Title Loans is your reliable partner, ready to help you in securing a car title loan fast and conveniently.
Our commitment to securing substantial loan amounts at competitive interest rates, combined with our nationwide reach and decades of experience, sets us apart.
We encourage you to reach out to us today to discover how our services can be tailored to meet your needs. Experience the TFC Title Loans advantage and secure your financial future with us. Your peace of mind is our priority, and we look forward to serving you.
"At TFC Title Loans, we are committed to providing you with the financial solutions you need to navigate life's challenges." – Daniel Joelson, President of TFC Title Loans.
Take the first step toward financial stability and choose TFC Title Loans as your trusted financial partner. Contact us today, and let us help you achieve your financial goals.