What Are The Requirements To Get An Oklahoma Title Loan?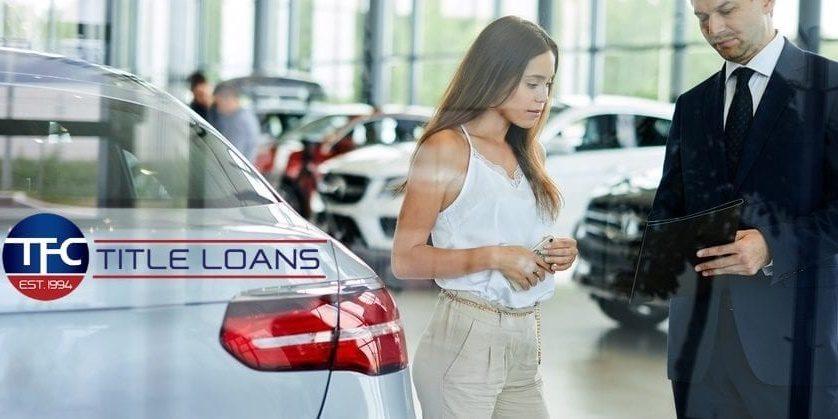 Get Your Title Loans in Oklahoma Today
We are here to answer the question, what are the requirements to get an Oklahoma title loan, we make getting the money that you need easy, with our fast approval process.
So if you are wondering what documents are required to get a title loan in Oklahoma, well the good news is that there are not too many documents that you need to get funded.
We have all of the documents that you will need to get for your Oklahoma title loan, TFC Title Loans has been helping people get the money that they need since 1994.
With our large referral network, we will get you the local title loan in Oklahoma that you need, all of our partners are in compliance with the CFPB.
Requirements For Oklahoma Title Loans
here is the list that most title loan companies in Oklahoma will ask for, now all lenders have slightly different documentation, but they will all ask for these at the least.
Drivers license
2. The title to the vehicle
3. Your proof of income
4. Proof of your residence
5. Five personal references
6. Photos of your vehicle inside and out, photo of your odometer reading, and your VIN number
7. Video of your car
What Are The Required Documents For Title Loans in Oklahoma?
The required documents will vary from lender to lender, but they will all ask for the following items. They will need to verify your identity.
Lenders want to know who they are lending money to, so your driver's license will provide your proof of identity, they will also ask for your proof of your residence, and 5 personal references.
All of the financial information that you provide will be verified, this is one of the most important qualifying factors because title loans are credit-based approvals, they will need to make sure that you will have the income to make the monthly payments.
As your title loan in Oklahoma will be secured with your vehicle, the lender will verify all of your information at the DMV. The lender will want to make sure that there are no liens on the title, and that they will be able to add their name on the title.
Get Qualified For Your Title Loans In Oklahoma
To get qualified for your car title loan in Oklahoma, you can either apply online or you can call us over the phone. The process is easy to qualify for.
Once you have contacted us we will discuss if you have the required equity value that you will need to get your title loan. We will be able to get you the money that you need, the same day that you apply, or the next business day.
Oklahoma Title Loans
TFC Title Loans are here to help you to get the money that you need today, we will get you the most money with your vehicle's equity.
Our Oklahoma title loans will get you the most money on the equity of your vehicle with the NADA, and we will get you the lowest rates, so your monthly payments will fit within your budget.
The terms that we can get for you can be up to 48 months, just depending on the partner that we place you with. There will be no prepayment penalties, so you will be able to pay it off at any time.
We make it very easy for you to get the money, you can apply online, so there will be no need to travel and go to a title loan office, we will be able to answer all of your questions.
Apply for your Oklahoma title loan today, with our online application, we make it easy for you to get the money that you need today.
Need Cash Now? Get Approved In Minutes!