Online title loans without pay stubs
Getting Online Title Loans Without Pay Stubs
Are you looking to get a car title loan? Are you wondering if you can get online title loans without pay stubs? Do not worry we can help you to get a title loan with no pay stubs.
If you need to get a car title loan and you have no pay stub, we are here for you, we will get you a no-pay stub title loan today, and our process is easy.
With our online auto title loans you do need to provide us with some sort of monthly income, and that does not need to be in the form of a pay stub.
We can use other forms of income or revenue, we can use disability, social security, retirement, or you can use your checking account to show your income.
Contact us today, our experienced title loan representatives will help you, and walk you through the whole approval process, and help you with your proof of income.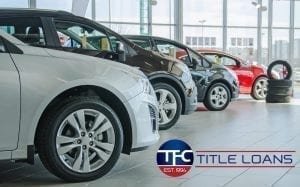 Online Auto Title Loan Requirements
For you to get your online auto title loan money our representative will help you through the application process, getting a title loan from us is fast and simple.
For you to qualify you will need to provide us with the following items:
Car information
Copy of the title
Your contact information
Proof of residence
Monthly income
Drivers license
Social security
Photos of your vehicle
Five personal references
Insurance
With these basic requirements, we should be able to get you funded, sometime the lenders will ask for additional supporting documentation.
Your Online Auto Title Loan Today
We have been helping people since 1994 to use the equity that they have in their vehicles to get the cash that they need, we have helped thousands of clients, and we can help you too.
We will get you qualified with the equity that you have in your vehicle and not your credit score. We are different from banks and other traditional lenders, with your vehicle equity, and your monthly income we can get you qualified.
Getting you monthly payments that are affordable, and have the lowest possible interest rate is how we can help.
We offer amortized title loans, so they have no balloon payments. Your monthly payments will pay your interest and your principal balance.
We are open 7 days a week, and we are here to answer all of your title loan questions, and our experienced title loan representative will walk you through your title loan application.
Contact Us Today
Contact us today, we are here to help you, all you have to do is to apply online, or we can also take your application over the phone, we are usually able to offer you same-day title loans online with no paystub.
We are able to offer you online car title loans with no pay stubs, as long as you have other forms of income that you can prove, getting a no-income title loan is not what we offer.
Using your vehicle equity is the fastest way for you to get the money that you need, no matter where you are living, we are able to help you, we have the longest online equity lending network.
If title loans are not available in your state, we can help you get an online auto pawn loan.
Making sure that you will have the capability to repay your title loan is what we need to see, so getting no pay stub title loans is possible with us, all you have to do is to call us at 844 242 3543,  or you can apply online.
Need Cash Now? Get Approved In Minutes!