1
Apply Online or Call
Fill out a short inquiry form or call us at 1-844-242-3543 to send in your information.
2
Submit Your Documents
Provide a few basic documents so we can verify your personal data.
3
Get Your Cash!
Upon pre-approval, sign your contract and get your money!
GET YOUR MONEY NOW!
Apply now to get your cash!
Apply Now
Quick Title Loans in Muskogee Oklahoma
In life, financial challenges can strike unexpectedly, and when they do, it is important to have a reliable source of financial help. TFC Title Loans, a reputable title loan broker, is your gateway to securing car title loans in Muskogee, Oklahoma.
Our easy qualifying process, same-day funding, and the advantage of no prepayment penalties make us the perfect partner.
With the large network of title loan companies that we work with, we will help you to get the best title loan in Oklahoma for you.
Muskogee Title Loans: A Contemporary Financial Solution
Car title loans, or title pawn in Oklahoma, have changed the way people access fast money. At TFC Title Loans, we understand the difficulties of life's financial uncertainties, which is why we are dedicated to making the process as simple and convenient as possible for you.
With multiple partners throughout the state, we can help you no matter where you are living. We can help you to get a title loan in Bartlesville, or in any other location.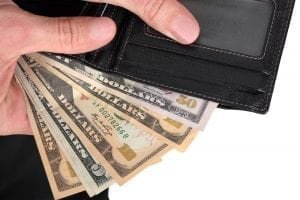 Qualifications: The Path to Muskogee Car Title Loans
To qualify for a car title loan in Muskogee, you need to meet several requirements:
Eligible Vehicle: You must own a vehicle with a clear title, with enough equity to secure the loan.
Proof of Income: Providing pay stubs, bank statements, or other sources of income is necessary to show your ability to repay the loan.
Valid Identification: You must be at least 18 years old and have a valid identification.
Proof of Residency: Verifying residency in Muskogee, Oklahoma is a fundamental requirement.
At TFC Title Loans, we prioritize your convenience and ensure that you receive same-day funding, eliminating your financial worries quickly and efficiently.
What Makes TFC Title Loans in Muskogee Stand Out
In a world where many companies offer online car title loans, TFC Title Loans sets itself apart through exceptional service, nationwide coverage, and decades of industry experience.
Extensive Network: Our large network of state licensed referral lenders makes sure you have access to the best loan options available, tailored to your unique financial needs.
Maximum Loan Amounts: We are dedicated to helping you secure the highest loan amount possible, based on the equity in your vehicle.
Competitive Interest Rates: We understand the significance of competitive interest rates, consistently offering some of the most favorable rates in the industry.
Local Expertise: TFC Title Loans is not just a national provider; we are your local financial partner. We have an in-depth understanding of Muskogee, its distinct features, neighborhoods, and its residents. This local insight enables us to address your specific financial needs effectively.
A Message from Daniel Joelson, President of TFC Title Loans
Daniel Joelson, President of TFC Title Loans, is unwavering in his commitment to providing financial solutions that help people. He emphasizes, "At TFC Title Loans, we do not only offer car title loans; we act as your trusted financial partner when you need it most. We are here to help you access the funds you need, without the burden of prepayment penalties, enabling you to take control of your financial future."
Conclusion About Car Title Loans in Muskogee Oklahoma
In conclusion, TFC Title Loans is your trusted partner on the journey to financial security in Muskogee, Oklahoma.
We offer car title loans that are accessible, feature competitive interest rates, and come with no prepayment penalties.
Whether you are facing unexpected expenses, exploring new opportunities, or working toward specific financial goals, we are here to support you.
Choose TFC Title Loans today to start your journey toward getting the financial resources you need. Reach out to us and let us be your trusted financial partner.
Your path to fast funding and a more secure financial future begins right here in Muskogee. Choose TFC Title Loans – your partner in financial success.