1
Apply Online or Call
Fill out a short inquiry form or call us at 1-844-242-3543 to send in your information.
2
Submit Your Documents
Provide a few basic documents so we can verify your personal data.
3
Get Your Cash!
Upon pre-approval, sign your contract and get your money!
GET YOUR MONEY NOW!
Apply now to get your cash!
Apply Now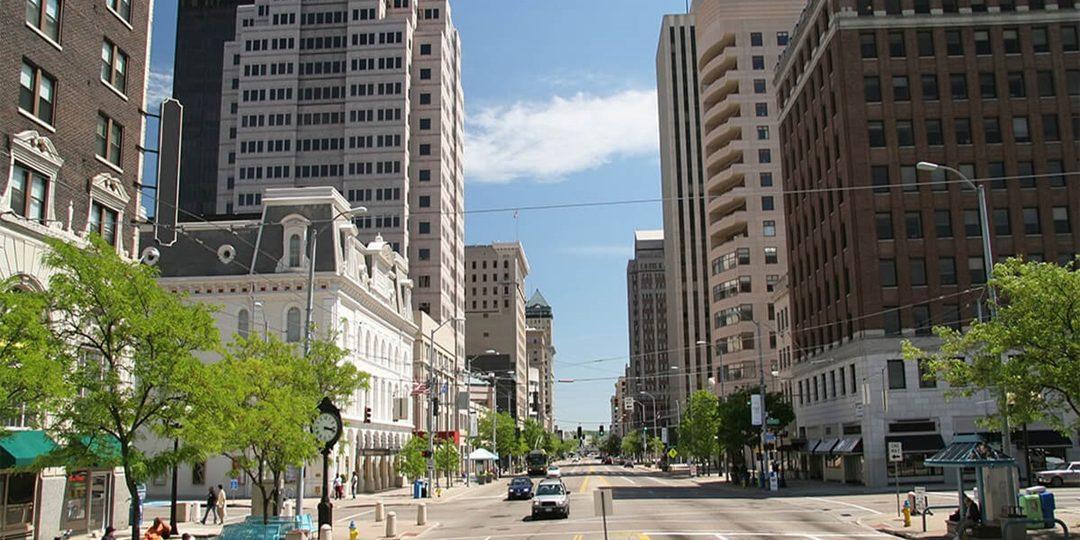 Title Loans Dayton Ohio: Quick Cash
Are you dealing with a money emergency? When unexpected bills happen, it is important to have fast access to cash, TFC Title Loans is here to lend a helping hand, we specialize in offering title loans in Dayton Ohio, providing a simple and convenient solution to obtain the funds you need, precisely when you need them.
Whether your credit score is good, bad, or non-existent, our car title loans Dayton Ohio can offer the financial aid you require. Let us go into how our title loans function and the advantages they bring.
At TFC Title Loans, we understand that everyone's financial situation is unique. That is why we accept borrowers with all credit backgrounds, including those with poor or no credit history. Our auto title loan is secured by the value of your vehicle, so your credit score does not play a significant role in the approval process. Instead, we focus on the market value of your car, your ability to repay the loan, and income.
Easy Dayton Title Loans
To apply for our car title loans in Dayton, Ohio, the process is simple and straightforward. You can start by filling out an online title loan application form. We will ask for some basic information about yourself and your vehicle, such as the make, model, year, and mileage. We will also need proof of identification, income verification, and vehicle ownership.
Looking for a reliable solution for your financial needs? TFC Title Loans is here to help! Our title loans Cincinnati offer a convenient way to access the cash you need, with a straightforward application process and personalized service.
Easy Car Title Loans Dayton Ohio Process
At TFC Title Loans, we understand that time is of the essence when you are in a financial bind. Our streamlined application process ensures that you can get the max cash title loans in Dayton that you need quickly and hassle-free. Here's how it works:
Apply Online: Begin by filling out our simple online title loan application. It only takes a few minutes, and you can do it from the comfort of your own home.
Provide Vehicle Information: We will need some basic information about your vehicle, including its make, model, year, and mileage. This information helps us determine the loan amount you qualify for.
Submit Required Documents: To complete your application, you will need to provide a valid government-issued ID, proof of income, proof of residence, and the title to your vehicle. Even if you're currently paying off your car, we might still be in a position to assist you.
Speak with a Loan Agent: Once you have submitted your application and documents, one of our friendly loan agents will review your information and contact you to discuss the details of your car title loan.
Get Approved and Receive Cash: If you meet the requirements, you could be approved for an Ohio title loan in as little as 24 hours. Once approved, you can choose to receive your cash via check, direct deposit, or visit our convenient Dayton, Ohio location to collect your funds into your bank account.
Benefits of Title Loans Dayton Ohio
We understand that everyone's financial situation is unique, and that is why we offer competitive interest rates and flexible repayment options. Unlike traditional bank loans that heavily rely on your bad credit score, our car title loans Ohio are secured loans. This means that your vehicle's title serves as collateral, making it easier for individuals with less-than-perfect credit to qualify.
When you choose TFC Title Loans, you'll benefit from:
Low Interest Rates: We offer some of the most affordable interest rate title loans in Dayton in the industry, ensuring that your loan remains manageable.
Flexible Repayment Terms: We work with you to create a repayment plan that suits your budget and lifestyle. With loan terms ranging from 24 to 48 months, you will have ample time to repay your loan without feeling overwhelmed.
No Prepayment Penalties: If you are able to pay off your loan early, we will not penalize you with additional fees. We encourage responsible borrowing and offer the flexibility to save on interest charges.
 Credit Score And Title loans in Dayton Oh
Traditional lenders often rely heavily on your credit score when determining loan eligibility. However, at TFC Title Loans, we believe that everyone deserves a fair chance to access the funds they need. That is why we don't solely base our decision on your credit score, we look at the overall value of your vehicle and your ability to repay the loan.
Having a good credit score can certainly work in your favor, but it is not a requirement for getting an  auto title loans Dayton Ohio. So, even if you have a less-than-perfect credit score, you can still apply for the title loan process with confidence.
Loan Amounts Tailored to Your Needs
The amount you can borrow depends on the value of your vehicle and your ability to repay the loan. Our loan agents will work closely with you to determine the maximum loan amount you qualify for while ensuring that it aligns with your ability to make timely payments.
Unlike payday loans, a title loan in Dayton is the right choice because you can get the money you need with low monthly payments. Our loan process in Dayton OH is very simple, we make sure that as a loan company your Dayton car title loans will get approved instantly.
Apply for Car Title Loans Dayton Ohio Now!
If you are facing unexpected expenses and feeling overwhelmed, TFC Title Loans can help! Our vehicle title loans offer a convenient and flexible solution. Applying is easy for Dayton title loans, and we have low interest rates, we are here to support you and guide you through your financial difficulties.
Take control of your finances and get the cash you need with Dayton title loans offered by TFC Title Loans.
Looking for title loans Canton Ohio? Look no further than TFC Title Loans! Get the financial support you need with our convenient and flexible title loan solutions. Apply online or visit our Canton location today and take control of your finances.
Contact us today we are here to help you to get the money that you need. We will guide you to get the right auto title loans in Dayton Ohio, when you need some fast money, using your equity is a get way to get the money you need.
Dayton, Ohio A Vibrant City
Located in the southwestern part of Ohio, Dayton is a vibrant city with a rich history, diverse culture, and a strong sense of community. Known as the birthplace of aviation, Dayton holds a significant place in American history. It is home to the famous Wright brothers, who invented and built the world's first successful airplane.
Aside from its aviation heritage, Dayton offers a range of attractions and activities for residents and visitors alike. The city boasts numerous museums, including the National Museum of the United States Air Force, which showcases a vast collection of aircraft and exhibits. The Dayton Art Institute is another cultural gem, housing an impressive collection of art from various periods.