1
Apply Online or Call
Fill out a short inquiry form or call us at 1-844-242-3543 to send in your information.
2
Submit Your Documents
Provide a few basic documents so we can verify your personal data.
3
Get Your Cash!
Upon pre-approval, sign your contract and get your money!
GET YOUR MONEY NOW!
Apply now to get your cash!
Apply Now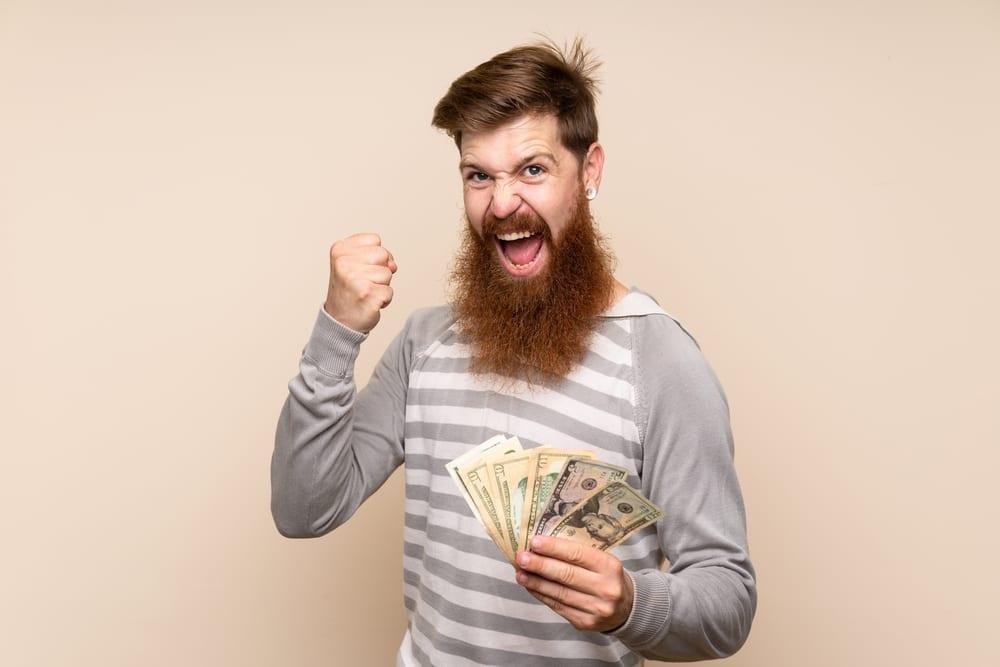 Title Loans in Detroit For Fast Money
In Detroit, TFC Title Loans is here to help you get quick cash through car title loans when financial emergencies happen.
As a trusted lender/broker with a wealth of experience, we have been helping people use the equity in their vehicles since 1994.
This guide will address all your questions and provide valuable answers to car title loans in Detroit. Let us show you how car title loans work and how they can benefit you in times of need.
We are here to help you get suitable title loans in Detroit. All you have to do is apply online, and we can get you approved; it is a fast and straightforward process.
 Understanding Car Title Loans Detroit
Understanding Detroit title loans, also known as title pawns, offer a fast and easy way to secure quick cash by using your vehicle title as collateral.
These loans are outstanding for people with less-than-perfect credit since they are secured by the wholesale value of your vehicle rather than using your credit history.
With an online auto title loan, you can get cash quickly without the lengthy approval processes associated with traditional bank loans.

Get your title loan in Detroit today
Qualifying for Detroit Title Loans
Qualifying for a car title loan in Michigan is straightforward, and there are a few essential requirements:
Vehicle Ownership

: You must own your vehicle and possess the title in your name.

Vehicle Value

: The loan amount you qualify for is determined by the wholesale value of your vehicle. Factors such as make, model, year, mileage, and condition will be considered.

Identification and Residency

: A driver's license and proof of residency will be required to verify your identity and address.

Proof of Income

: While some lenders may require proof of income, others may not. If needed, be prepared to provide documentation such as pay stubs, bank statements, or other income verification sources.
 The Option of Detroit Title Loan Refinancing
Title loan refinancing is a fast and easy option for borrowers in Detroit who already have a car title loan with another company and wish to lower their monthly payments.
By refinancing, you can replace your existing title loan with a new one that offers better terms, with lower interest rates or extended repayment periods. This can help you reduce your monthly payments and help you to get a better title loan.
Lower monthly payments will help the threat of defaulting on your auto title loan in Detroit, Michigan.
 Tips for Car Title Loans in Detroit
Consider the following tips when applying for a title loan in Detroit:
Compare Lenders:

 Take the time to research and compare different lenders in Detroit. Look for reputable lenders with favorable terms and competitive rates. Customer reviews and testimonials can help you to see their service quality. It can be challenging to know who the right lender is; that is how we will help you. Our knowledge and experience will ensure that you get the best title loan.

Borrow Responsibly

: Only borrow the money you need to avoid additional debt. Look at your financial situation carefully and determine the auto title loan amount that best fits your needs and repayment capabilities.

Understand the Terms

: Before signing any title loan agreement, read and understand all terms and conditions. Pay attention to interest rates, repayment schedules, fees, and potential penalties.

Have a Repayment Plan

: Create a budget to help 

your Detroit title loan repayment obligations.

 A clear repayment plan will help you handle your finances effectively and avoid default risks. All our referral partners in Michigan comply with the state and have the correct 

licenses

.
 Applying for a Title Loan in Detroit
Applying for a title loan in Detroit is a straightforward process:
Gather Required Documents

: Collect the documents, including your vehicle's title, driver's license, proof of residency, and any other requested documentation.

Complete the Application

: Fill out the online application form, ensuring all information is accurate and current.

Vehicle Inspection:

 The lender may require a physical inspection of your vehicle to assess its condition and value. We can use photos of your vehicle for inspection, but not all lenders will offer this service.

Loan Approval

: Once your application is approved, you'll receive the title loan money. The entire process typically takes 24 hours.
No matter where you live in Michigan, we can get you a local title loan, and if you need a car title loan in Ann Arbor, we can help you.
Conclusion About Car Title Loans Detroit
When financial emergencies happen, car title loans in Detroit from us will provide a reliable solution to access quick emergency cash using the equity in your vehicle.
There are common questions about Detroit title loans, and we always try to provide the answers you need.
With our extensive network of referral title lenders, you can be confident in getting the most money and the lowest interest rates available.
Since 1994, we have been dedicated to helping our customers overcome financial emergencies and regain control.
Take action today and experience the benefits of choosing 
TFC Title Loans
 for your car title loan needs in Detroit.
Here is some more information about Detroit Michigan.