Car Title Loans Panama City, FL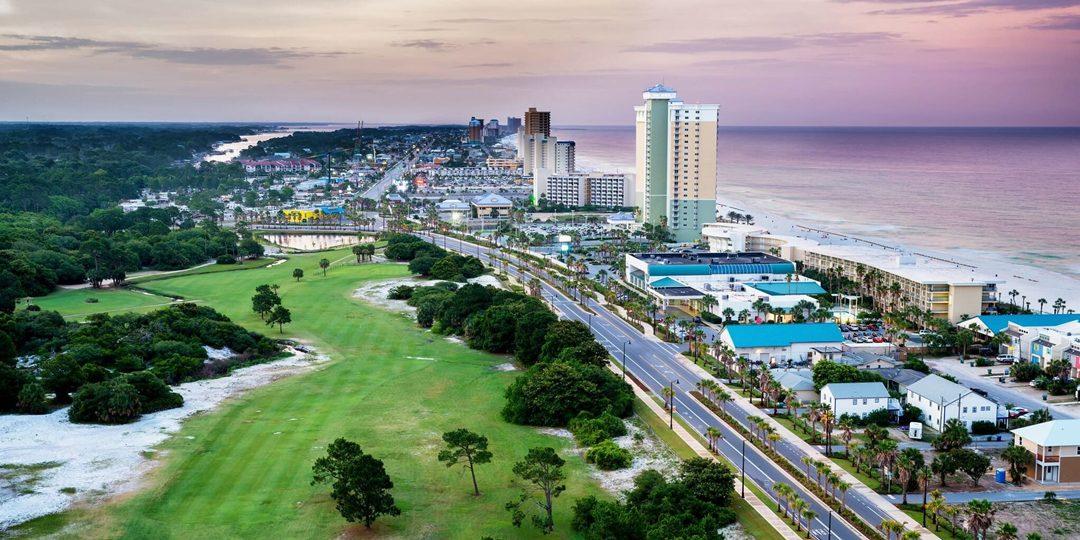 If you are running low on cash and want instant financial assistance, car title loans Panama City FL will provide the help. TFC Title Loans are the leading title loan lenders and accept people with bad credit.
The process is completely online and ensures the transfer of the required cash within the same day of applying. Even if you are new to title loans Panama City Florida and have queries then talk to our loan agents for a free consultation.
We will help you to get the most money with a title loan, with the largest advance rate on your vehicle equity, and the low monthly payments that you want.
How do Car title loans Panama City Florida work?
Car title loans are secured loans requiring lien-free titles that will work as collateral. In addition, the process is online and does not make you wait for days as traditional loans do. All you need to do is submit the asked documents for getting a pre-approval title loan estimate. Besides, the title loan quote will share the necessary details such as loan amount, loan duration, payment plans, and interest rates.
Documents required for getting approval on title loan Panama City Fl :
Lien-Free Title- One of the important documents proving your vehicle ownership.
  Car Insurance- If any accident happens while you are making payments, lenders need assurance with insurance to cover the losses.
  Valid ID- The need is to provide valid ID issued by the government such as a passport, or driving license proving that you are above 18 years.
  Latest Vehicle Images- In case, you want to skip the in-person inspection then you can submit vehicle images to complete the inspection process and get a title loan quote.
  Income Proof- To get approval on title loan requests, you need to provide stable income proof such as tax returns, retirement pensions, social security benefits, etc.
Can I continue to use the vehicle with Panama Title loans?
To get quick approval on your online car title loan Panama City fL request, you must fulfill all the requirements. In addition, the best part of title loans is that you can continue to drive the vehicle to fulfill daily commuting tasks. A temporary lien gets placed till the loan duration. Once you repay the taken title loan you will get the title back without any questions asked.
Are there any pre-payment penalties?
If you have enough cash in hand and wish to clear the loan before the duration then you can do so. TFC Title Loans won't charge any pre-payment penalties and ensures you get the best experience when reaching us.
What Car Title Loans Panama City, FL will do?
You will get personalized payment plans

Get the required client support

Do not have to pay high-interest rates

Instant Cash Transfer

No prepayment penalties

Continue to use the vehicle
All you need is to provide a lien-free title that will work as collateral for the funds required. One must complete the online car title loan Panama City Fl process to receive instant money without waiting for days.
Why there is a need of having a working bank account?
Once your application gets checked, you will receive a title pawn quote telling you about the loan amount, loan duration, payment plans, and interest rates.
To get instant cash, the need is to have an active bank account for receiving quick money within the same day. You have to share details of your bank account for getting the required funds without any delay.
With the account details, we will get to know whether you are reliable or not. The less risk you show, the better the chances you can receive quick money without paying high interest.
Having Bad credit? Apply for Car Title Loans Panama City, FL for fast cash!
Title loans do not work like traditional loans and ensure to get your approval at the earliest. Also, if you own a vehicle with few payments left, you can use the remaining equity to get same-day title loans.
The car equity loans are based on the vehicle's equity and do not go with your financial record. Besides, if you own the vehicle with lien free title you can expect quick approval on your loan request without waiting for days.
If you own a vehicle having positive equity, getting instant cash is possible without waiting for days. You will get the title loan quote without paying any hidden fees. The needed money will transfer to your bank account once approval is given. 
Contact us today, and we will get you the best car title loan in Florida, we will get you the max title loan that you need, and we will get you the low monthly payments too.