1
Apply Online or Call
Fill out a short inquiry form or call us at 1-844-242-3543 to send in your information.
2
Submit Your Documents
Provide a few basic documents so we can verify your personal data.
3
Get Your Cash!
Upon pre-approval, sign your contract and get your money!
GET YOUR MONEY NOW!
Apply now to get your cash!
Apply Now
 Title Loans in Gulfport Mississippi Today
When unexpected expenses arise, TFC Title Loans is here to offer a reliable option with our car title loans Gulfport Mississippi. In this guide, we will address all your questions and provide you with important information about title loans in Gulfport. As a trusted lender/broker, TFC Title Loans has been helping people in accessing quick cash by using their vehicle's equity since 1994.  We are here to help you to get the cash that you need, in the shortest possible time, when you apply for a title loan, so you can address your emergency money needs,
 Understanding Car Title Loans in Gulfport
Car title loans, also known as auto title loans, title pawns, or pink slip loans, provide a  fast, and convenient way to access cash by using your vehicle equity as collateral. These loans are especially good for individuals with less-than-perfect credit, as they are secured by your vehicle title  rather than relying on your credit score. When you apply for an online car title loan, you can receive the cash that you need within 24 hours, without any of the hassle of traditional loan approval processes.
 Qualifying for a Title Loan in Gulfport MS
Qualifying for a car title loan in Mississippi is straightforward, and there are a few key requirements to consider:
Vehicle Ownership: You must own your vehicle outright and have a clear title in your name.
Vehicle Value: The loan amount you qualify for is determined by the wholesale value of your vehicle. Factors such as make, model, year, mileage, and condition will be taken into account.
Identification and Residency: Drivers license and proof of residency will be required to verify your identity and address.
Proof of Income: While some lenders may require proof of income, others may not. Be prepared to provide documentation such as pay stubs, bank statements, or other sources of income verification if needed.
 Gulfport Title Loan Refinancing
Title loan refinancing is an option available to people in Gulfport who already have an auto title loan and want to get lower monthly payments. Refinancing allows you to replace your existing auto title loan with a new one that offers better terms, such as lower interest rates or extended repayment periods. This can help you reduce your monthly payments and get you into a better title loan.
 Tips for Auto Title Loans in Gulfport
When considering an auto title loan in Gulfport, keep the following tips will help you to have a smooth process:
Research and Compare Lenders: Take the time to research and compare different title lenders in Gulfport. Look for reputable lenders with good terms and competitive rates. Customer reviews and testimonials can help you to decide. With our large network we will do this for you, making sure that you will get the best title loan possible.
Borrow Responsibly: Only borrow the amount of money you need to avoid unnecessary debt. Assess your financial situation carefully and determine the right loan amount that fits with your needs and repayment capabilities.
Understand the Terms: Thoroughly read and understand all terms and conditions before signing any title loan agreement. Pay attention to interest rates, repayment schedules, fees, and potential penalties.
Have a Repayment Plan: Make a budget that incorporates your title loan repayment obligations. Having a clear plan in place will help you manage your title loan and avoid any default risks.
We are able to help you in multiple different cities in Mississippi, if you are searching for a car title loan in Meridian Mississippi, we can help you.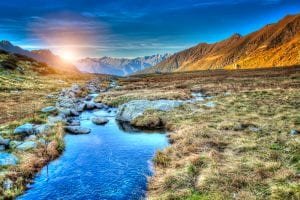 Applying for a Title Loan in Gulfport Mississippi
Applying for a title loan in Gulfport is a straightforward process, and all of our referral partners are all licensed with the state.
Gather Required Documents: Collect all documents, including your vehicle's title, drivers license, proof of residency, and any other requested documentation.
Complete the Application: Fill out the application form provided by the lender, ensuring all information is accurate and up to date.
Vehicle Inspection: The lender may require a physical inspection of your vehicle to assess its condition and determine its value. We can use photos of your vehicle to bypass the physical inspection.
Title Loan Approval: Once your application is reviewed and approved, you will receive the title loan funds. The entire process will take 24 hours.
Conclusion About Car Title loans Gulfport Mississippi
In Gulfport, Mississippi, TFC Title Loans is your trusted partner for car title loans. With our large network of referral title lenders, we can help you to get the most money at the lowest interest rates available. Since 1994, we have been dedicated to helping people in using the equity in their vehicles to get emergency money.  We are here to help you to get the most money with our title max loans, and we will also get you the most affordable monthly payments too. Contact us today, we can get your title loan process started.
Here is some more information about Gulfport Mississippi.
Frequently Asked Questions
Definitely yes, you have to own your vehicle to use it as collateral for a secured title loan.
The smallest amount of loan you can get for a pink slip loan can vary according to your vehicle value as well as monthly income. All this comes into consideration when qualifying for a pink slip title loan.
One benefit of this pink slip loan is its speed. You can apply for a car title loan today and get it in a few hours or in a day, even two. For detailed information, visit our FAQs page
It is too risky so we can't assure this even though we also don't provide this service but we do have some partners that will offer no insurance title loans. It will depend on your location, to see if they will do it.