How to Get A Car Title Loan With A Lien Holder?
Getting A Title Loan With A Lien
"What is a lien holder on a car title?" this question has been frequently asked by our customers as we repeatedly talk to them about placing a lien on their title to finish their title loan process.
A lot of people are in the dark about what Lien on a car title is but we will have to let you know every facet of what we do before you make your mind up to work with us as we believe that it is our responsibility to do so.
This article was brought to you by TFC Title Loans, we try to bring to you the most informative information. If you are interested in getting a title loan in your area, we are able to help you with our large referral network.
All of our referral partners are in compliance with the CFPB.
Can You Get A Title Loan With A Lien Holder?
If you need a title loan and you already have a lienholder, we can still help you as long as there is enough equity in your vehicle. Can you get a title loan with a lien holder? Yes, you can, and we can help you to get it.
If you have enough equity in your vehicle, we will be able to pay off the other title loan company, or other finance company, and get you one of our title loans.
Title Loan With Lien Holder
At TFC Title loans,  it is of importance to us that you should be able to understand how the process of car title loans works to enable you to make a knowledgeable decision that will be of benefit to your finances.
We place liens on customers' titles to use their vehicle as security or collateral for a financial loan. We can help you with a title loan with a lien on the title already, as long as you have enough equity.
Having been in existence in the title loan industry for over 25 years, we have built the knowledge and skills essential to making lending methods very easy and smooth.
2nd Lien Title Loan Online
We are not able to help you with a second lien title loan, as we have to be in the first position on the title, to secure our interest in the vehicle.
We are always ready to have a conversation with our clients, to start the process of helping them acquire the knowledge they need to start a title loan and become successful in it.
But if you still want to know more and be familiar with 2nd lien title loans online on car titles, you can continue to read further. You will get the kind of information you need to get your title loan.
Second Lien Title Loans
A lien is a legal claim someone (lender) has on somebody else's property as security over debt.
An auto lien for a car or motorcycle is the claim your lender has on your car that is, the individual or institution that gave you that car loan can legally repossess your car from you if you fail to repay the loan within the agreed time as stated in the loan contract.
A lienholder is an institution or an individual that has a lien or legal claim on someone else's property. This legal claim is created by a loan agreement that is secured by a property.
Car Title Loan With lien Holder
This loan amount may be equal to or surpass the market value of the particular property. In this case, a title lien is placed on your vehicle if you used your car as collateral for a personal loan or if you are still making payment on the purchase of your vehicle (auto financing).
For example, when you purchase a car or you own a car, the title of the car is in your name but when there is a lien on the title, the lender or financial institution that placed the lien has legal claims to the vehicle.
The reason for this is for the lender or the financial institution that is close to you to be able to use your vehicle as collateral for making sure that repayment is done on the title loan (auto loan or personal loan).
Can I Get A Title Loan With Lien?
We can help you if you need a title loan with a lienholder, if you have enough equity in it, we can refinance your title loan.
We can't do 2nd lien title loans, we have to be in the first position on the title.
So it is difficult to answer how to get a title loan with a lien on the title, but as long as you have the equity in it, we can help you, but we can't do second lien title loans.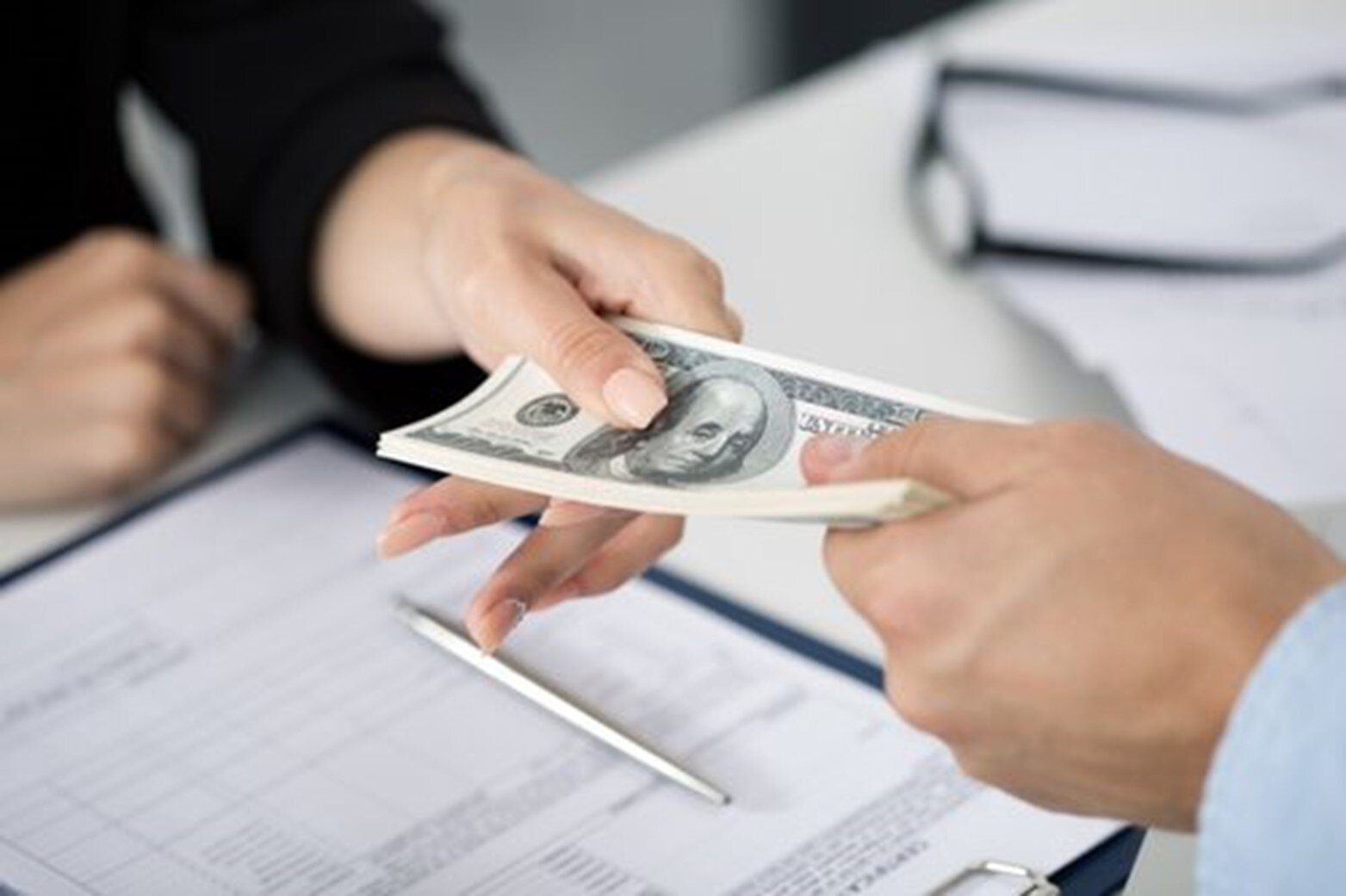 Can You Get A Title Loan With A Lien Holder?
It is more difficult to get a title loan when you already have a lienholder, but we can call the current lien holder, to see what the payoff is, and then see if we can become the new lien holder.
We the lender will keep the lien that has been placed on the vehicle until there is a complete payment of the personal loan or the car. This is done to avoid the risk of financial loss on the part of the lender or the financial institution.
Theoretically, if you borrow a loan from somebody to purchase a vehicle but the individual did not demand that the car is used as collateral, then that will not be said to be alien as he cannot repossess your vehicle if he did not have a lien on the car.
Such a loan that was given to you is simply a loan with no collateral with the equity, security, or lien.
Title Loans And Liens
Title loans can be the perfect solution to your urgent cash needs. But to be eligible to get this sort of loan, you will need to have a steady income and also a car title.
A title loan is a helpful way of getting emergency loans before paydays or sorting out an unexpected urgent bill.
Many people use title loans to make their lives better and achieve so many benefits like paying school fees, settling debts, paying a mortgage, starting a business, or expanding an existing business.
Title Loans With Liens
The good thing about title loans is that you only need to have enough equity in your vehicle to obtain this loan provided you have a steady source of income.
The terms for getting a car title loan slightly differ from one company to another and as such, careful measures should be taken to properly understand all the terms involved in your agreement before getting a title loan.
At TFC Title Loans, upon the completion of the application and approval process with TFC, there will be a call for a meeting, to discuss and conclude your loan terms.
Car Title Loans With Lien
The loan terms are always modified to exclusively suit the customer's life situation to make sure that they will be capable to make a repayment of the loan. That is when we will add our names to the title as the new lien holder.
After the agreement to the loan terms has been signed, we will place a lien on the customer's vehicle title.
This will make us become the official lienholders and we will then have ownership of your title until you completely repay your loan.
Lien Holder Title Loans
We only keep your car title in our possession but you can move about freely with your car after the repayment of your loan has been made.
The car title will be signed back to you or sent to your mail to indicate that the lien placed on your vehicle by us has been released. Upon the collection of your car title from us, it will be with no lien on it anymore.
Is It Possible To Get Liens On Two Different Vehicles?
There is a possibility of getting liens on two different vehicles. There have been times where members of a family get two title loans on their different vehicles at the same time.
But a lien has to be put in place to ensure that the members of the family don't default in making their monthly payments of the loans.
Purchasing A Vehicle With A Lien On It
It can be a complicated process when you want to purchase a vehicle but discover that there is a lien on it.
When a lien is still placed on a car title, it simply indicates that there is an unsettled loan on the car.
Purchasing a vehicle with a lien on the title will prevent you from transferring the title into your name, it will also prevent you from insuring the vehicle and you will not be eligible for approval for a loan to purchase the car.
Cars With Lien Holders
If you want to purchase a car on loan and there is a lien that is still placed on it, the lender won't be able to place their lien on the vehicle as collateral for that loan.
Also, if you want to purchase a car with a complete payment without a loan and there is still an unsettled lien on the vehicle, then there is every chance that the vehicle will be repossessed from you by the lender even though you are not responsible for such outstanding lien.
Ensure that existing or outstanding liens on a vehicle have been paid off before purchasing it.
Liens Places On Car Titles
If you feel the need to ask further questions concerning liens that are placed on car titles, kindly let us know by giving us a call at 844-242-3543.
We are always available to listen to your needs and assist you better. At TFC Title Loans, we are committed to ensuring that all of our customers get the best of service and provide us with questions they need so that we can give them the best answers.
If you have made up your mind to apply for a title loan with us, at TFC Title loans, then you can commence the process by going on to our secure webpage to fill out our online title loan application.
Need Cash Now? Get Approved In Minutes!