1
Apply Online or Call
Fill out a short inquiry form or call us at 1-844-242-3543 to send in your information.
2
Submit Your Documents
Provide a few basic documents so we can verify your personal data.
3
Get Your Cash!
Upon pre-approval, sign your contract and get your money!
GET YOUR MONEY NOW!
Apply now to get your cash!
Apply Now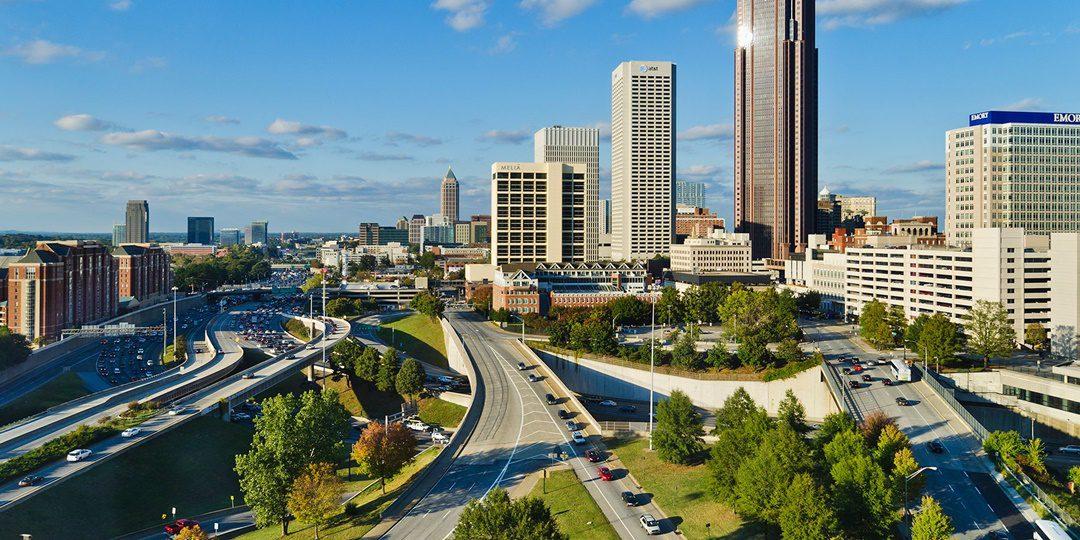 Quick Cash Title Loans Atlanta 
Are you facing a financial emergency? Are you in need of quick cash without the hassle of a traditional loan? Look no further than our car title loans Atlanta, your trusted source for fast and convenient financial solutions.
With our car title loans, you can get the cash you need within 24 hours, even if you have bad credit. Our  service is designed to meet your immediate financial needs.
Since 1994 we have been helping people to use the equity that they have in their vehicles, we have the largest network of lenders, we will show you how to get the right auto title loan in Atlanta Georgia today.
Finding The Right Title Loan in Atlanta
We will find you the right title loan lender in Atlanta that will give you the most money, with the lowest monthly payments, when you contact us, we will be your title loan broker.
With our network , we can help you no matter where you live in Georgia, we will get you the local title loan .
Turn to TFC Title Loans for quick and reliable financial assistance against your vehicle's title. Get approved today for title loans in Georgia today and unlock the cash you need, without the stress or hassle of traditional loans.
What Are Title Loans Atlanta?
Title loans in Atlanta, let you borrow money by using your vehicle as collateral. Unlike a traditional loan, an Atlanta title pawn offer a fast and simple solution for people who need cash right away.
With an Atlanta title loan, how much cash is determined by how much your car is worth, making it a great choice for those with bad credit.
We know that unexpected expenses can come up at any time. If you have to pay for medical bills, fix something in your home, or take care of other urgent money needs, our title loans can help you get the money you need without the worry and waiting that comes with banks and other traditional lenders.
Benefits of Title Loans Atlanta
If you are looking for a way to get some quick cash in Atlanta, GA, we are a great option. We understand that unexpected expenses can happen to anyone, and their online car title loans can help you out.
You can use your vehicle as collateral to borrow money. This means that even if you have bad credit, you can still get a car title pawn.
TFC Title Loans is all about making things easy for their customers, so you can expect a quick and hassle-free Atlanta title loan process with all credit types accepted:
Quick Approval: Unlike traditional loans that involve lengthy approval processes, our title loans offer quick approval, allowing you to access the funds you need within a short period.
Accessible Customer Service: Our dedicated customer service team is available to assist you throughout the entire loan process. Whether you have questions, need clarification, or require assistance, we are here to provide you with the support you need.
Flexible Repayment Options: We understand that everyone's financial situation is unique. That's why we offer flexible repayment options to ensure that you can repay your loan comfortably with competitive interest rates. Our representatives will work with you to create a repayment plan that fits your budget and financial goal with low-interest rates.
No Hidden Fees: At TFC Title Loans, we believe in transparency and honesty. We strive to provide you with a clear understanding of the terms and conditions of your loan, ensuring that there are no hidden fees or surprises along the way.
Keep Your Car: One of the significant advantages of title loans is that you get to keep driving your car while repaying the loan. We understand the importance of maintaining your daily routine, and our loan process allows you to do just that.
Contact TFC Title Loans Atlanta Today
If you are in need of fast and reliable financial assistance in Atlanta, we are here to help. Our title loans in Georgia provide you with the fast cash you need within 24 hours, regardless of your credit history. With our commitment to exceptional customer service and transparent loan terms, you can trust us to meet your immediate financial needs with ease.
Contact us today to speak with a representative near you. Do not let financial stress hold you back – get started with TFC Title Loans and experience the convenience and efficiency of our title loan services.
In need of quick financial assistance in Marietta, GA? We offer hassle-free title loans with no credit check required, providing a convenient solution for your immediate cash needs, apply now for a title loans Marietta GA.
All of our referral partners, comply with all local licensing and regulations, so you will know that you will be working with a trustworthy lender.