1
Apply Online or Call
Fill out a short inquiry form or call us at 1-844-242-3543 to send in your information.
2
Submit Your Documents
Provide a few basic documents so we can verify your personal data.
3
Get Your Cash!
Upon pre-approval, sign your contract and get your money!
GET YOUR MONEY NOW!
Apply now to get your cash!
Apply Now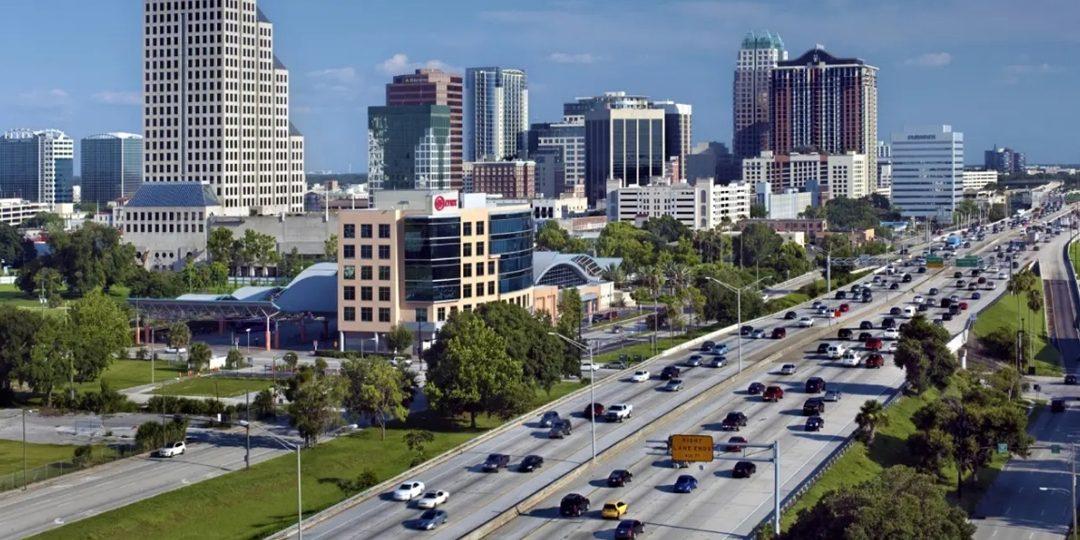 Quick Cash Title Loans in Orlando
Do you urgently require money and are uncertain about where to seek help? Traditional banks, may not be the best option because of lengthy approval processes and strict credit score requirements. Fortunately, there is an alternative, car title loans in Orlando Florida for unexpected expenses.
These Florida title loans provide a quick and convenient way to access the money you need, regardless of your credit history. In this comprehensive guide, we will explore the ins and outs of title loans in Orlando, including how they work, the benefits they offer, and how to get approved for a short term personal loan.
With our large network of lenders, we are able to find you the lender who is offering the most money, and at the lowest rate.
Since 1994 we have been helping people to use their equity to get the money that they need, we will find you the right car title loan in Orlando Florida.
Looking for quick cash in Miami? Get the funds you need with our hassle-free title loans in Miami. Apply now and unlock the equity in your vehicle today!
Understanding Car Title Loans Orlando Florida
Auto title loans Orlando FL, are a type of secured loan where the borrower uses their vehicle's title as collateral.
The loan amount is determined by the value of the vehicle rather than the borrower's credit score. This makes Orlando title loans an accessible option for individuals facing financial difficulties or those with less-than-perfect credit.
The Benefits of Car Title Loans in Orlando
Unlike traditional bank loans that can take weeks to process, online car title loans offer a streamlined approval process. With title loan providers, you can get approved in as little as 30 minutes or less, allowing you to access the cash you need right away.
One of the most significant advantages of an auto title loan in Orlando is that they do not require a credit check. This means that even if you have a poor credit score or a bad credit score, you can still be eligible for auto equity loans. Lenders focus on the value of your vehicle rather than your credit history, making it a viable option for individuals with bad credit or no credit history to get a loan approval.
Not all lenders offer these, but there are some options.
One common concern with collateral-based loans is the fear of losing your vehicle. However, with car title loans in Orlando, you can keep driving your car while repaying the personal loans. The lender simply holds onto the title as security until the loan is fully paid off.
Flexible Repayment Options
Car title loans in FL typically offer flexible repayment options and low interest rates. Whether you prefer to make monthly payments or pay off the loan in a lump sum, you can find a loan term that suits your financial situation. It's important to discuss the available options with your lender to ensure you choose the repayment plan that works best for you.
How to Get Approved for Car Title Loans in Orlando
To get approved during the car title loan process there are very important steps you need to take. Here are the key steps to follow:
Research and Choose a Reputable Lender
Start by researching reputable title loan lenders in Orlando. Look for reviews, ratings, and testimonials to ensure you select a lender with a solid reputation for customer service and fair practices. TFC Title Loans, for example, has been providing car title loans in Orlando since 1994 and is known for its reliable and transparent service.
Gather the Necessary Documents
To apply for fast title loans in Orlando, you will need to provide certain documents. These typically include:
Your vehicle's title, which should be in your name
Proof of income or employment
Proof of residence, such as a utility bill or lease agreement
Make sure to have these documents ready before visiting the lender's office or applying online.
Complete the Application Process
Once you have chosen a lender and gathered the necessary documents, you can begin the application process. This can usually be done online or in person at the lender's location.
Provide the required information accurately and honestly to expedite the approval process such like proof of income using your bank statements.
Get Your Loan Approved and Receive the Cash
Once your application is submitted, the lender will assess the value of your vehicle and determine the loan amount you qualify for.
If approved, you will receive the loan amount in cash or via direct deposit, depending on the lender's policies with same-day funding into your bank account. With TFC Title Loans, you can receive your cash in as little as 24 hours.
Conclusion About Title Loans in Orlando
Car title loans in Orlando offer a convenient and accessible option for individuals in need of quick cash. With a straightforward approval process, no credit checks even if you have a low credit score with the credit bureaus, and the ability to keep your vehicle, these loans can provide the financial support you need during challenging times.
By approaching borrowing responsibly and choosing a reputable lender, you can take advantage of the benefits of car title loans while ensuring a smooth repayment process. If you find yourself in need of immediate cash in Orlando, consider exploring the option of car title loans.
Contact us today, with our large network of lenders, we will find you the lender who is offering the best terms, with the lowest interest rates.
Unlock the equity in your vehicle today with hassle-free title loans in Tampa! Apply now and get quick cash when you need it most.