1
Apply Online or Call
Fill out a short inquiry form or call us at 1-844-242-3543 to send in your information.
2
Submit Your Documents
Provide a few basic documents so we can verify your personal data.
3
Get Your Cash!
Upon pre-approval, sign your contract and get your money!
GET YOUR MONEY NOW!
Apply now to get your cash!
Apply Now
Quick Cash Title Loans in Kissimmee
When unexpected financial needs arise, car title loans Kissimmee can provide a reliable solution to access the cash you need. In this comprehensive guide, providing you with valuable information and practical tips to get car title loans. As a trusted lender/broker, TFC Title Loans has been helping individuals leverage the equity in their vehicles since 1994. With our extensive network of referral lenders and nationwide coverage, we are committed to offering the best options for car title loans in Kissimmee.
 Understanding Online Title Loans in Kissimmee
Online title loans are a type of secured loan that allows you to use your vehicle's equity as collateral. Unlike traditional loans use credit scores, car title loans focus primarily on the wholesale value of your vehicle and your ability to repay the loan. This means that even if you have less-than-perfect credit, you may still be eligible for a car title loan.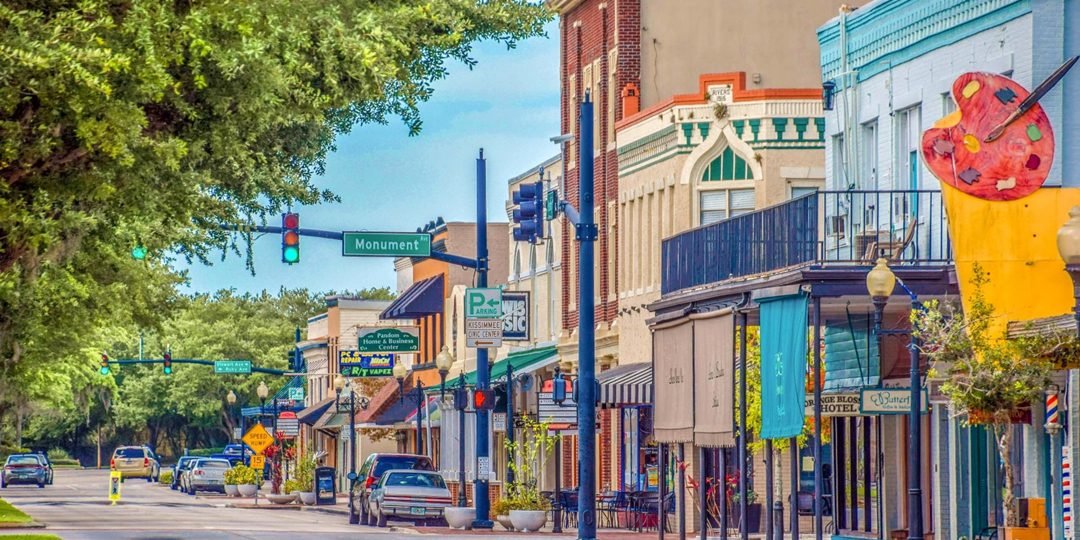 The Benefits of  Kissimmee Title Loans
Streamlined Application Process: At TFC Title Loans, we understand that time is important when you need fast cash. Our application process is designed to be simple and straightforward. By providing the required documentation, such as your vehicle's title, identification, and proof of income, you can start the auto equity loan process. We aim to minimize paperwork and ensure a hassle-free experience.
Title Loan Refinancing: If you already have a car title loan with a different company, TFC Title Loans offers refinancing options that can potentially save you money. Refinancing allows you to renegotiate the terms of your loan, such as securing a lower interest rate or extending the repayment period. Our experienced team is here to explore refinancing title loans options that align with your financial goals, helping you find more favorable terms.
Finding the Right Title Loan for You: With our vast network of referral lenders, we have the resources and connections to help you find the ideal title loan in Florida. We understand that each borrower's situation is unique, and we work diligently to match you with lenders offering competitive interest rates, flexible repayment terms, and exceptional customer service. Our goal is to ensure that you find the right loan that suits your specific needs.
Maximize Your Loan Amount: We are committed to helping you access the maximum Kissimmee title loan amount based on the equity in your vehicle. By considering factors such as your vehicle's market value, make, model, year, mileage, and condition, we strive to offer you the most competitive loan amount available. This way, you can secure the funds you need while still retaining ownership of your vehicle. We can also help you to get the right car title loan in Jacksonville Florida.
Lowest Interest Rates for Financial Ease: We understand the importance of affordability when it comes to vehicle title loans. That's why we work securing the lowest interest rates for our customers. Through negotiations with our referral lenders, we aim to provide you with the most favorable terms, ensuring that the cost of borrowing remains reasonable and manageable.
H2: What Sets TFC Title Loans Apart
Nationwide Coverage: No matter where you are in Kissimmee or its surrounding areas, TFC Title Loans has you covered. Our neighborhood title loan services extend nationwide, ensuring that individuals from various locations can access the financial assistance they need.
Trusted Experience: With over 25 years of industry experience, TFC Title Loans is a name you can trust. Our knowledgeable team is dedicated to providing exceptional customer service and ensuring a smooth and transparent borrowing experience. All of the title loan companies that we work with are licensed by the state.
Conclusion: Choose TFC Title Loans for Your Car Title Loan in Kissimmee
When you're in need of quick cash, our car title loans in Kissimmee offer a reliable solution. TFC Title Loans is your trusted partner in navigating the car title loan process. Benefit from our extensive referral lender network, streamlined application process, and commitment to exceptional service.
Take the first step towards regaining financial stability. Contact TFC Title Loans today to explore your car title loan options and experience the convenience, reliability, and professionalism that we provide.
About Kissimmee Florida
Kissimmee is the largest city in Osceola County, Florida. The population of Kissimmee is about 60,000. Here is more information on Kissimmee Florida.
Frequently Asked Questions
Definitely yes, you have to own your vehicle to use it as collateral for a secured title loan.
The smallest amount of loan you can get for a pink slip loan can vary according to your vehicle value as well as monthly income. All this comes into consideration when qualifying for a pink slip title loan.
One benefit of this pink slip loan is its speed. You can apply for a car title loan today and get it in a few hours or in a day, even two. For detailed information, visit our FAQs page
It is too risky so we can't assure this even though we also don't provide this service but we do have some partners that will offer no insurance title loans. It will depend on your location, to see if they will do it.