1
Apply Online or Call
Fill out a short inquiry form or call us at 1-844-242-3543 to send in your information.
2
Submit Your Documents
Provide a few basic documents so we can verify your personal data.
3
Get Your Cash!
Upon pre-approval, sign your contract and get your money!
GET YOUR MONEY NOW!
Apply now to get your cash!
Apply Now
Fast Money Title Loans in Hialeah Florida
At TFC Title Loans, we understand that life can throw unexpected financial challenges your way. Whether you need quick cash for medical expenses, home repairs, or any other urgent situation, car title loans Hialeah can be a good solution. As a lender/broker with your best interests at heart, we present you with valuable insights into car title loans, auto title pawn, and title loan refinancing.
When you need some emergency money, we can get you the title loan lat you need, within 24 hours, our process is fast and easy.
 Car Title Loans Hialeah
At TFC Title Loans, we are more than just a financial service provider.  With years of experience, our team is well-equipped to guide you through the title loan process with care and expertise. Our commitment ensures you understand every step, making the process stress-free.
You can apply online for car title loan with us, or you can call us, and we can take your application over the phone.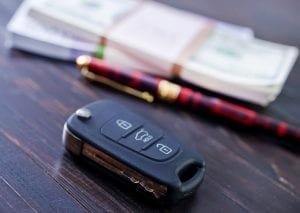 Vehicle Equity Loans in Hialeah Florida
Car title loans, also known as auto title pawn in Florida, allow you to use your vehicle's equity to access quick cash. Here is how you can get the most money and secure the lowest interest rates:
Evaluate Your Needs: Determine the amount you require and the repayment terms that fit with your financial situation.
Explore Our Large Network: Our extensive network of referral lenders provides you with multiple options. All of our referral partners are licensed with the state. Compare rates and terms to find the best fit.
Read Customer Reviews: Our satisfied borrowers in Hialeah, Florida, and beyond can give you valuable insights into their experiences.
 Nationwide Coverage For Title Loans
TFC Title Loans has been assisting borrowers across the nation since 1994, including residents of Hialeah, Florida. No matter where you are, our nationwide network allows us to serve you.
 Finding the Right Car Title Loan in Hialeah
Finding the right car title loan is essential for a smooth financial journey. We can also help you to get the car title loan in Fort Lauderdale Florida. Here are some tips to help you navigate the process:
Transparent Communication: Our team at TFC Title Loans focuses on transparent communication, ensuring you fully understand the terms and conditions.
Actionable Advice: We provide specific and actionable advice, empowering you to make well-informed decisions.
No Hidden Fees: With TFC Title Loans, you can trust that there are no hidden fees or surprises.
Conclusion About Car Title Loans Hialeah Florida
At TFC Title Loans, your financial emergency is our utmost priority. With us, we deliver information in a way that is easy to understand.
Choosing TFC Title Loans means:
Peace of Mind: With our transparent approach, you can embark on your financial journey with confidence.
Flexibility and Convenience: Car title loans provide quick cash when you need it most, without the hassles of traditional loans.
Empowerment: Unleash the potential of your vehicle's equity and regain control of your finances.
For more information visit our FAQ page. Obtain quick cash when you qualify for title loans in the city of Port St. Lucie today.
Contact us today, we will help you use the equity that you have in your vehicle, so you can get the speedy cash that you need today with our neighborhood title loans.
About Hialeah Florida
Hialeah is a city in Miami-Dade County, Florida. With a population of about  240,000, Hialeah is the sixth-largest city in Florida.
It is the principal city of the Miami metropolitan area, which was home to an estimated 6,500,000 people.
It is located west-northwest of Miami, and is the only place in the county, other than Homestead, Florida, to have its own street grid numbered separately from the rest of the county. If you would like to read some more about Hialeah, please click here.
Frequently Asked Questions
Definitely yes, you have to own your vehicle to use it as collateral for a secured title loan.
The smallest amount of loan you can get for a pink slip loan can vary according to your vehicle value as well as monthly income. All this comes into consideration when qualifying for a pink slip title loan.
One benefit of this pink slip loan is its speed. You can apply for a car title loan today and get it in a few hours or in a day, even two. For detailed information, visit our FAQs page
It is too risky so we can't assure this even though we also don't provide this service but we do have some partners that will offer no insurance title loans. It will depend on your location, to see if they will do it.