Can I Get A Title Loan Without A Pay Check Stub?
Can I get a title loan without a paycheck stub? Yes, we are here to help you to get the car title loan that you need, even if you do not have a paycheck stub.
Getting a car title loan without traditional employment is completely possible. Do not worry if you do not have a paystub, there are different options for you.
We can help you if you are on disability, you are on social security if you have a retirement fund, or if you are self-employed.
As long as you have some sort of income that can be verified we will be able to do a title loan no pay stub, and we will be able to help you.
No Pay Stub Car Title Loan
Getting your no-pay stub title loan money is easy with us, no matter where you are living, we will be able to help you to get the local title loan that you need.
All you will need to do is to fill out our application. It is a simple application, and it is free to do. We will need your vehicle information.
Your vehicle is the most important part of the process, you must have enough equity in your car, for us to help you.
We will need the following:
Year, make, and model of our car.
Drivers license.
Residence.
Income.
Copy of your title.
The auto money title loan application is easy to fill out, it will ask for some basic information, and once you have filled it out, we will start working on your application.
We will email you and we will call you, and discuss all of the details with you.
Getting a title loan without traditional proof of income is not difficult. We can get you approved for a no-income title loan, as we will need to see if you will be able to afford the monthly title loan payments.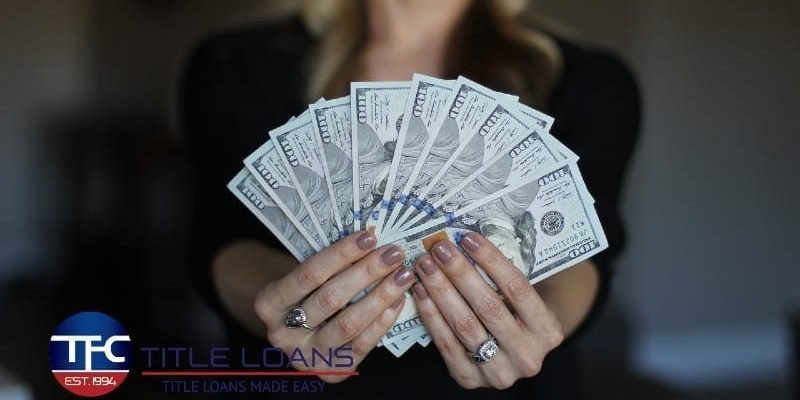 Title Loan No Pay Stub
Providing us with your proof of income will allow us to get you approved for the money that you need. As long as you have a monthly income, we can approve you for a title loan no pay stub.
Of cause having a traditional income is easier to get you approved, but we can help you with nontraditional income too.
TFC Title Loans has been helping people since 1994, we are the most established title loan company, and we have helped people get the money that they need.