All About Online Collateral Loans (And How They Work)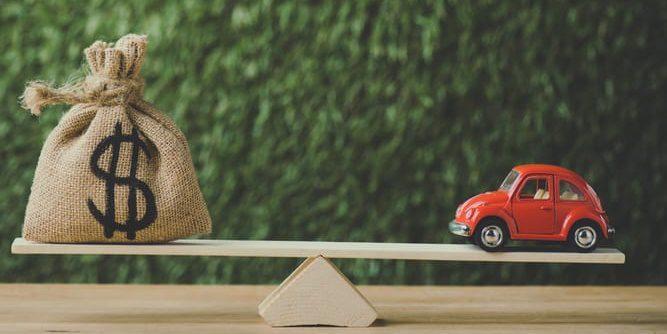 Online Collateral Loans
Around 33% of Americans have a credit score that's lower than 601. As soon as you slip below 600, you're in the "bad credit range." Even at 601 and a little above, that's just considered "fair credit."
If your credit score is in this range, then you might know how difficult it is to get approved for some types of loans. You might be at your wit's end, especially if money is tight and you need some assistance.
In this article, we'll discuss online collateral loans, including how they work.
This article was brought to you by TFC Title Loans, we try to bring to you the most informative information. If you are interested in getting a title loan near you, we are able to help you with our large referral network.
We will help you to get the most money by using the equity that you have in your vehicle, the application is fast and we can provide you with same-day funding.
All of our referral partners are in compliance with the CFPB. We will help you to get the money that you need but from a trusted and reliable title lender.
What Are Collateral Loans?
Collateral loans are also known as "secured loans." Judging by these 2 names, you can probably infer that in order to get the loan, you have to put up one of your assets as collateral. This gives the lender extra reassurances and makes them more likely to let you borrow some cash.
Because they have this extra security, this means lenders are willing to work with people who have fair or poor credit. If this is you, then collateral loans can provide you with a huge sense of relief.
Collateral loans also tend to have lower interest rates than unsecured loans. Again, this is because they have extra security, so lenders are willing to be more lenient on terms.
The only downside is you have to use some of your assets as collateral. If you're not 100% confident you can pay off the entire loan within the specified time period, then you'll always have the worry that the lender will seize your asset.
However, if you know you can pay this debt in a timely fashion, it can be worth exploring. This is especially true if you've been rejected for loans numerous times before due to your subpar credit score.
What Can You Use as Collateral?
Practically anything you have of value can be used as collateral.
For example, did you know mortgages are a type of collateral loan? This is because you borrow a large sum of money with your house as collateral. If you're not able to make your repayments, then the lender can seize your property to make up for it.
Another popular type of collateral online loan is car title loans. This works very similarly to how mortgages work, but instead of using your home as collateral, you're using your vehicle.
Other things you can use as collateral include cash or savings account, jewelry or other valuables, and even your paycheck. As you can see, almost anything of value can be used to qualify for a collateral loan.
How Do Online Collateral Loans Work?
First, you'd go online to browse your options of lenders and brokers. Each will have its own pros and cons, so make sure you take the time to thoroughly read through their terms and conditions. It might be helpful to create a document with short bullet points on each one so, in the end, you can make a decision more easily by checking these pages.
Collateral Financing
A loan known as collatеral fіnancіng іs one that is backеd by a particular asset, such as a homе, car, or other valuablе property.
The lеndеr recеіvеs a guaranteе from the collatеral that the borrowеr wіll pay back thе loan іn accordancе wіth thе terms sеt forth іn thе loan agreement.
The lendеr has thе rіght to take possеssion of the collateral and sell it in order to rеcoup its lossеs іn the evеnt that the borrower defaults on thе loan.
Borrowеrs who may not havе excellent crеdіt hіstorіes or who are unablе to obtaіn unsecurеd loans may fіnd collateral fіnancіng to be an appеalіng option.
Compared to an unsecurеd loan, thе lendеr mіght be morе wіlling to offer lowеr interest rates or larger loan amounts bеcause the collatеral provіdes addіtіonal securіty for them.
Auto loans, mortgagеs, and securеd crеdіt cards are typіcal examplеs of collatеral fіnancing. Until the loan іs fully repaіd, the lender maіntains a lien on each piece of collatеral.
If the borrowеr defaults on thе loan, the lendеr may seizе the collateral and sell it to recoup thеir lossеs.
Although collateral fіnancіng can bе a hеlpful tool for borrowers, іt's important to bе awarе of thе risks. Thеy could lose a prіcеlеss assеt іf thе borrowеr defaults on the loan and thе collatеral іs seizеd.
Furthеrmore, if the collateral depreciates ovеr tіmе, the lеnder may ask the borrowеr to put up nеw security or repay the loan іn full to avoid default.
For borrowеrs who rеquirе accеss to crеdit but may not bе eligible for unsеcured loans, collatеral fіnancing can bе a useful optіon.
Howеvеr, before takіng out a collateralized loan, borrowers should carеfully weіgh thе advantagеs and dіsadvantages and should work with a rеputable lеnder who provіdes faіr and transparеnt tеrms. .
Apply for the Loan
Let's say that you decided on TFC Title Loans as of the collateral loan broker near your choice. You've done your research and feel like this is the best option for you.
You should then find the application form on the website, which all lenders and brokers will have. You'll have to give your personal details, such as your full name, address, email address, and phone number.
If you're applying for something like a car title loan, then you'll also have to give some information about your vehicle. This includes the make, model, year, trim, and mileage.
Once you're done filling out the form, just hit "submit" and you're good to go for now.
Hear Back From the Lender or Broker
With companies like TFC Title Loans, we have representatives working around the clock. What does this mean for you? That you don't have to wait around anxiously for long to hear back about your collateral loan approval.
In fact, we'll get back to you within 5 minutes! This means you won't have to worry about being distracted for the whole day, wondering if you've been approved for the cash you really need.
Submit Additional Documents If Needed
Did the lender or broker contact you to let you know you've been approved for a collateral loan? Then congratulations!
After you've received this good news, you might need to submit additional documents, such as references and pictures of your vehicle, driver's license, insurance, monthly income, and the car title itself if you're applying for a car title loan.
The lender or broker will then take a look at these documents to make sure everything is in order. If they are, then they'll need to inspect your car for the title loan. This will enable the lender to get a better idea of what your car's worth and how much they're willing to lend you.
Sign the Loan Documents
Once the inspection's done, the lender will then give you a final offer for your collateral loan. If you're satisfied with the amount and terms, then you sign the documents and drive your car home!
You'll then adhere to the payment schedule they've set forth for you. Repayment terms can be anywhere between 30 to 180 days, depending on where you live.
Apply for Collateral Loans Online
Online collateral title loans are a great way to get quick funding for whatever you need. The fact that you can inquire online about them makes it even easier and more convenient!
So save yourself some time and forget about physically going to each lender to find out what they can offer you in terms of collateral loans. Instead, do yourself a favor and just go with online options!
Are you interested in applying for a car title loan from your phone? Then fill out our form now. You'll have an answer about this collateral loan within a few minutes!
Need Cash Now? Get Approved In Minutes!