1
Apply Online or Call
Fill out a short inquiry form or call us at 1-844-242-3543 to send in your information.
2
Submit Your Documents
Provide a few basic documents so we can verify your personal data.
3
Get Your Cash!
Upon pre-approval, sign your contract and get your money!
GET YOUR MONEY NOW!
Apply now to get your cash!
Apply Now
Quick Cash Title Loans in Tulsa Oklahoma
Life is full of unexpected turns, and when financial challenges happen, car title loans Tulsa can really be helpful.
Welcome to TFC Title Loans, a trusted lender/broker with a proven track record of helping people to use their vehicle's equity since 1994.
In this article, we will explore title loans Tulsa, providing specific advice to secure the right title loan, maximize your loan amount, and access the lowest interest rates available.
With our large network of lenders, we will be able to help you to get the right car title loans Tulsa  today, we will get you the most money, with the lowest monthly payments.
Understanding Title Loans Tulsa OK
Car title loans, also known as title pawns, are a secure financing option that allows you to use your vehicle's title as collateral.
There are pros and cons with auto title loans in Tulsa Oklahoma, so it is important to know what to expect.
Unlike traditional loans, where your credit score is a vital part of you approval, here it takes a back seat in this process.
The loan amount is determined by the wholesale value of your car. At TFC Title Loans, we understand that life can be unpredictable, which is why we offer title loans online without needing to have good credit.
Finding the Right Tulsa Title Loan
In Tulsa we have an extensive network of referral lenders ready to help you with your financial needs, we will make it easy for you to find a trustworthy Tulsa title loan provider.
We understand that every situation is different, and our expert team is dedicated to helping you find the perfect title loan in Oklahoma.
Whether you seek a flexible repayment plan or the best interest rates, we will help you to get the best car title loans Tulsa that you need.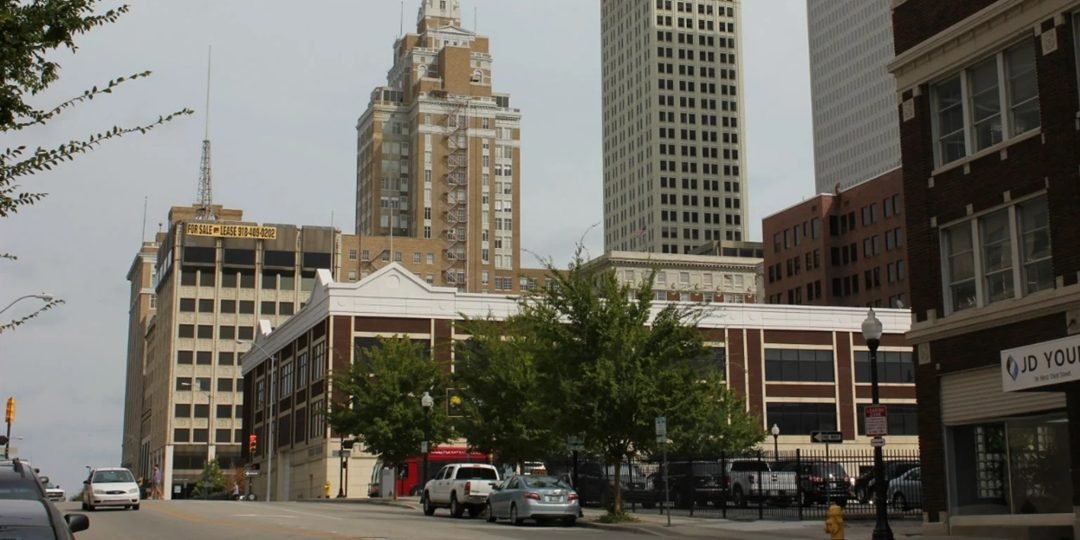 Most Money with Your Title Loan in Tulsa
Maximizing your loan amount is important to make the most of your vehicle's equity. By maintaining your car in good condition, you can impact its appraisal value and secure a higher title loan amount.
TFC Title Loans is here to help you with the process and ensure you receive the title max funds that you need, when applying for Tulsa auto title loans.
We are also able to help you to get a big rig title loan in Tulsa Oklahoma, we will use the equity that you have in your vehicle, so that you can get the money you need.
 Get the Lowest Rates in Tulsa
Interest rates can be challenging with title loans Tulsa Ok, but with TFC Title Loans, we will take care of you. Our commitment to you is to connect you with lenders offering the lowest interest rates available in Tulsa.
While your credit score may not  play a role, we believe in providing everyone with a fair opportunity to secure a Tulsa title loan with reasonable interest rates.
If you have equity in your motorcycle, we can get you the lowest rates on a motorcycle title loan in Tulsa Oklahoma.
Tulsa Title Loan Refinancing
If you find yourself  with unfavorable title loan terms, title loan refinancing can be your lifesaver. Refinancing your title loan allows you to secure better terms, lower interest rates, and have more affordable monthly payments.
When we refinance your title loans Tulsa, we will get you the monthly payments that you want, ones that are much more affordable.
Nationwide Coverage for Your Convenience
Your financial journey may not be limited to Oklahoma alone. At TFC Title Loans, we offer nationwide coverage, ensuring you can access our services from multiple states. Convenience is what we aim for, and we provide a seamless experience, no matter where you are.
All of the lenders that we work with have their consumer finance lenders license, so you know toy will be working with a trust worthy lender.
Why Choose Us For Title Loans Tulsa OK?
Choosing the right lender/broker is crucial for a successful title loans Tulsa experience. We are also able to help you to get an auto title loan in Oklahoma City.
Here's why TFC Title Loans stands out:
Experience and Expertise: With over 25 years of experience, we have honed our skills in navigating  car title loans.
Customer-Centric Approach: Our friendly team is here to assist you every step of the way.
Efficiency and Speed: We value your time, and our streamlined approval process ensures you receive the cash you need swiftly.
Flexibility to Suit Your Needs: Your financial journey is unique, and our flexible repayment plans respect your individual circumstances.
Conclusion About Car Title Loans Tulsa Oklahoma
When life's winds change direction, trust TFC Title Loans to be there to help you. Our car title loans in Tulsa, Oklahoma, offer swift access to cash, best interest rates, and nationwide coverage, all customized to your needs.
Do not let financial emergencies weigh you down. Take action now and get the vehicle equity loan today, with TFC Title Loans. We will answer all of your questions about getting your title loan in Tulsa Oklahoma. Reach out to us today and embark on a journey towards financial empowerment.
About Tulsa Oklahoma
Click here to know more about Tulsa Oklahoma. Tulsa is the second-largest city in Oklahoma with a population of about 400,000.
Frequently Asked Questions
Definitely yes, you have to own your vehicle to use it as collateral for a secured title loan.
The smallest amount of loan you can get for a pink slip loan can vary according to your vehicle value as well as monthly income. All this comes into consideration when qualifying for a pink slip title loan.
One benefit of this pink slip loan is its speed. You can apply for a car title loan today and get it in a few hours or in a day, even two. For detailed information, visit our FAQs page
It is too risky so we can't assure this even though we also don't provide this service but we do have some partners that will offer no insurance title loans. It will depend on your location, to see if they will do it.