1
Apply Online or Call
Fill out a short inquiry form or call us at 1-844-242-3543 to send in your information.
2
Submit Your Documents
Provide a few basic documents so we can verify your personal data.
3
Get Your Cash!
Upon pre-approval, sign your contract and get your money!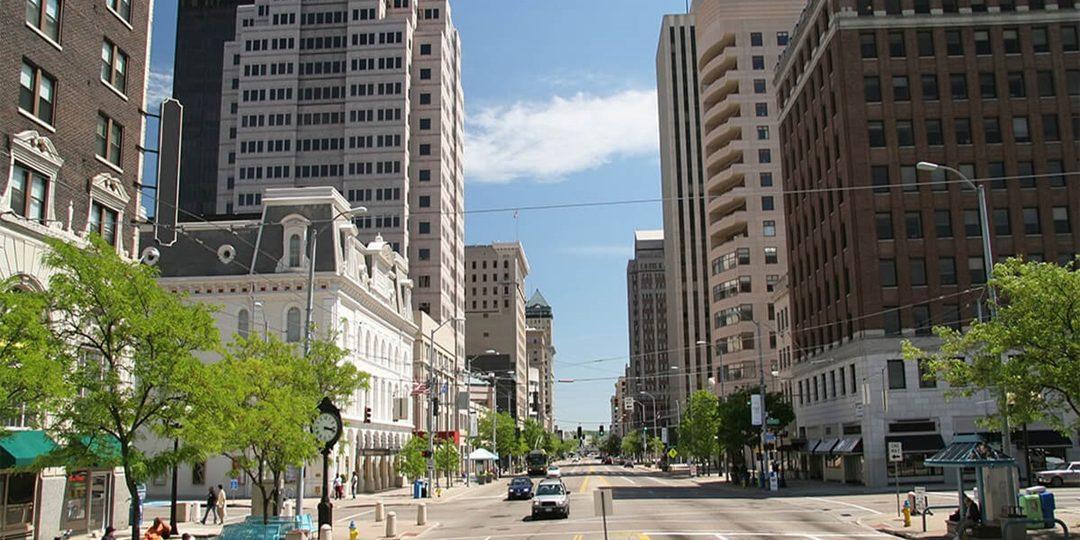 Running Short on funds can complicate things specifically when facing financially tough times, choosing car title loans Dayton ensures a fast cash transfer to your bank account.
The use of vehicle equity helps to decide the loan amount. In addition, this is the reason your credit history is not concerned with getting fast cash.
Title Loan Dayton, OH follows an easy process and accepts people of different financial backgrounds.
To get approval on your application request, you must be a resident of Ohio. Also, one must have a valid ID, income proof, insurance proof, and the latest vehicle images.
There is no need to worry about the credit ratings you have. Same-day title loans are secured loans and offer fast financial help to every person running out of funds.
Car Title Loans Dayton
Auto Equity Loans offer ample benefits not accessible with different loan options. Check out the benefits:
Quick Approval
Fast Cash Transfer
No consultation fees
No hidden charges
Bad Credit Acceptance
Continue to use the vehicle
The benefits offered are exceptional and ensure every client receives the highest client support. Our loan agents work hard and closely with the requirements of every client.
Since 1994 we have been helping people to get the auto title loan that they need. When traditional bank loans won't approve you because of your credit history, we will use your vehicle title to get you the loan proceeds.
Having a bad credit score will not stop you from qualifying for a car title loan. Traditional bank loans or credit unions will qualify you with your credit history, online title loans work your vehicle positive equity, and steady income.
Making getting fast cash Title Loan Dayton
We at TFC Title Loans understand the concerns of every person looking for quick financial help. There is no need to stress when facing tough times as applying for online title loans helps in getting instant funds.
Getting a title loan in Dayton Ohio is not easy, especially for those having bad credit. Even if they apply for traditional loans the result will be application rejection. Here is where you can consider title loans in Dayton, OH to overcome financial challenges.
With our easy online process, you can get approval on your loan request within the same day of applying. Our experienced loan agents are there to settle your queries without charging any consultation fees.
the approval process with your car's current equity helps qualified borrowers take care of their financial circumstances with quick cash loans.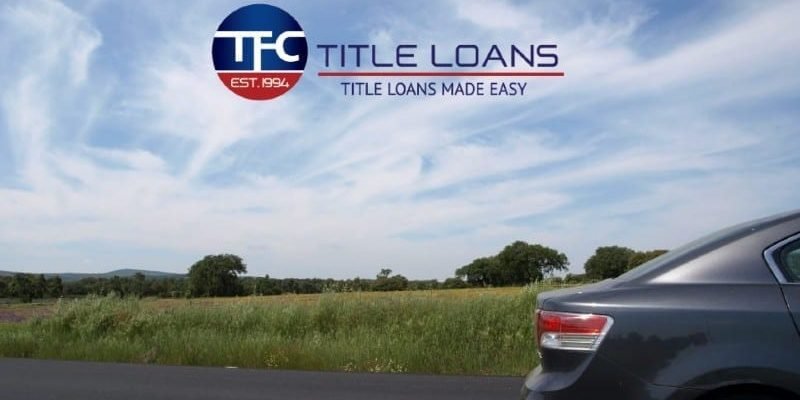 No Prepayment Penalties With Title Loans Dayton
To get title loans you need to provide a lien-free title that will work. Moreover, there is no need to worry about credit ratings as title loans Dayton are based on the vehicle's equity.
The payment plans are designed according to the client's requirements. In addition, once you repay the taken loan, the lien-free title is returned.
Which vehicles are eligible for title loans in Dayton?
Choosing commercial vehicle title loans in Ohio can be the perfect decision when running out of cash. Besides, there are different vehicles eligible to get instant funds. Check out the vehicles accepted for auto equity loans:
To get an instant online title loan, the requirement is to own a clear free title and the name mentioned of the person applying for title loans in Dayton OH. To get started with the title loan process, you must have the title in your name. If you have lost the title or looking for title replacement then visit the DMV to complete the process.
Documents to submit at the DMV:
License Plate Number
VIN Details
Residential Proof
Vehicle Details
Driving License
The process is easy to complete for the title replacement. Also, you will ask to pay legal fees. Auto Title Loans are the best financial option to get fast cash for your financial issues.
Get rid of the complications, lengthy documentation, and piles of paperwork followed by Traditional Loans. Besides, apply online and experience financial freedom within a few minutes.
Refinance Title Loan
If you already have an auto title loan, we can refinance it, we will get you lower interest rates, and lower monthly payments.
We will pay off your existing Ohio car title loans, and get you one that will have affordable monthly payments.
Title loans in Ohio can be expensive, so it is important to get one with the lowest interest rate. interest rate and monthly payments will vary from lender to lender.
Motorcycle Title Loan
If you own a motorcycle, we can help you to use the equity that you have in it, to get you an auto title loan on it.
Online title loans on motorcycles are the best way to use your vehicle title to get the money you need in your bank account.
Our online title loans will get you more money than any other company, even with bad credit, we can still get you the best terms.
Salvage Title Loan
If your vehicle has a salvage title, we are still able to help you to get the title loan in Ohio that you need.
Not all lenders will do a title loan on a salvage title, but we will get you the right lender for you. Salvage title loans will use your car title but the Ohio title loan will be about 40% lower than a regular title loan.
To qualify for them our loan agent can help you with a bad credit score, but your equity and your monthly income will get you approved. We can use your bank statements as proof of income.
The loan process for a title loan in Dayton will have no hidden fees, it will be better than a personal loan, and the title lender can fund you in one business day.
Commercial Vehicle Car Title Loan
If you have a commercial vehicle we can help you to get the online title loan that you need. Commercial vehicle title loans are a great way for individuals and small businesses to get emergency cash.
A title loan in Dayton on your commercial vehicle will get you a large cash advance. Title loans Ohio on commercial vehicles are not the easiest to get, as not all lenders will do them.
With our large network, we can get you the auto title loan on your commercial vehicle, the process is the same as getting any other title loans in Ohio.
Here is a list of all the commercial vehicles that we can help you to get your loans in Dayton Ohio:
Semi Trucks
Big Rigs
18 Wheelers
Box Trucks
Vans
Pickup Trucks
Flatbeds
Tow Trucks
RVs
Whatever your commercial vehicle is, we can get you title loans Ohio by using the equity that you have.
Steps to follow to get Title Loans in Dayton, OH
Start the process by filling out the application form presented on our website. The need is to provide the personal and vehicle details asked. Make sure to provide the documents asked to get approval on your title loan request.
Our loan agents will check the application and share the pre-approval title loan estimate. The title loan quote will tell you about the loan amount, loan duration, payment plans, and interest rates.
The credit check process is not rigid and people with bad credit receive the highest client support. In addition, you won't have to give away the vehicle instead the lien-free title will work as collateral.
Fast Approval Dayton Title Loans
The approval process can get an instant approval for people with poor credit histories. The loan terms will not be a financial burden, and the repayment process has competitive interest rates, so title loan borrowers can afford the monthly payments.
The loan officer will discuss your loan amount, and they will be no hidden fees or prepayment penalties.
A title loan in Dayton is better than payday loans, and personal loans, the lender can get you final approval in one business day.
The approval process with the title lender can help you with your average credit score, for your pink slip loans, and finding trustworthy lenders for your instant approval with your qualifying car is easy with us.
Once you get the required funds with car title loans in Ohio you are free to use the cash as per your preferences.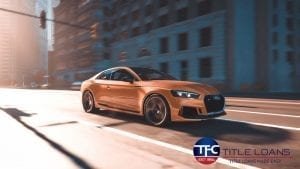 How to use car title loans in Dayton Ohio?
Getting Dayton title loans is the best financial option to get cash. In addition, you can use funds according to your requirements. Most of our clients use title loans for:
Clearing Pending Bills
Wiping out the outstanding debt
Making a Down payment on a new vehicle
Home Repairs
Vehicle Fix
Paying Late School fees
It will take only a few minutes to apply, so begin the process now. Fill out the application form and allow our loan agents to assist you in finding the best deal for your financial needs.
We are here to offer you the needed funds quickly that's the way title loans work with us.
Conclusions For Car Title Loans
TFC Title Loans understand the concerns of their valued clients and ensure they get the best client support. Whenever facing financial emergencies, choosing Ohio title loans will work best to get secure funds within the same day of applying.
Your title loan application even with bad credit will get you competitive interest rates, and our loan process for your vehicle title loans for Ohio residents are great financing options.
Contact us today, we will make sure with our network of lenders, we will get you the best auto title loans in Dayton Ohio for you, we will be your title loan broker.
Frequently Asked Questions
Definitely yes, you have to own your vehicle to use it as collateral for a secured title loan.
The smallest amount of loan you can get for a pink slip loan can vary according to your vehicle value as well as monthly income. All this comes into consideration when qualifying for a pink slip title loan.
One benefit of this pink slip loan is its speed. You can apply for a car title loan today and get it in a few hours or in a day, even two. For detailed information, visit our FAQs page
It is too risky so we can't assure this even though we also don't provide this service but we do have some partners that will offer no insurance title loans. It will depend on your location, to see if they will do it.