Cómo identificar el momento de solicitar un préstamo de título de automóvil
Son incontables las posibles situaciones en las cuales puedes encontrarte que te obligarían a acceder a un préstamo de título de automóvil. ¿Pero sabes el momento de solicitar un préstamo? Esto significa que has llegado al límite de tu situación financiera y deberás recurrir a un prestamista con el objetivo de conseguir dinero en efectivo de forma rápida y sencilla a cambio del título de tu auto, el cual deberás saber que debe ser de tu propiedad y estar en buen estado.
Tomar esta decisión puede convertirse en todo un desafío para muchas personas que no cuentan con la asesoría necearía para evaluar si realmente disponen de la capacidad económica de afrontar una responsabilidad de esta magnitud, es por esta razón que hacemos un análisis hipotético acerca de las situaciones que pueden presentarse antes de recurrir a este procedimiento, que aunque resulta ser bastante factible, puede convertirse en un verdadero dolor de cabeza si no lo manejas con responsabilidad y compromiso.
Se acaban las opciones
Es fácil llegar a la conclusión de que no existe otra salida más que utilizar el automóvil como medida para adquirir ese dinero que necesitas, pero existen múltiples opciones a las que puedes recurrir antes de optar por el préstamo por el título de tu coche. Puede que haya llegado la hora de pagar las cuentas y no tengas el dinero, tu principal opción sería conseguir el dinero prestado a través de un conocido o familiar, pero este procedimiento no le provee ningún tipo de respaldo al prestamista, ya que no hay una garantía para realizar los pagos.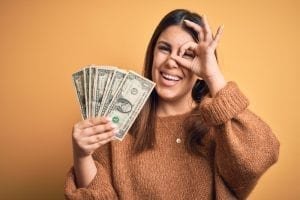 Tu principal medio de trasporte es el vehículo, pero debido a la situación económica en la que te encuentras, cubrir los gastos de mantenimiento ya se está haciendo cuesta arriba, es justo en este momento en el que comienzas a evaluar cuan prioritario es para ti conservar el vehículo.
Evaluando las ventajas y desventajas
Después de evaluar cuidadosamente cada una de las ventajas y desventajas de realizar este procedimiento llegara el momento de tomar la decisión final, pero es necesario que analices bien tu situación economía y el estado de tus finanzas, realizando una proyección de como estarías dispuesto a afrontar los pagos que demandara el prestamista y si el periodo de tiempo para pagar las cuotas es factible para ti.
Si bien es cierto que el proceso es muy sencillo, debes asegurarte de que cuentas con una fuente de ingresos estable que pueda dar respaldo a la operación, la mayoría de los prestamista suelen hacer caso omiso de tu situación crediticia con bancos u otras instituciones pero si hacen énfasis en cuales son los recursos con los que cuentas para poder encarar los pagos futuros.
Conocer el valor de tu auto es fundamental, en algunos mercados los autos se revalorizan, pero en otros se devalúan dramáticamente, es por esta razón que debes realizable la evaluación respectiva al auto antes de recurrir a un prestamista, así podrán acordar el monto justo para el préstamo.
Consulta las opciones y evalúa las condiciones
Cada prestamista tiene sus propias condiciones, es por esto que debes consultar varias opciones para poder tomar la mejor decisión. Los intereses pueden variar, el plazo para realizar los pagos y el monto que pagaran por tu vehículo. Si tomas la primera opción sin pensarlo es posible que te veas inmerso en una difícil situación de la cual no podrás salir, siempre consulta múltiples agencias de préstamo y plantéales tu situación, de seguro te ofrecerán la mejor propuesta.
Una de las transacciones más costosas si hablamos de tasas de interés es el préstamo por el título de un vehículo ya que muchos hacen caso omiso de los parámetros establecidos e imponen tasas muy elevadas que llevan al cliente a un callejón sin salida donde el único desenlace posible esta en perder definitivamente el auto. Pero esto no tiene por qué pasarte a ti, ya que hasta el momento hemos evaluado algunos de los escenarios posibles en los cuales puedes encontrarte durante este proceso de solicitar el préstamo.
La solución rápida
Una decisión como esta no puede tomarse a la ligera, puedes comprometer seriamente tu reputación si no consigues cumplir con los términos del contrato, es por esto que no debes dejarte llevar por las primeras ofertas. A pesar de que es una transacción rápida y definitivamente efectiva, donde prácticamente sales con el dinero en la mano el mismo día, resulta muy común que los propietarios se desentiendan de realizar los pagos e inevitablemente pierden el vehículo.
Aunque algunas compañías son muy flexibles a la hora de pautar las cuotas, no te confíes, asegúrate de realizar los pagos en la fecha acordada y establece una buena relación con el encargado, una buena comunicación puede asegurarte que en un caso hipotético de no tener el dinero, que el encargado se muestre comprensivo y replantee nuevos acuerdos con la intensión de facilitarte las cosas.
El mercado de prestamistas está saturado de ofertas y propuestas atractivas que fácilmente pueden captar tu atención, una situación económica ajustada puede encaminarte a la toma de decisiones importantes como adquirir un préstamo o crédito asegúrate de estar al tanto de las condiciones en que se llevara a cabo  el procedimiento.
All of our referral partners are in compliance with the CFPB. We will help you to get the money that you need but from a trusted and reliable title lender.