1
Apply Online or Call
Fill out a short inquiry form or call us at 1-844-242-3543 to send in your information.
2
Submit Your Documents
Provide a few basic documents so we can verify your personal data.
3
Get Your Cash!
Upon pre-approval, sign your contract and get your money!
GET YOUR MONEY NOW!
Apply now to get your cash!
Apply Now
Quick Cash Title Loans in Tampa



When you need fast-money car title loans, Tampa, Florida, is the solution for you. These loans allow you to use the value of your car to get the cash you need quickly once you fill out the loan application.
It does not matter if your credit score is low or if you do not have a traditional bank account; our auto equity loan offers a flexible and easy way to get the funds you need.
Keep reading to learn more about our FL title loans and how they can help you with your financial difficulties.
Getting Tampa Title Loans
With our extensive network of trusted brokers, we will take away all of the guesswork about finding a title loan in Tampa.
Since 1994, we have been helping people to use the equity that they have in their vehicles to get the money that they need.
Need quick cash in Orlando? Get the financial assistance you need with 
title loans in Orlando
. Apply now and take control of your finances today!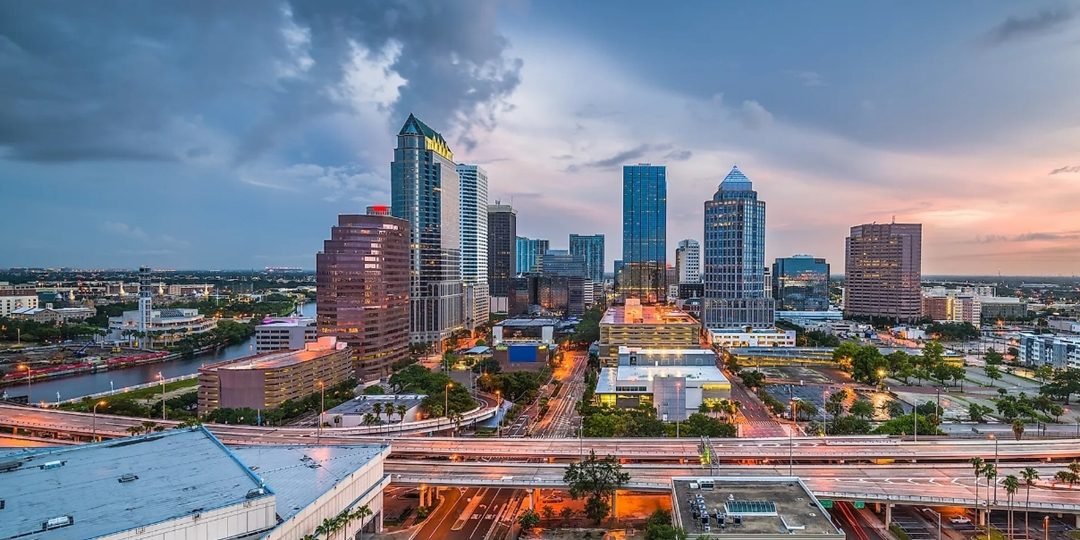 How Do Title Loans Tampa Work?
An auto title loan, also known as a car title loan in the state of Florida, is a type of loan that can be obtained by anyone who has enough equity in their vehicle.
These loans are unique, unlike payday loans, because they require the borrower to use their car title as collateral, promising to repay the loan amount.
TFC Title Loans understands that unexpected financial difficulties can arise, and they are committed to providing immediate assistance.
The online vehicle title loans process with us has been designed to be straightforward and hassle-free, ensuring that borrowers can access the funds they need promptly, without the complexities often associated with traditional loans.
Online Title Loans in Tampa, Florida
This means that you can receive the financial support you require without unnecessary paperwork or prolonged waiting periods.
Whether you are facing credit challenges or do not have a conventional bank account, TFC Title Loans offers a flexible and accessible solution.
Our team of professionals is dedicated to guiding you through the pink slip loan process, providing transparency and reliability at every step.
By choosing us, you can take control of your financial future and address your money concerns efficiently. Please apply online for your Tampa title loan; our process is fast and easy.
Applying for a Car Title Loan in Tampa
We want to help as many people as possible, so we have a low minimum loan amount. You do not need to have a perfect credit score or show proof of income like bank statements; as long as you own a car with a clear title, you might qualify for a title loan.
Unlocking the Benefits of Car Title Loans Tampa, FL
Quick Cash

 When you are facing a financial crisis, time is of the essence. With our auto title loans in Tampa, you can receive the funds you need within a short period, often on the same day of application. Our streamlined process ensures minimal waiting time, allowing you to take care of your financial obligations promptly, even if you have a bad credit score.

Flexible Repayment Options

 TFC Title Loans offers flexible repayment options tailored to your circumstances. We work with you to create a repayment plan that fits your budget and ensures a hassle-free loan experience.

No Prepayment Penalties

 Unlike traditional lenders, we don't impose prepayment penalties. If you are able to pay off your loan early, you are free to do so without any extra charges. We believe in empowering our customers to take control of their financial situation.

Retain Your Vehicle

We understand that your vehicle is an essential part of your daily life. With our car title loans, you can keep your vehicle and continue driving it as usual while repaying your loan. We only hold onto the title as collateral, not the physical vehicle.
Secure Your Title Loan in Tampa Today
We are committed to giving our customers a trustworthy and straightforward lending experience. Our experts are here to help you navigate the Tampa title loan process, address any concerns, and make sure you receive the financial support you require.
If you need fast money, keep financial difficulties like a low credit score from stopping you, use the value of your car to get a title loan from us.
 Our friendly team is ready to help you access the funds you need in a fast and convenient way, even if you need better credit.
Final Thoughts on Car Title Loans Tampa, Florida
When you are in a financial bind, TFC Title Loans can assist you in tapping into the value of your vehicle to get the money you need quickly.
Our Tampa title loans are designed to be flexible and easy to obtain, making them an excellent option for those with credit difficulties or no access to a regular bank account.
With our simple loan process, competitive interest rates, and flexible repayment choices, getting a title loan has always been challenging.
Contact us today; we are here for you, and with our extensive network of lenders, we will help you find the best title loan in Tampa for you.
Looking for quick cash in Jacksonville, FL? Take control of your finances with our hassle-free title loans in Jacksonville. Apply now and get the funds you need today!