1
Apply Online or Call
Fill out a short inquiry form or call us at 1-844-242-3543 to send in your information.
2
Submit Your Documents
Provide a few basic documents so we can verify your personal data.
3
Get Your Cash!
Upon pre-approval, sign your contract and get your money!
GET YOUR MONEY NOW!
Apply now to get your cash!
Apply Now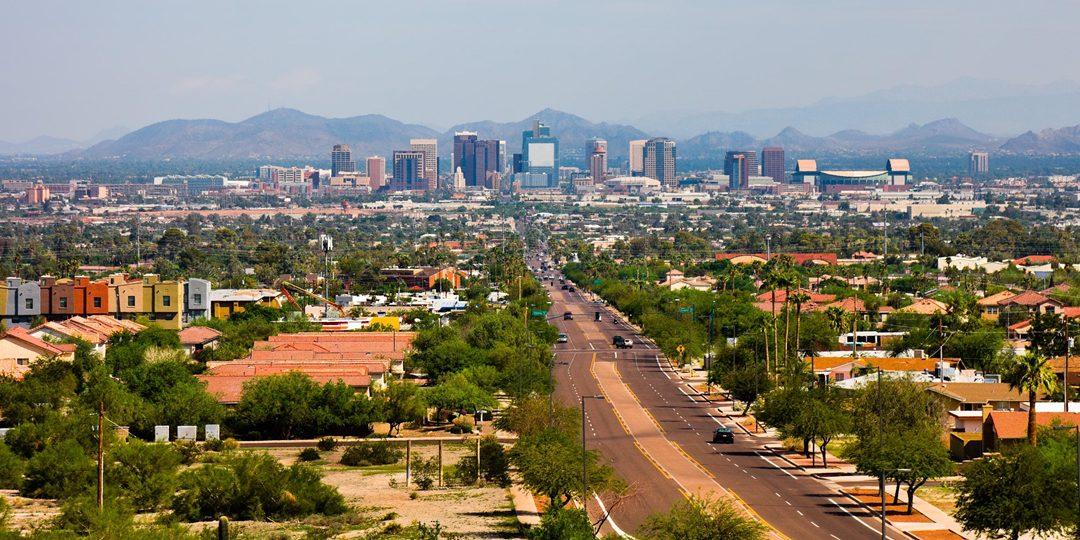 Quick Cash Title Loans in Phoenix Arizona
When unexpected financial emergencies arise, TFC Title Loans is here to help you navigate through financial challenges with car title loans in Phoenix.
In this guide, we will help you to get the right title loan in Phoenix, answering your questions and providing advice to help you make informed decisions.
As a trusted lender/broker with an extensive network of referral lenders, TFC Title Loans has been helping people in using their vehicle's equity to get fast money since 1994.
For registration loans in Phoenix, we can help you to get the fast cash that you need. Title loans and registration loans work the same way.
24-Hour Registration Loans Phoenix, Az
Our 24-hour registration loans in Phoenix, Arizona, can get you the money that you need, even if you already have a lien holder.
Registration loans in Phoenix can be used even if you already have a title loan. Our fast process gets you the money fast.
If you are searching for a " registration loan near me," we can help you; with our extensive network, we can get you the money, no matter where you are located.
 Understanding Car Title Loans in Phoenix, Arizona
Car title loans in Arizona, also known as auto title loans, title pawns, or pink slip loans, offer a fast way to get cash using the equity in your vehicle as collateral.
These loans are beneficial for individuals who need better credit, as they do not rely on your credit score to qualify.
With a car title loan, you can receive funds quickly without the hassle of lengthy approval processes.
Qualifying for a Title Loan in Phoenix, Arizona
Qualifying for an online title loan in Phoenix, Arizona, is relatively easy. Here are the key factors to consider:
Vehicle Ownership

You must be the sole owner of the vehicle and possess a clear title in your name.

Vehicle Value

The loan amount you qualify for depends on the wholesale value of your vehicle. Lenders assess factors such as make, model, year, mileage, and condition to determine its worth.

Identification and Residency

 You will need to provide a valid driver's license and proof of residency to verify your identity and address.

Proof of Income

While some lenders may require proof of income, others may not. Be prepared to provide documentation such as pay stubs, bank statements, or other sources of income verification if needed.
Phoenix Title Loan Refinancing: A Flexible Solution
If you currently have a title loan in Phoenix, Arizona and find yourself in a high interest title loan, with unfavorable terms, title loan refinancing is an option to get into a better title loan.
By refinancing your existing title loan, you can replace it with a new one that offers lower monthly payments, and lower interest. Refinancing can help you reduce your monthly payments and save money over time, providing you with greater financial flexibility.
 Tips for Title Loans in Phoenix, Arizona
When applying for a title loan in Phoenix, Arizona, keep the following tips in mind to make the process smoother:
Research Lenders

Take the time to research and compare lenders in Phoenix to find reputable ones with favorable terms and competitive rates, with our network we will provide you with that. Look for lenders with a proven track record and positive customer reviews.

Loan Amount

Only borrow what you need to avoid taking on unnecessary debt. Assess your financial situation and determine the loan amount that fits with your needs and repayment capabilities.

Read the Terms

 Before signing any title loan agreement, carefully read and understand all the terms and conditions. Pay attention to interest rates, repayment schedules, fees, and any potential penalties.

Budget and Repayment Plan

Create a budget that incorporates your loan repayment obligations. Having a clear repayment plan in place will help you manage your finances effectively and avoid any default risks.
 Applying for a Phoenix Title Loan
Applying for a Phoenix auto title loan is a straightforward process:
Gather Required Documents

Collect the necessary documents, including your vehicle's title, identification, proof of residency, and any other requested documentation.

Complete the Application

 Fill out the application form provided by the lender, ensuring all information is accurate and up to date.

Vehicle Inspection

The lender may require a physical inspection of your vehicle to assess its condition and determine its value. We can also do vehicle inspections with detailed photos for your convenience.

Loan Approval

Once your application is reviewed and approved, you will receive the funds. The entire process can typically be completed within 24 hours.
Conclusion About Car Title Loans Phoenix
When you are in need of fast cash in Phoenix, Arizona, we are the trusted lender/broker that you can trust to get you the right car title loans.
With our large network of referral lenders, we can help you access the most money at the lowest interest rates available. We can also help you to get an auto title loan in Glendale Arizona. 
Since 1994, we have been helping people to leverage the equity in their vehicles to meet their emergency financial needs.
Take action today and experience the benefits of choosing 
TFC Title Loans
 for your car title loan requirements in Phoenix, Arizona.
About Phoenix Arizona
Look here for some more information on Phoenix Arizona, with over  1,8 million people living there. It is also 5 the largest city in the United States, and the largest state capital by population. Phoenix is the center of the metropolitan area, also known as the Valley of the Sun.
Known for its year-round sun and warm temperatures, it anchors a sprawling, multi-city metropolitan area known as the Valley of the Sun. It's known for high-end spa resorts, Jack Nicklaus–designed golf courses, and vibrant nightclubs.
Other highlights include the Desert Botanical Garden, displaying cacti and numerous native plants.
Frequently Asked Questions
Definitely yes, you have to own your vehicle to use it as collateral for a secured title loan.
The smallest amount of loan you can get for a pink slip loan can vary according to your vehicle value as well as monthly income. All this comes into consideration when qualifying for a pink slip title loan.
One benefit of this pink slip loan is its speed. You can apply for a car title loan today and get it in a few hours or in a day, even two. For detailed information, visit our FAQs page
It is too risky so we can't assure this even though we also don't provide this service but we do have some partners that will offer no insurance title loans. It will depend on your location, to see if they will do it.