1
Apply Online or Call
Fill out a short inquiry form or call us at 1-844-242-3543 to send in your information.
2
Submit Your Documents
Provide a few basic documents so we can verify your personal data.
3
Get Your Cash!
Upon pre-approval, sign your contract and get your money!
Rapid Cash Car Title Loans Springfield Ohio
TFC Title Loans are one of Ohio's best car title loans Springfield providers. We provide all kinds of title loans to our customers whether a car title loan or a motorcycle title loan.
If you want some quick cash or fast money for some urgent purpose, you can directly come to TFC Title Loans to get it done. We provide same-day loans to our customers and deliver the amount within 24 hours tour customers through a cheque or a direct bank deposit.
We also provide title loans to people who have a bad credit score by just getting some paperwork done and a few documents submitted. The whole process of getting title loans is hassle-free and convenient. You can apply for a title loan directly through our website or else you can also visit our office in person.
When you need to get title loans in Springfield Ohio, we are here to take all of the guesswork out of getting it, you will not have to wonder if you got the best deal, because with us you will.
We have the largest referral network, so we will find you the right car title loan Springfield Ohio, with the monthly payments that will work for you.
Title Loans In Springfield Ohio
The amount of money that you can borrow from us totally depends upon the value of your vehicle or car.  But when it comes to TFC Title Loans we provide around 85% of your car's Kelly Blue Book wholesale value for your car, and we provide loans for 24-36 months.
Other companies mostly lend around $10,000 to the borrowers but the TFC Title Loans give quick online loans in Springfield up to $25,000. And unlike other companies, we accept all kinds of cars, any year or any model. Your total cost will depend upon the rate.
Can I Get Car Title Loans Springfield With No Proof Of Income?
We provide title loans to borrowers without taking any proof of income. We help the borrowers to use the equity of their vehicle to get quick cash and fast money through their vehicle. If you want to apply for a loan online without having any proof of income then you can simply contact us and we will help you get it done.
We have a network of referral partners all around the country, and due to this, we help our customers and borrowers to get their instant car title loans Springfield anywhere in the state.
Issues like social security, unemployment, worker's compensation, annuity, and alimony are some examples from which you can take title loans from us.
We are providing the best title loan services to our customers for 25 years, it is our priority to make sure that the whole loan process remains hassle-free and that you don't face any trouble while lending the money
We can help you get a short-term loan on your vehicle, no matter where you live. As long as title loans are legal in your state, we are here to provide the best title loan services.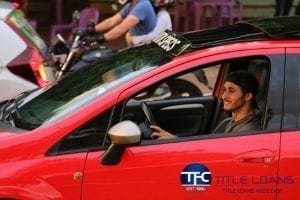 Can I Get Car Title Loans Springfield Without a Vehicle Inspection?
Most title-loan lenders require a vehicle inspection before they approve your application. But that is not the case in TFC Title Loans. We help borrowers to get car title loans Springfield without inspection. All you need to do is that you have to submit the photos and videos of your vehicle to our team.
The photos that you are sending must cover both the outside and inside photos of the vehicle. And we will also need you to send a picture of the odometer reading.
We will get you the car title loans Springfield Ohio with no vehicle inspection, we will save you time from having to visit a vehicle inspection station.
We will help you get your instant online title loan after we get to look at the images and videos that you have sent us. If the borrower wants to get title loans without a vehicle inspection then they have to do some alternative task and that is to submit a few documents for the title loan. And those documents are. 
Photos and videos of your car or any vehicle

General information about the vehicle.

The history of your vehicle

A legitimate car title containing the name of the bearer.

Proof of insurance

A valid government-issued identification document, like a driving license.

Proof of your residence.
If you follow all the alternative protocols then you can easily get your title loan with us. After the process is complete you will receive your money in your desired way.
FAQ.
Question 1) can I get a Title loan at TFC in 24 hours?
Answer) yes, you can get a title loan within 24 hours. TFC provides same-day loans to its borrowers.
Question 2) Can I get A title loan with a bad credit score?
Answer) yes, you can also get a title loan with a bad score. But you will need to submit the title of the car to us and some other required documents.
Question 3) how much money can we borrow from TFC title loans?
Answer) TFC title loans provide 85% of the car's value. And they offer up to $25000 depending upon your car.
Contact us today, we are here to help you to get the most money on the equity of your vehicle, we will get you the max title loan in Springfield Ohio.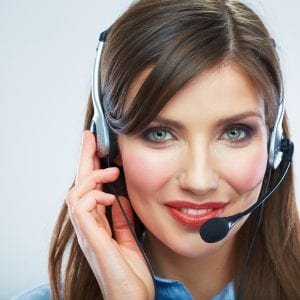 Frequently Asked Questions
Definitely yes, you have to own your vehicle to use it as collateral for a secured title loan.
The smallest amount of loan you can get for a pink slip loan can vary according to your vehicle value as well as monthly income. All this comes into consideration when qualifying for a pink slip title loan.
One benefit of this pink slip loan is its speed. You can apply for a car title loan today and get it in a few hours or in a day, even two. For detailed information, visit our FAQs page
It is too risky so we can't assure this even though we also don't provide this service but we do have some partners that will offer no insurance title loans. It will depend on your location, to see if they will do it.