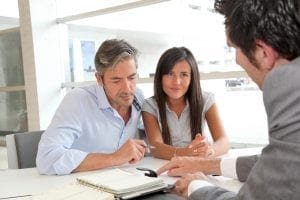 If you are financially struggling with your current title loan or have frustrations working with your current lender you can receive help to pay off your loan or even qualify without a job quicker. A title loan buyout might be a solution for those who are struggling to make their monthly payments and want to make revisions. We will pay off title loan contracts with other companies. We are the best company to pay off title loans. We will get you better terms and lower monthly payments.
An auto title loan buyout is a popular option that many consumers take advantage of when necessary. It's very common for a customer to think to themselves whether or not they've gotten the best car title loan from TFC deal, we will get you a title loan that is near to you.
What is a title loan buyout?
When a new lender pays the remaining balance on a borrower's current vehicle title loan and replaces it with a new vehicle title loan with a different rate or payment plan. A title loan buyout is the same thing as refinancing.
Remember, no two lenders are going to have the same policies, payment structures, or interest rates – which makes shopping around for a new lender somewhat difficult if you aren't educated and prepared. 
Applying for a Title Loan Buyout
We will tell you exactly what happens in a title loan buyout and why our customers decide to get one. We will also help you through the process of deciding whether you need one and how to go about getting it. If you don't currently have a title loan and hence don't need a buyout then feel free to get started with your very own title loan with TFC Title Loans by going to our homepage and filling out our convenient online title loans application.
Refinancing with TFC Title Loans
Struggling with your current loan? You could take advantage of our refinancing programs. By choosing to refinance with TFC Title Loans, you could receive better interest rates, a more affordable payment plan, and customer service representatives who are on your side. We take all the necessary steps to contact your current lender. In doing so, we're able to assist you with the buyout transition process easily and quickly.
Paying off the Remaining Balance on Your Current Loan
We do what we can pay off the remaining balance left on your current title loan. If we are successful in this buyout with your current lender, then we could give you more money than you were lent before and get you a better interest rate. We work with your unique financial situation and are more than happy to walk you through the title loan buyout process to the end. Our customer service staff is trained and educated in the title loan field! That's how we help you understand the question, "What is a title loan buyout?"
Read more about title loans from https://en.wikipedia.org/wiki/Title_loan.
Reasons to Refinance an Auto Title Loan
To receive additional funds

You might get a lower rate from another lender

Consumers may have experienced a bad time with their prior lender, and want to work with a new one.
To refinance with us, follow a few simple steps to make sure it's the best option for you:
Take a look at the terms and conditions of your current loan. See what refinancing terms your current lender set.

Give us a call to discuss your various options. We'll analyze how much more money we can give you. And, what interest rates we can apply to your refinanced loan.

We obtain the necessary documents from you or your lender and take care of the remaining balance left on your previous title loan.

Our staff will write up new terms for your refinanced title loan that will work perfectly for your unique situation

Finally, you will receive more money and better rates than what you had to begin with. It's that simple.
Still, Have Questions about "What is a Title Loan Buyout"?
At TFC Title Loans, we care about giving customers all the help they need which is why we have been working hard to expand our website to include numerous resource pages to answer all of your questions. Whether it's a question on what is a title loan buyout or how does a car title loan work, we're here to help!
We have been in the title loan business since 1994. TFC Title Loans has gained extensive knowledge of the industry over these years! We use this knowledge to perfect the lending process so we might get the best rates for our customers. Additionally, we are passionate about passing on that knowledge to our customers can make the most informed financial decisions possible.
Starting the Process for a Title Loan Buyout
If you have any unanswered questions about title loan buyouts, then feel free to give us a call right away at our toll-free number. We have customer service representatives standing by the phone right now ready to answer all of your questions. Feel like you would like to start the process for a car title loan buyout with TFC Title Loans?
Then we are delighted to hear it! All you need to do to get started is to fill out our online application on our homepage. Or, give us a call to apply over the phone! We're experts in the title loan world and have well over 25+ years of experience in giving people the auto title loans and finances needed!
What is a loan buyout?
A buyout is a type of business deal between lending companies. It's when loans that were given by one company are sold, sometimes at a discount, to new companies.
Can you get out of a title loan?
This doesn't solve the main problem (that you're short on cash), but it can stop the bleeding. A fixed-rate loan from a bank, credit union, or online lender is often less expensive than rolling your title loan over month after month. Ask TFC Title Loans what your best options are today.
What happens if you don't pay a title loan back?
If you can't pay off the loan in the typical 30‑day period, the lender may offer to "roll over" the loan into a new loan. But the roll over process always adds fees and interest to the amount you originally borrowed.