What Do You Need For A Title Loan In Alabama?
What Is Needed For A Car Title Loan In Alabama
You might be wondering what do you need for a title loan in Alabama. The most important qualifying factor is that you must have a vehicle that has enough equity in it because, without a qualifying vehicle, we will not be able to help you.
If you have a vehicle that has the equity requirement, then you will also need to be able to show that you will be able to make the monthly payments, so we will need to see your proof of income.
Without the proof of income, we will not be able to get you approved, because the last thing the lender wants to do is to give title loans in Alabama to people who can't afford to pay them back.
You must also have the title of your vehicle in your name, with no other lienholder on the title. With car title loans in Alabama, the vehicle title is used as the collateral on the loan.
Things You Will Need for Alabama Title Loans
The lender will add their name to the title as the new lien holder so that their interest in the vehicle is secure, so if you default on the title loan in Alabama, the lender will be able to sell the vehicle in the auction.
You will need to provide the lender with detailed photos of your vehicle, and all the sides of the car, and if there is any damage, the lender will ask for more detailed shots of the damage. The lender will also need a photo of the odometer reading.
You will need to provide your insurance for the vehicle, and the lender will be added to the policy as the loss payee, so just in case the vehicle gets into an accident, their equity will be covered by your insurance.
Personal references will also be required, full names, addresses, and phone numbers will be needed, and one of the references will need to be a family member.
This is how Alabama title loans work, the lender will make sure that you are providing them with all of the information, and they will make sure that you will be able to afford the monthly payments.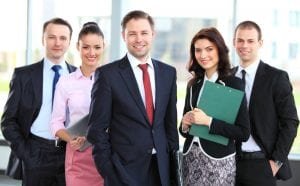 Requirements For Title Loans in Alabama
Here is the list of the requirements that you will need to qualify for an Alabama title loan:
The title will need to be in your name, if it is not in your neat you will need to transfer it into your name, it can take up to 30 days for you to receive the new title.
Monthly income is a deciding factor with it comes to the amount of money that you will get with your title loan.
For your vehicle inspection, all you will need to do is to submit some photos of your vehicle, we will need the interior, and the exterior, as well as the mileage on the vehicle.
For your proof of your residence, you will need to provide a current utility bill that is in your name, that goes to your home address.
Drivers license.
Automobile insurance.
Five personal references.
With these basic requirements, you will be able to know what you will need to get an online title loan in Alabama, so do not hesitate to contact us, we are here to help you to get the money that you need, with the equity that you have in your car.
Conclusion On What You Need To Qualify For Alabama Auto Title Loans
To qualify for Alabam auto title loans is not difficult as long as you have the equity value in your car, and the income to support the loan.
Supplying the lender with the basic requirements is not difficult, and should be easy for you to supply them. There are many different auto title loan locations in Alabama, and we can help you to select the right location for you.
Contact TFC Title Loans today, and let us help you to get the right Alabama title loan for you, one that will work with you, and not against you, call now or you can apply online.
Need Cash Now? Get Approved In Minutes!