What are Online Payday Loans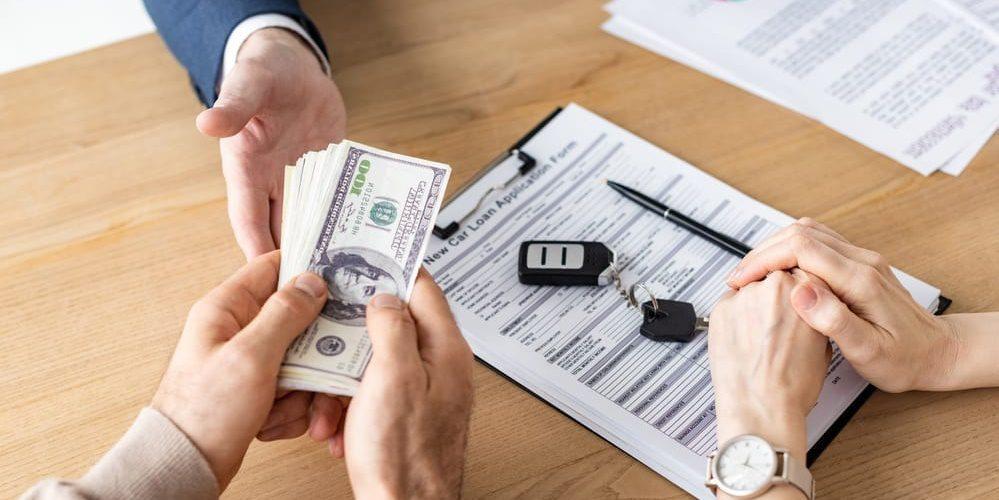 Online Payday Loans
An online payday loan is a short-term high-interest loan that is due on your next pay-cheque. It is also known as cash advance loans/check advance loans because people typically take them to sort emergency bills that come up before the payday.
Most online payday loans range from $100 to $1500. The amount one qualifies for depended entirely on their salary and credit history, until fraud cases and scamming complaints were noted to be on a steady increase. FTC intervened and put in place stringent rules to govern the lenders and protect the borrowers. Here's all you need to know about payday loans and how to get them online.
Standard Features of a Payday Loan
Unlike banks, credit unions, and other financial institutions, online payday loan lenders hardly ever take into account your ability to repay the loan or your credit score before giving you a loan.
Depending on where you get your loan, you can either get your money via check, direct deposit, or cash. For safety purposes, avoid giving out your private bank information and opt for cash or check.
Online payday loans are mostly for small amounts as, on average, lenders have a $500 limit. However, this loan limit differs from state to state.
When drafting a payday loan agreement, you will have to set up the exact date of repayment. Typically, the date will be exactly when you receive payment from elsewhere, be it your salary, social security, or pension.
Most lenders require you to repay the whole amount in one sitting as opposed to installments. However, some states permit the lender to renew the loan such that you only pay the interest but get a later repayment date for the credit itself.
As a precautionary measure, you will need to sign a post-dated check or issue authorization for the lender to withdraw the amount from your account directly. If you happen not to repay the loan on time, the lender withdraws the amount or cashes your check.
How Do You Get an Online Payday Loan?
In the past years, payday loan lenders had a physical office where you would go and sign the agreements as you get your money. However, most of them are now embracing the modern way of doing business online.
To get a loan, you need to provide payslips, identification documents, and a blank check. You then state the amount you would like to be given according to your credit history and salary, and the lender will decide whether to provide you with the loan or not.
Since online payday loans are notorious for their high-interest charges that range up to 500% in annual percentage yield (APR), they will set the repayment amount at $15 for every $100 or a similar arrangement. If you agree, you will decide on the repayment date and give the lender some security.
Most lenders will require you to set up a recurring payment (continuous payment authority) that is authorized to withdraw the money directly from your account when payday arrives. It can prove tricky if you don't have enough money to cover other bills. But the good news is, state laws allow you to cancel a CPA anytime.
Advantages of an Online Payday Loan
Online payday loans are gaining popularity fast, with more and more vendors joining the bandwagon. Their benefits include;
Very convenient
Convenience plays a significant role in the world we live in. Since you only need two documents to get the money wired to you within 72 hours, many people take the said loans for no other reason than convenience. The loans are ideal if you have an emergency, need to buy something urgently, or if your salary runs out before payday.
No credit score required
Unlike with banks, your credit score does not determine whether or not you qualify for a loan when dealing with online payday loan lenders. So long as you have viable employment, necessary documents, and a bank account, you are good to go.
No need for collateral security
When dealing with banks and credit unions, you risk losing your house or car if you delay payment. Luckily, with online payday loans, such collateral security is not required.
Rationalized borrowing
Since the amount you are allowed to borrow should be a small part of your salary, it's virtually impossible to acquire more than you can pay. So, in the long run, online loans rationalize the amount of debt you will accumulate.
Disadvantages of an Online Payday Loan
Like everything else, online payday loans have several negative aspects that may make you rethink the whole thing. Below are a few of the outstanding ones;
High-interest rates
Since payday loans have a short maturity period, the lenders ensure they set the interest rate very high to get similar returns as if the time was longer. Most of the time, the interest rate will be ten times what you could have paid in a bank if you needed more money. If you happen to defy payment, the interest rate can vary as much as double, forcing you to pay way more than is fiscally logical.
Can only sort minor issues
Payday loans have a meager loan limit. Therefore, you can only borrow a small amount of money per month. This setting makes it hard to use the funds for anything substantial such as investments or sorting out a big spending bill.
Less transparency
FTC continually arrests payday loan lenders as most of them do not play by the rules. That and the fact that there are not enough rules to protect the borrower means there is a high possibility of being scammed. Also, most lenders are hard to track. So if you fall prey to their schemes, chances of getting your money back are slim.
You need employment and a checking account
You need to provide proof of employment and an active checking account before you can get an online payday loan. This requirement is disadvantageous to individuals running businesses and those with a less formal employment arrangement.
Online Payday Loans
Online payday loans are short-term loans that are very convenient. This fact makes them addicted because every time you encounter a financial problem you know where to run to. However, due to the high-interest rates and high chances of fraud, one is advised to avoid online payday loans unless in cases of emergencies. So unless you are in a fixed position and are confident of the ability to repay the loan on time, opt for conventional loan sources.
This article was brought to you by TFC Title Loans, we try to bring to you the most informative information. If you are interested in getting a title loan, we are able to help you with our large referral network.
We will help you to get the most money by using the equity that you have in your vehicle, the application is fast and we can provide you with same-day funding.
All of our referral partners are in compliance with the CFPB. We will help you to get the money that you need but from a trusted and reliable title lender.
If you need fast internet title loans, give our team a call, and we will sort you out within minutes.
Related Articles:
Need Cash Now? Get Approved In Minutes!