The Best Fuel-Efficient Cars in America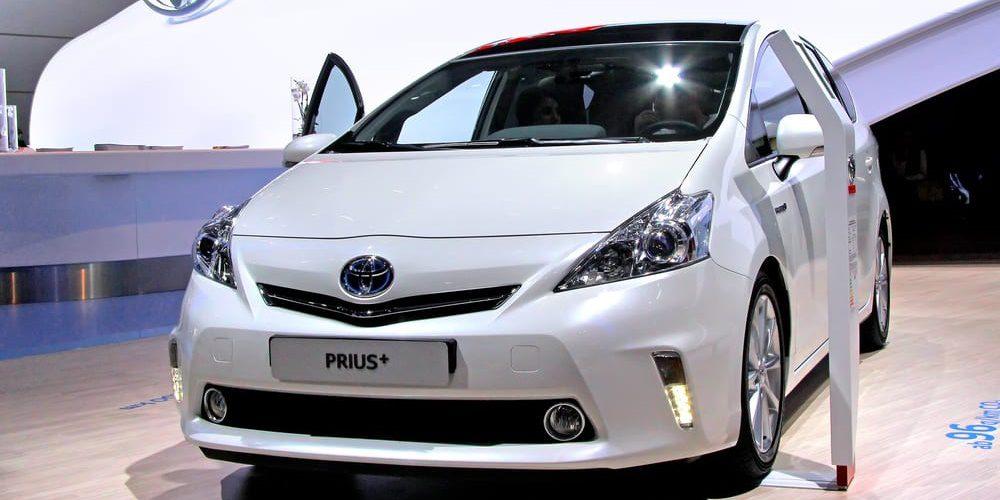 Cars That Are Fuel Efficient
The best fuel-efficient cars include electric and hybrid models that save drivers money and help reduce harmful emissions. As an example of the operating costs, for a car driven 12,000 miles a year, you could assume a fuel efficiency of 15 MPG. At $3.50 a gallon for gas, this equates to $2,800 a year to operate the car (12,000 miles divided by 15 MPG x $3.50 per gallon).
Manufacturers Price: $32,780
Cost per year to operate: $561
Federal and state subsidies can lower the price by around $7,500. With a low operating cost, the Nissan Leaf is an attractive option. However, 30 minutes of charging gets you just about 100 miles. If you have a short commute to work or mainly use your car to run errands, this could be a great option.
Manufacturers Price: $109,000
Cost per year to operate: $562
Saving on operating costs can take some of the shocks out of the high sticker price of the Tesla Roadster. This fuel-efficient sports car is made in America and has a sleek formidable look. The Roadster reaches up to 250 miles per hour and accelerates from zero to 100 mph in 4.2 seconds.
Chevy Volt
Manufacturers Price: $42,000 (discontinued)
Cost per year to operate: $600 to $1,600
Although this model was discontinued in 2018, it still has one of the lowest operating costs. Investing in a used Chevy Volt can help savvy drivers save money on the sales price while realizing high fuel efficiency. The Volt has an electric motor coupled with a fuel-efficient combustion engine. Check with a tax advisor on whether used models are eligible for federal and state subsidies.
Manufacturers Price: $24,525
Cost per year to operate: $888
The Prius is an affordable, sensible car. It has a slightly higher annual operating cost, but this hybrid delivers 50 MPG. The Prius has developed a reputation for dependability. Its consistent performance has made it a favorite among city dwellers. An electric color palette and futuristic body give extra flair to this well-established brand.
Manufacturers Price: $29,000
Cost per year to operate: $900
The low price point of this Lexus makes it a sought-after model. It averages around 42 MPG. If you're looking for a reliable late model previously owned vehicle, choose a Lexus CT 200h with a few years under its hood. Like others on the list, this is an eco-friendly vehicle in the luxury category. It's one of the most affordable models in the Lexus universe.
Manufacturers Price: $23,000
Cost per year to operate: $1,100
Honda Civic Hybrid makes a great choice due to its sticker price. This car averages 41 MPG while the gas-only Honda Civic sedan average is just 30 MPG. Consumer Reports regularly lists Honda vehicles in its top picks. These hardworking cars also retain their blue book value longer than many other vehicles. Honda is known for low maintenance costs, which is another perk for a reasonable price.
Manufacturers Price: $24,740 (2019 500X)
Cost per year to operate: $1,125
The Fiat 500 series achieves 40 MPG and has roots in Europe. It may not be the sexiest looking car, but it performs well and has a reasonable price point. Like many makes and models, the Fiat is widely available online for shoppers to peruse and even purchase.
Manufacturers Price: $22,900
Cost per year to operate: $1,100
The Honda Insight combines design and technology for a formidable offering in the 2021 model. This is one of the more affordable vehicles that offer low operating costs. Both the sticker price and fuel efficiency make this a smart choice, especially since it gets 41 MPG. The Honda Insight like its cousin the Civic Hybrid comes with the expectation of high resale value.
Manufacturers Price: $42,500
Cost per year to operate: $1,137
Lincoln is an icon of the American luxury vehicle. Its hybrid is called the MKZ and offers An American brand with a reliable hybrid model. The price is high due to the many additional features synonymous with the brand. It gets 39 MPG and turns heads when you're driving down the highway.
Manufacturers Price: $95,000
Cost per year to operate: $1,615
Audi continues working on its flagship hybrid, the 2020 Audi A8 PHEV. the company plans to offer fully electric vehicles once they are available but that could be a few years down the road. In the meantime, Audi drivers who love a VIP look and large sedans can enjoy this hybrid vehicle with class and style. This Audi plugin is feature-rich and lives up to the price tag for those with deep enough pockets.
Takeaway
Electric and hybrid vehicles are some of the best fuel-efficient vehicles on the roadway. Fully electric motors convert 75% of their energy directly to the wheels. This is highly efficient compared with conventional gas engines that convert 20% of their fuel to energy.
With electric vehicles, tailpipes become a thing of the past. Power plants generate electricity and they do release pollutants into the atmosphere. However, electric vehicles are also more efficient, meaning that they produce less pollution overall compared to their gas-powered predecessors.
Electricity is produced domestically, so these cars make us less dependent on countries that sell oil. Electric vehicles typically require less maintenance than those powered by gas engines. This is another source of savings that consumers often overlook when comparing price tags and the inconvenience of finding a place to plug in when the battery runs low.
TFC Title Loans is the most reliable lender bringing you the most afforded fully online title loans in town. Apply now to get started.
This article was brought to you by TFC Title Loans, we try to bring to you the most informative information. If you are interested in getting a title loan local to you, we are able to help you with our large referral network.
We will help you to get the most money by using the equity that you have in your vehicle, the application is fast and we can provide you with same-day funding.
All of our referral partners are in compliance with the CFPB. We will help you to get the money that you need but from a trusted and reliable title lender.
Related Articles:
Need Cash Now? Get Approved In Minutes!