The 7 Best Fuel-Efficient Cars for a Sustainable Future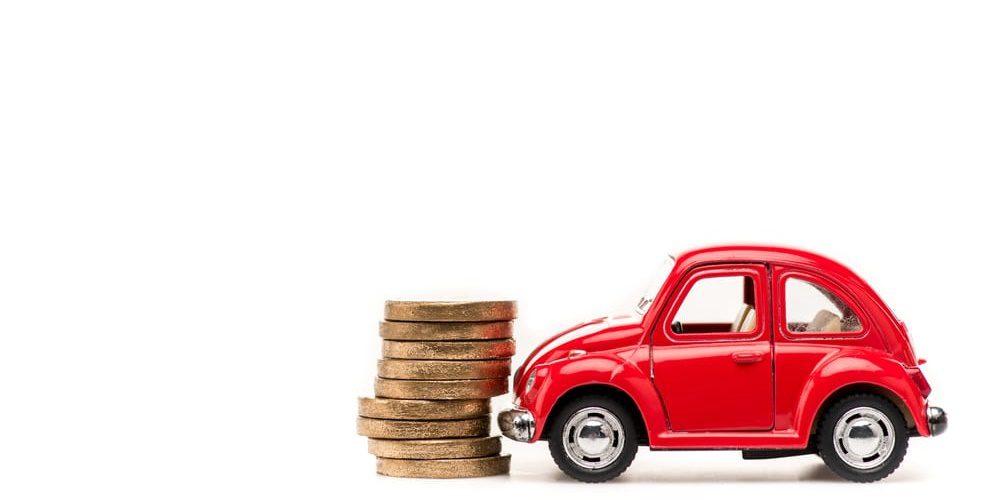 Fuel Efficient Cars
Climate change is a growing problem for humanity. According to the latest research, the world could have warmed by as much as 5 degrees centigrade by the end of this century. This could have grave effects on the planet and our whole species.
It's up to all of us to make a difference. One way we can do this is by driving more fuel-efficient cars. So which energy-efficient cars are worth buying in 2020?
In this guide, we're going to take a look at some of the best fuel-efficient cars that are on the market right now. Are you ready to learn more? Then keep reading!
1. Ford Fusion
For a mid-sized family car, the Ford Fusion is hard to beat. It gets around 42 mpg and comes with enough space for four adults. If you're a couple with children, you'll appreciate the acres of space in the front and back of the Fusion.
While it's not the fastest accelerator, it's got a solid top speed and is perfect for cruising on the highway.
There's plenty of tech too! As standard, the car comes with a wi-fi hotspot, a touchscreen entertainment system, Apple CarPlay and Android Auto, and a robust set of safety features.
If you're looking for something that's good for small families in urban areas, the Ford Fusion is a great choice for you and the environment.
2. Nissan Leaf
If you really want to cut your emissions and find the ultimate gas-saving cars, you need to look at electric vehicles (EVs). While they're still lagging behind their gasoline-powered cousins in the United States, in other countries like Norway, they're becoming a very popular choice.
The Nissan Leaf is one of the most popular EVs on the market and it's easy to see why. While it doesn't have an MPG figure for obvious reasons, it does have an MPG equivalent, known as the MPGE. The MPGE of the Nissan Leaf gives it the equivalent of 112 mpg, a very impressive figure by anyone's standards.
The Leaf features an impressive range of up to 226 miles, more than enough for most users. It also features some great tech such as lane assist technologies, intelligent cruise control, and ride control. It can even monitor your alertness and will suggest that you take a break if it detects a change in your steering patterns.
3. Honda Accord Hybrid
The Honda Accord has been a mainstay of the mid-sized family car market for decades and it continues to innovate. This hybrid sedan comes with an MPG of 48 and features lots of room for adults and children alike.
Its seats are incredibly comfortable while the ride is very smooth. While the electric motor can only drive this car short distances, it helps to boost its fuel efficiency and lessen its impact on the environment.
The car features the normal Honda reliability that you would expect and it's also reasonably quick to drive. It's not going to set any world records but it's fun without losing sight of its main selling point: efficiency. This car's got a very good safety rating too, so you can drive it with confidence.
Starting at just over $25K, the Accord is a well-priced, energy-efficient car.
4. Toyota Prius
The patriarch of the hybrid car movement, the Toyota Prius may not have the sportiest image but it's got incredible mileage and is a good drive. This car can get around 56 mpg which will have a noticeable impact on your fuel bills.
The Prius is also very roomy inside. What it may lack for in the "wow factor" it more than makes up for in reliability and safety.
There's a good amount of tech on tap too. This includes an infotainment system that is very easy to use while offering a lot of different features. Apple CarPlay, for instance, is now standard for the 2020 models.
There are myriad safety aids available too, including lane assist technology, adaptive cruise control, automatic emergency braking, and more. For those who want a safe, practical family car, the Toyota Prius would be an excellent purchase.
5. Tesla Model S
Do you want an electric car that's a little more exciting? The prestigious Tesla Model S is one of the best cars on the market right now, counting both electric and gasoline-driven cars.
The long-range model has an impressive mpg of 111 miles, with a range of 373 miles. When you drive, you'll be wrapped in luxury too: the seats are exceptionally roomy and comfortable, with more than enough room for adults to spread out.
The Model S comes with all the ingenious Tesla tech that you would expect, including:
Lane assistance
Side collision warning
Automatic emergency braking
Autopilot capabilities
A 17-inch touchscreen (that you can even use to watch Netflix)
Over-the-air updates
This is one of the most technologically-advanced cars around. We would recommend taking a look at a Tesla if you want a fast, efficient, and fun prestige car.
6. Subaru CrossTrek Hybrid
Are energy-efficient cars and off-road performance an oxymoron? Not anymore, thanks to vehicles lie the Subaru CrossTrek hybrid. Springing from the lineage of the Subaru Forester, the CrossTrek features great off-road performance as well as fantastic mileage.
While its interior isn't exactly luxurious, it's comfortable enough and is well-made. The car has a hybrid mpg figure of 90, which is fantastic for a truck. On its gasoline engine only, it gets a respectable 35.
Boasting plenty of standard features, this is one for people who live in rural areas but want to still help the environment by avoiding gas-guzzler trucks.
Buying Fuel-Efficient Cars
Buying fuel-efficient cars is a fantastic way to help the environment. If you're looking to get a title loan to help finance your purchase, we can help you. You could be approved within minutes!
If you've got any questions about our financing or other title loans services, please don't hesitate to get in contact with us.
This article was brought to you by TFC Title Loans, we try to bring to you the most informative information. If you are interested in getting a title loan local to you, we are able to help you with our large referral network.
We will help you to get the most money by using the equity that you have in your vehicle, the application is fast and we can provide you with same-day funding.
All of our referral partners are in compliance with the CFPB. We will help you to get the money that you need but from a trusted and reliable title lender.
Need Cash Now? Get Approved In Minutes!