Should You Go For Refinancing Title Loans?
There are times when life throws a wrench in your decided plans and it is always unexpected. Should you go for refinancing title loans when you have the option?
During such situations, you always consider getting a loan. No wonder, getting a Car Equity Loan is always good even if you have a bad credit score or you don't want to go for other loan options. But what if you are unable to repay your borrowed money? This can leave your car in a risky situation. 
However, with TFC Title Loans there is a piece of good news you can even refinance your title loan to prevent your car from being repossessed. This will leave you in a safe place and you can continue to focus on other things as well. 
Is it okay to refinance my title loan? 
Refinancing your title loan is equal to replacing the title loan debt with another one but to getting different terms. There is an option to refinance the existing title loans with the lender or you can find a new lender that can offer you better terms. 
Also, the process to refinance your existing title loan is similar to inquiring about a new one which involves three steps: 
Inquire about the title loan that you want to refinance

Complete the paperwork 

Sign the new contract for a title loan
After you complete the entire process of refinancing your title loan, you can start repaying for the new title loan and begin the added terms.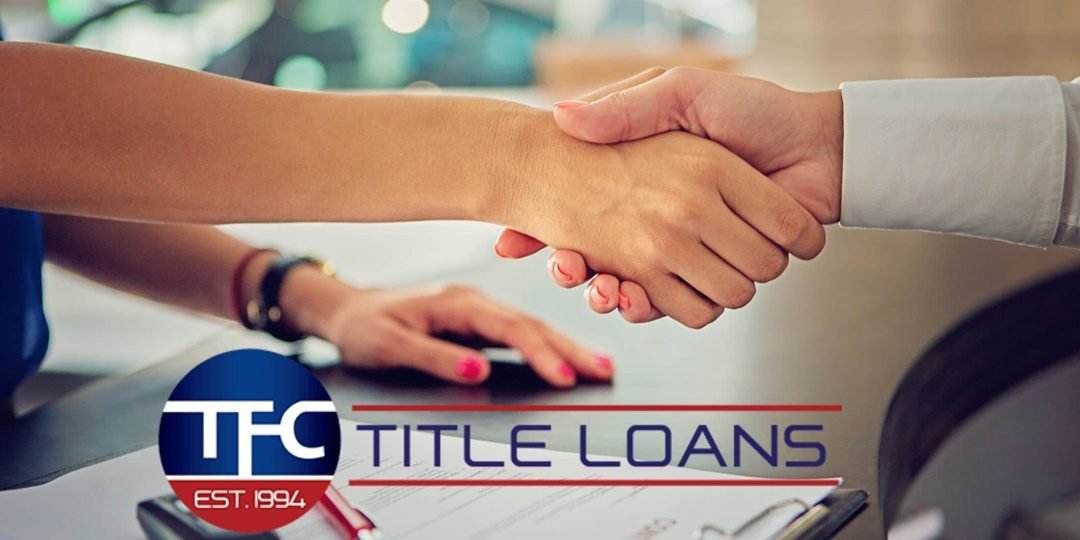 What is the average interest rate if you decide to refinance your title loan? 
The average interest rate on any title loan is higher than a traditional loan. Also, there are chances that the title loan providers or lenders can charge various other fees which are associated with the repaying of the loan which also includes the lien filing fee. Thus, if you are going through this process then it is better to have an open conversation with your lender. 
What documents are required to refinance the title loan? 
If you are deciding to refinance your car equity loan then here are some documents that you need: 
Title loan agreement – This is the most important thing which is required to refinance the title loan. It is required to offer original loan paperwork. The paperwork will offer details like the borrowed amount, the interest rate being paid, etc. 

Photo ID – You need to offer an original photo ID that is government issued. This includes a driver's license, state ID, passport, etc. 

Proof of residence – You also need to offer proof of the residence in which you are living currently. This is can be in the form of credit card statements, apartment leases, phone bills, etc. 

Proof of income – To refinance your car title loan

, you also need to provide your proof of income. This shows that you can repay the loan. You can submit tax returns, bank statements, pay stubs, etc. 
Conclusion
Refinancing a current online auto title loan can save you from various problems. You can even save your car from being repossessed. Thus, refinancing the title loan is always a great idea and a safe option.