Quick Cash: The Different Types of Fast Money Loans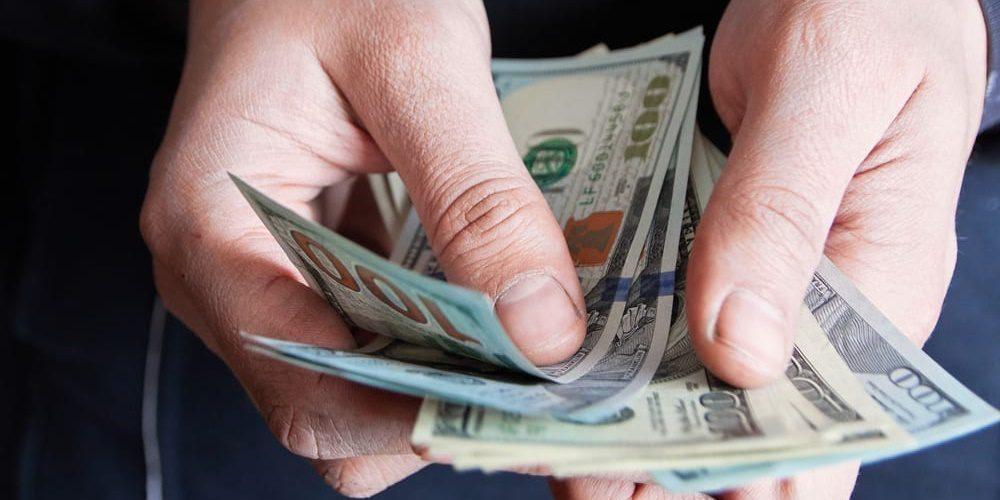 Fast Money Loans
The average American has around $40,000 in credit products, and many find they need more than that. In the current environment, this is true for more people. Emergencies and unexpected costs are almost never convenient, but they could leave you scrambling for cash.
Whether you just need a few dollars to make it through to payday or you need cash to fix your air conditioner stat, you want quick cash.
The good news is that there are plenty of different ways to access the cash you need. This guide to the different types of fast money loans will help you decide which one is right for you.
Personal Fast Money Loans
Most personal loans come from a bank, credit union, or online lender. You don't need to provide collateral. They also tend to have the lowest interest rates and the longest terms.
That usually makes them the most affordable loan option. The biggest drawback is that they aren't always the fastest type of loan because lenders will do a credit history check.
That also means the loan offer you get will depend on your credit score. If you have poor credit, you may not get a good interest rate. A lender may even deny you if you don't have a long enough history.
In some cases, though, lenders can still get you approved quickly. Some online lenders can even do same-day approvals.
The lengthy repayment term often makes personal loans one of the easiest loan options to manage. You may have up to five years. Your monthly payments may be quite low, even if you take a relatively large amount.
Consider Online and Peer-to-Peer Options
When applying for a personal loan, most people will still go to large financial institutions. This isn't always the best bet. Banks often turn down people, even if they have a decent credit history.
Online lenders and peer-to-peer lending platforms may be able to help.
Online lenders may use alternative criteria to assess you as a borrower. For example, they may use predictive analytics to assess the risk you won't pay. They may also take a look at your education and career path.
Peer-to-peer lending is a newer option. These platforms allow you to borrow from other individuals. The platform connects you with people willing to loan their cash, then handles all the logistics.
Payday and Payday Alternative Loans
Payday loans are one of the easiest types of loans to get. Most lenders look at the proof of employment and your bank account to assess you. They may also want to see some proof of your ability to repay the loan, although this isn't necessary.
Payday loans are available at many retail locations. They can be issued quickly, and they're often good when you're in a pinch for that reason.
This type of loan isn't great if you need a large amount of cash. They tend to be smaller, and they often come with high-interest rates. They also need to be repaid relatively quickly.
A payday alternative loan, or PAL, is meant to provide another option to the payday loan. Like payday loans, PALs are small, quick loans designed to help you if you need money fast.
They tend to have lower interest rates. They're also more like personal loans, in that they have longer timelines for repayment. Still, they can end up costing quite a bit more than a personal loan.
Auto Title Loans
If you own a car that's paid off, then you have another option for getting some cash quickly. You can apply for what's known as an auto title loan.
The lender will often give you a loan based on the value of your vehicle. This "frees up" the value of your car for you to use, without you needing to sell the car.
An auto title loan is a good option if you need more than a payday loan can provide and you can't get a personal loan for any reason. Since the car is used as collateral, the lender often doesn't look at your credit history. Keep and drive your car with TFC Title Loans and their nearest loan locations.
You cannot have any other loans on the vehicle though. If you have an auto loan you're still paying off, then you don't hold the title to your car. That means you can't qualify for an auto title loan.
Other Ways to Get Cash Quick
There are a few other types of loans you can leverage to get the cash you need in short order. You might want to consider any of the following:
Emergency cash loan
Pawnshop loan
Payroll advance
An emergency cash loan can be issued in a few different ways. You may be able to get a home equity loan. It might also be an unsecured or "signature" loan.
If you're really stuck, then you might even want to ask your friends and family if they can help you. You could also consider selling some of your belongings.
If you're struggling with a large bill, such as a medical bill or an auto repair, ask if there are any payment plans available for you.
Tips for Getting the Right Loan
Now that you know about the different types of fast money loans out there, you need to choose the one that's right for you.
Always consider what you need from the loan, as well as your financial situation. Will you be able to pay back $1,000 in two weeks? If the answer is no, a payday loan may not be the right choice.
Once you've decided on the type of loan to apply for, make sure you research lenders in your area. Some may offer you larger loans, but another will have a lower interest rate.
Finally, calculate your payments against what you can handle. If you take on too many loans, you may find that you can't make payments or that you need to borrow even more.
Get on the Road to a Better Financial Situation
Fast money loans can help you get the money you need when an emergency springs up. Always do your research and consider which loan type best fits your needs.
Are you considering an auto title loan to help you with a big purchase? Get in touch with the experts and discover just what your car can do for you.
This article was brought to you by TFC Title Loans, we try to bring to you the most informative information. If you are interested in getting a title loan local to you, we are able to help you with our large referral network.
We will help you to get the most money by using the equity that you have in your vehicle, the application is fast and we can provide you with same-day funding.
All of our referral partners are in compliance with the CFPB. We will help you to get the money that you need but from a trusted and reliable title lender.
Need Cash Now? Get Approved In Minutes!