Need a Loan Provided by The Paycheck Protection Program or Try These NonBank Lenders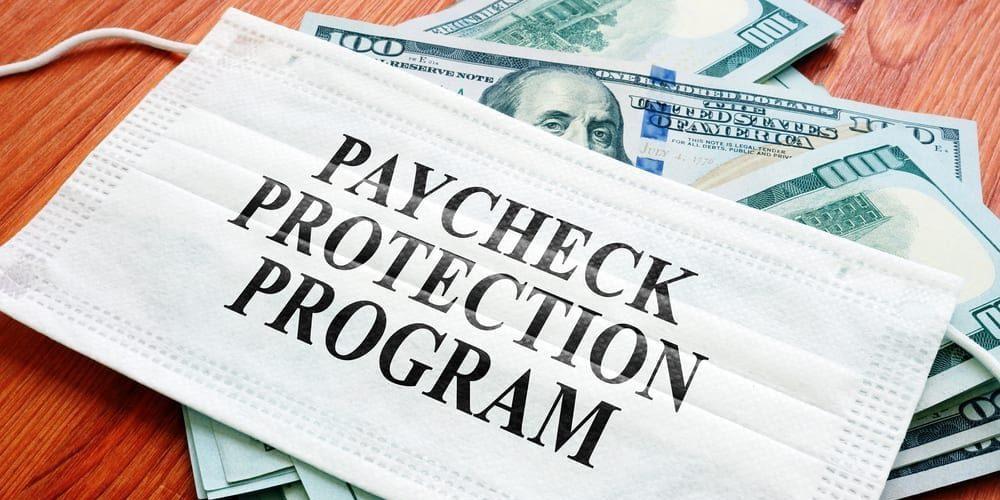 Non-Bank Lenders
The world is in a critical stage of the Covid-19 Pandemic ravaging the entire globe. This is an occurrence that has thrown even the world powers into a state of confusion that was never envisaged. As a result of this, there has been a whole lot of relief packages and palliatives that the government has been throwing at their citizens as a way of assistance to help people survive this trying time.
Businesses have been shut down, and countries are taking out loans to combat this pandemic and put things in order. For example, the first round of the $349 billion funding for the Paycheck Protection program was exhausted in less than two weeks. This led to the Health Care Enhancement Act and the Paycheck Protection Program being signed into law with an additional $310 billion being set aside to help small businesses stay afloat and pay their employees to avoid loss of jobs. This is to keep the unemployment rate at bay.
Paycheck Protection Program
The United States Small Business administration is now accepting applications from registered and approved Paycheck Protection Program (PPP) to accommodate as many lenders as possible. The loans to be provided in this round are meant to be used to provide financial assistance to small businesses since it was said that the initial funding focused more on big businesses and individuals who already have an existing relationship with big banks.
This new funding sets aside $60 billion for credit unions, small and medium scale businesses, community banks, and other less conventional lending companies that are not approved by the SBA. For individuals and small-scale businesses who have not been able to apply for the PPP loan through regional or national banks, here are some non-traditional and nonbank options available; we have the BlueVine. Centerstone SBA Lending, Fountainhead, Funding circle, Harvest Small Business Finance, Lendistry, PayPal Holdings, OnDeck, Square Capital, Ready capital, and VelocitySBA among others.
Online Title Loans From TFC
One non-bank lending company that you can rely on in this trying time is TFC Title Loans. We understand the peculiarity of this time and we are fully prepared to serve our customers with the right lending assistance that can help them get through this difficult time. Whether you are a business owner, an individual, or a corporate body that needs funding to stay afloat and keep employees on your payroll, TFC Title Loans is where you should be.
Our interest rate has been revised to suit this time where we have the pandemic ravaging the world. We provide car title loans that enable our customers to borrow against the equity in their car using the vehicle title as collateral while they are paying off the loan. This means that they can still get to cruise around town in their car all that we will take into our possession is the title of the car.
A lien is placed on the car and as soon as the loan is completely paid off we will lift the lien and issue a lien-release to serve as proof that they are no longer owing on the car. To make it as easy as it gets, we do not charge a prepayment fee. This means that our customers can pay off the loan as soon or fast as they can without attracting any additional charges.
Our Loan agents are friendly and will help you all the way.
Applying for our title loan online is as simple as you can ever imagine. It only takes a few clicks to fill the online application form, submit it, and we will get in touch with you to complete the process.
We offer same-day funding and you are guaranteed that we will not keep you waiting in line. We treat each application as they come in so you have nothing to worry about.
How to Vet Lenders During This Period
We are in trying times and it will not be a good experience to fall into the hands of lenders that will scam you. Hence, it is important to be careful and vet the lenders you are dealing with.
Ensure that the loan company you are dealing with is approved, registered, and licensed. Do well to ask the right questions before proceeding with your applications. Title loans near me are deeply committed to helping you during these uncertain times by applying on their fully online application so you can ensure to stay at home and be healthy.
Ask questions to know if there are prepayment charges, find out what percentage of the loan is funded. Asking these questions can go a long way in ensuring that you don't fall into the hands of lenders that will swindle you and end up complicating your financial woes especially during this difficult time.
This article was brought to you by TFC Title Loans, we try to bring to you the most informative information. If you are interested in getting a title loan, we are able to help you with our large referral network.
We will help you to get the most money by using the equity that you have in your vehicle, the application is fast and we can provide you with same-day funding.
All of our referral partners are in compliance with the CFPB. We will help you to get the money that you need but from a trusted and reliable title lender.
With TFC Title Loans, you are safe and secured. We work in the best interest of our customers to ensure they are able to make the most of their loans. We will take the time to understand you so that we can know how best to serve you.
Need Cash Now? Get Approved In Minutes!