More Loans Approved For Small Businesses Via The Paycheck Protection Program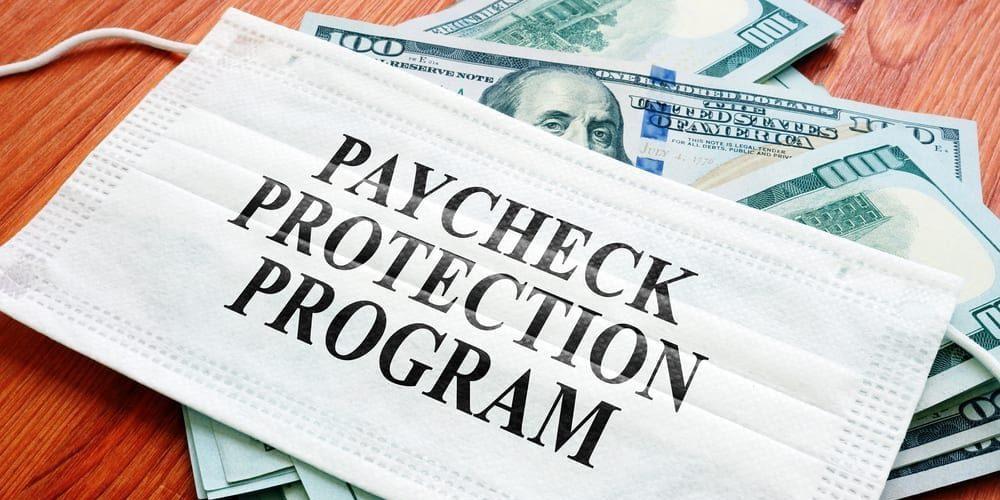 Paycheck Protection Program
In line with the Covid-19 pandemic that has seen most businesses go under, employees losing their jobs, and some having their pay slashed by half or non-payment at all, the second batch of the Paycheck Protection Program, PPP loans was rolled out on Monday, 27th April 2020 via online applications.
So far, over 543,000 loans have been approved, these approved loans came from over 5,000 different lenders equaling a total sum of over $57 billion in direct aid. These loans are meant to help businesses stay alive so that we do not have to start battling with a high rate of unemployment when we are done whooping out this coronavirus. With the help of these aids, both small businesses and large-scale businesses can still cushion the effect of the losses incurred by the fact that they have not been in operation.
Since the beginning of the Paycheck Protection Program (PPP), almost $400 billion in the form of intervention loans have been approved to help over 1.8 million small businesses and also keep over 30 million workers to keep their job. So far, the average loan to businesses is around $206,000, while around 75% of loans released are around $150,000.
Borrowing and lending haven't been restricted to business owners only, we have had countries across the globe taking out loans from the IMF and other financial institutions around the globe to fight this scourge.
The Paycheck Protection Program has helped to bring succor the way of small and large businesses as the loans are targeted directly at the main street to ensure that local economies are still in operation and also make American workers stay employed.
Online Applications Title Loans From TFC
TFC Title Loans is a Loan company that stands out in this time of global pandemic through the provision of title loans that are tailored to suit the times that we are in. We offer affordable and accessible title loans through our online applications portal that is open 24/7. With our online applications, we are closer to you than you can ever imagine, as you are just a few clicks away from enjoying our value-adding loan services.
Whether you need a loan to pay rent or cope with the difficult times on your hands where feeding and living the right way is now a luxury, we will be your dependable partner. All you need to do is to apply online and we will get it across to you.
How does TFC Title Loans Work?
A title loan is a type of secured loan where the borrower lends money against the equity in their car by using their vehicle title as collateral. When you get a car title loan from us, you will need to give us the title of your car while you are servicing the loan. This will enable you to still have your car to yourself.
We will place a lien on your title, the loan is lifted as soon as you completely pay off the loan. Then, we will issue a lien release to serve as evidence that you have fully paid off the loan on the car and you can apply for a new title loan using the same car.
To apply for your auto title loan at TFC, you will need the title of the car to be in your name, a valid means of ID, proof of residence, car insurance, and an age declaration document. Borrowers can find these title loans are close and convenient, one of the easiest ways will be via online application.
Loans for Small Businesses
At TFC Title Loans, we are currently accepting applications from small and large-scale business owners who need to keep their businesses afloat during this time. We have special considerations and offers for businesses so that they can get our loan at very accommodating and convenient terms.
Your business doesn't have to go under when you have a dependable and reliable partner in TFC Title Loans. You can get your loan the same day you apply; it is fast and simple. Also, business owners have the opportunity to negotiate the terms of the loan contract to suit the peculiarity of the kind of business they operate.
We are flexible, considerate, and offer the best interest rate you will find around at this time.
If you need a helping hand in this time of the global pandemic, then TFC Title Loans is where you should come to check out our online applications today.
This article was brought to you by TFC Title Loans, we try to bring to you the most informative information. If you are interested in getting a title loan local to you, we are able to help you with our large referral network.
We will help you to get the most money by using the equity that you have in your vehicle, the application is fast and we can provide you with same-day funding.
All of our referral partners are in compliance with the CFPB. We will help you to get the money that you need but from a trusted and reliable title lender.
Need Cash Now? Get Approved In Minutes!