Making Payments On-Time Every Month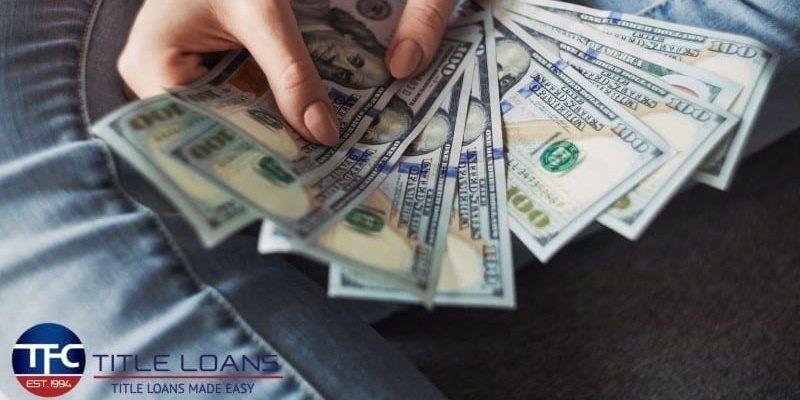 Credit scores, which are officially known as Fair Isaac Corporation or FICO scores, are calculated based on a complicated system based on five main categories. These include:
How much new credit you have obtained
The mix of credit on your report, such as installment loans, credit cards, etc.
Your length of credit history
How much you owe to your creditors
Your payment history
Of the five categories, your payment history has the most effect on your credit score as it represents 35 percent of your score. The reason for this is that every lender wants to know that you made payments on past credit accounts as agreed. Although a few late payments may not drop your score significantly, overall good payment history is very important to keep your credit score high.
Your FICO score also looks at how late your payments were, how much you owed on the account, how recently the accounts were late and how many late accounts there are on your overall score. The more accounts you have that show no late payments, the higher your score should be. Never take a car title loan with no credit check!
For the past 20 years, TFC Title Loans has been lending money to people who need emergency cash and helping them build a good payment history. All you need is a clear car title and identification to qualify for a loan of up to $50,000. We offer flexible payment terms and you can pay your loan off in between 24 to 36 months. There are no penalties for prepayment and you keep the car while you are paying your title loan.
Contact TFC Title Loans today to learn more or to chat with one of our knowledgeable loan representatives. You can also call us at 844-242-3543 to find out how you can begin building a good payment history.
How to Get a Title Loan without a Bank Account
Have you ever wondered how to get a title loan without a bank account? Well, with a title loan, there are no strict requirements like there are with traditional loans. They are a flexible option compared to traditional lenders. TFC Title Loans accepts people with bad credit or those who don't have a bank account. We make retrieving a loan a lot more accessible for those who require financial assistance. Without a great credit score or a bank account, obtaining a traditional loan could be extremely difficult and take weeks to finalize. TFC makes your loan process easier and obtainable.
Have you ever wondered how to get a title loan without a bank account? Have you ever considered obtaining a title loan? Do you know what to take to get a title loan? Do you even know what a title loan is? Well, we won't assume you know so we will break everything into pieces in this content. However, it's important to know that there are no strict requirements like there are with traditional loans. They are a flexible option compared to traditional lenders. They are a flexible option compared to traditional lenders. For clarity's sake, let me quickly digress to answer the questions above.
A title loan is a flexible loan that offers you money against the title of your car rather than your credit scores.
REQUIREMENT FOR TITLE LOAN
There is no hassle on a title loan, the requirements are simple documents that you are expected to have as a resident owing at least a car. Below are a few documents that you will need to access a title loan and reasons why you need them.
The Vehicle
Your vehicle is the major requirement, the vehicle along with its equity will be assessed by our expert staff to determine if it qualified to stand as collateral for the amount you requested for. The resale value of your car will determine how much you can get from us. However, you won't need to park your car with us. Once we've determined the amount you qualify for and finalize the loan deal immediately, you can drive away your car.
Vehicle Title
Our offices are located in different cities in many states in the United State, you must ensure that your car is registered in the city where you are applying for the loan, the car must be free from any lien and you must have completed the payment of the car.
Proof of Identity
To prove that you are a resident of the city where you are applying for the loan, you must provide your full address, contacting number, utility bill of the house as well as your identity card issued by the government such as a driver's license.
Proof of Auto Insurance
Since we are not requesting that you should park your car with us, we should at least be sure that we are secured during the loan period. Proof to show that you insured your vehicle is enough to put our mind at rest should the car involve an accident during the loan period or in case of theft or other issues.
Proof of Income
Your source of income is important to us before we give you any loan, we must be sure that you are capable of refunding the money without any hassle. We don't save you from a mess to put you into another mess so; we consider your source of income while determining your repayment option. For instance, if your income is $100 per month and we ask you to refund $150 per month, this might be difficult for you to do and you might end up losing your collateral.
We may demand that you provide a few references.
No Bank Account Required
Reading all the requirements above, you will understand that there is no appearance of any bank name or any bank documents. This is to prove that you do not need a bank account to get a title loan.
You don't need a bank account to be approved for an auto title loan with TFC Title Loans. However, on a few occasions, you may be asked to provide your account information but we only as such is when you don't have any other way to prove your income. In some cases when you're self-employed or don't have a traditional source of income, a bank account verifies that you do receive an income. Remember that we've earlier mentioned that this title loan is flexible, and we've also mentioned that we plan your repayment plan taking into consideration your source of income. You will understand better why we need to be ascertained of your income flow. If you have pay stubs or checks from your employment, then you don't need to worry about providing a bank account.
A bank account isn't required to receive your funds or pay your loan. When you are approved and have signed your loan agreement, TFC will provide you with your money in your hand. We don't need to wire it to an account for you to receive it. When you have to make your monthly payment for your loan, there are many different ways to pay your balance. If you prefer to pay with prepaid cards or cash, you can:
Pay over the phone

Visit a TFC location and pay
Financial Future
Maybe you once tried or probably you are fed up with some bank charges or bank hours seems to be inconvenient for you or you don't trust banks or don't think it's worth the trouble. You may think you're too young or you don't even know how to bank. Whatever the reason may be, we want to tell you that a bank account is essential and also, wants to help you acquire one. We know the value of the bank and we will like to let you know that bank accounts are essential. Apart from the fact that your money is safe in the bank, it makes managing your finance a lot easier and also assists you in creating a viable budget as you can easily have access to what you have in your bank statement. Just one bank account can make your whole life easier than your imagination, it enhances your safety, you don't have to receive your payment by hand, you can discuss with your employer to channel your paycheck into your bank account.
As technology advance, numerous are the benefits of operating bank accounts, we can mention all but we will like to touch a few of the advantages. It includes:
   FDIC insured banks: a safe place to ensure your money

   Free checking accounts exist

   Banks accept low deposit amounts

   Avoid checking cashing fees

   The convenience of a card or ATM access

   Open an account with ITIN or other identification forms

   Secure transfers and transactions

   Collect interest on checking and/or savings accounts

   Online bill payments using a credit card

   Automatic bill payment
How to Apply Without a Bank Account
Although a bank account is great and offers numerous advantages much more than the few we mentioned, it doesn't stop you from enjoying the full benefit of a title loan when the need arises. As long as you have a vehicle with a clear and free title, you can apply for an auto title loan. By using the title of your car as collateral, your credit score or bank account access does not matter to TFC. It doesn't affect your qualification or loan amount. We base your loan and the approval on your car value and your ability to repay the loan. You could get anywhere from $2,500 to $50,000 with the title of your car. Then, you can have anywhere from 24 to 36 months to pay off your loan.
Application
TFC has streamlined its application process to make it quicker and easier for you to apply. With our application, you could have your funds in as little as one business day. To start, all you have to do is apply online or call TFC to have a representative help you. Once you've applied, a TFC representative will call you to discuss your loan amount, the terms, and to collect all your required documents. After your documents have been received and approved, you head over to the nearest TFC store or signing location to sign your loan agreement and collect your money.
Documents
To prepare you for the documents you will need, we've provided a list for you. Then, you'll be prepared for the call from your representative and you can get your money as quickly as possible. As earlier mentioned, the following documents will be needed to approve your loan:
   Proof of identification

   Proof of residence

   Proof of vehicle insurance

   4 references (name, phone number, and relationship). You need to know that it's much different from the guarantor that will be requested from unsecured traditional loans. With them, when you failed to pay, you put your guarantors in trouble but with us, references are just people that when we contact, they know information about you.

   Pictures of the vehicle (four sides, VIN plate, and odometer)

   Proof of income/ability to repay the loan
Now you have all the information you need to apply for an auto title loan with TFC. Before you apply, we will like to let you know the few benefits you will enjoy when you apply for an auto title loan with us.
WHY TFC TITLE LOANS?
The aim of every business person is profit but TFC Title Loans belongs to the categories of few companies that put humanity first before profit. TFC Title Loans isn't just a loan company established for just profit's sake; our core intention is to help as many people as we can in their difficult times. Our popularity in the loan business can be accredited to our low-interest rates, flexible loan, simple application process, unbeatable terms, great customer service, and long-term repayment plans.  
Easy Application
A car title loan with the TFC Title Loans application process is simple; you can apply on our website by filling the submitting the short application form and you can also walk into any of our offices near you to fill the application form. Check our locations to know our closest office to you.
Great Customer Service
Great customer service is one of the reasons why we are rated far above our competitors. Our staffs are well trained and they render the best of services to our clients. They are always available in person and on phone to answer your calls. They treat each customer as personable Furthermore, they are always discreet about customers' information and they treated them confidentially as much as they can. Customer satisfaction is our utmost priority. We evaluate every situation and will make the best recommendation to make sure our customers don't put themselves in a position to lose their collateral.
High Amounts
How much you can get through a car title loan depends on the value of your car, however, most lenders will try as much as possible to be on a safer side so most of them will borrow you 30 to 50% of your car resale value. At TFC Title Loans, we are completely different; we usually take a high financial risk to satisfy our customers. We will offer you up to 85% of your car value as opposed to 30-50% offered by other companies and you can get up to $50,000 depending on the value of your car.
Keep and Drive Your Vehicle
While your car is used as collateral for a loan, you are still in possession of it and can use it without any restriction. TFC Title Loans offers you a loan without creating any havoc on your lifestyle.
No Hidden Fees, No Prepayment Penalties
We don't take advantage of our customers; we work following the law that guides car title loans in every state where our offices exist. We make sure our customers read and understand what they are signing before signing any loan contract with us. Every detail of the loan will be included in the drafted loan deal and no additional payment will be requested outside what they signed as long as they keep to the loan terms and conditions which majorly repay at the appropriate time.
You Only Pay the Interest for The Time the Money Is Borrowed
This is one of the reasons why we are different. If you can return all the money in a time lesser than the agreed time, you only pay the interest for the time the money is borrowed.
This article was brought to you by TFC Title Loans, we try to bring to you the most informative information. If you are interested in getting title loans that are local to you, we are able to help you with our large referral network.
We will help you to get the most money by using the equity that you have in your vehicle, the application is fast and we can provide you with same-day funding.
All of our referral partners are in compliance with the CFPB. We will help you to get the money that you need but from a trusted and reliable title lender.
Related Articles: