Car Title Loans Ontario
We are here for you, we will help you get the speedy cash that you need. We will help you use the equity that you have in your vehicle, so you can get the best car title loans Ontario CA.
Has a temporary money problem slowed you down? Are you losing sleep over financial difficulties? Do you need money right away? Our car title loans in California can help you.
Regardless of your situation, TFC Title Loans is here to help with competitive rates on car title loans in Ontario California. You can apply on our website to get the best title loan in Ontario.
We will get you the maximum money on your car title, our car title loans Ontario, can provide you with the same-day funding that you need.
The car title loans that we will get for you will have longer terms so that your monthly payments will be lower. But with all of our car title loan contracts, there will be no prepayment penalties.
Title Loans Ontario Ca
Traditional banks and credit unions make you fill out mountains of paperwork to get a loan. Then, they make you wait and wait for a decision that may not even end up in your favor.
TFC Title Loans knows your time is precious. That's why we have streamlined the auto title loan Ontario Ca application process. The is no need to even visit a title loan location, we can fund the whole process online.
You may be able to qualify to borrow up to $50,000 in as little as one business day, yes within 24 hours you could have your title loan.
Here are some other benefits that the residents of California may enjoy with car title loans Ontario Ca.
If you have a title loan in Ontario CA, with another company, we can refinance your car title loan and get you a better monthly rate.:
No prepayment penalty
Get your funds within one business day
Highly competitive rates
Apply with TFC Title Loans regardless of your credit score
When borrowers get advantages like these, it's no wonder that residents of Ontario come to us for their financial needs.
Let us show you how easy it may be to get the funds you need to keep your life moving. We will get you your car title loan in Ontario with the equity in your vehicle.
Simple Car Title Loans Ontario CA
The runaround you get from traditional lenders may be a thing of the past when you turn to TFC Title Loans for car title loans in Ontario. Our process is amazingly straightforward. Follow these three simple steps:
Take a few minutes to fill out our online title loan application or contact one of our loan agents at 844-242-3543.
Verify your qualifying information with one of our representatives.
Sign the car title loan agreement and collect your funds.
It really is that simple. No more endless forms to fill out and no long waits. We make the auto title loan Ontario application process painless and straightforward.
Contact us today to apply for an auto title loan. If you need a motorcycle title loan in Ontario, we can also help you with that.
How Do I Get Car Title Loans Ontario?
If you want to get title loans, you must have a vehicle that has enough equity in it for us to be able to help you.
With our vehicle title loans, you must also be able to show income, to prove that you can afford the vehicle title loans Ontario monthly payments.
You will find with our online car title loans, that the process is easy to qualify for, and we will get you the most money on the equity of your vehicle.
Bad Credit Car Title Loans in Ontario CA
Some of our customers may have faced genuine money problems in recent years. Some of them need a bit of help to get out of the situation they are in.
However, banks and credit unions typically ignore those who have bad credit. We encourage residents of Ontario to apply with TFC Title Loans for car title loans, regardless of credit.
We are here to help you get the best title loan in Ontario, and we will also help you get a title loan that is near you.
Conclusion For Title Loans Ontario California
TFC Title Loans believes that everyone deserves a second chance. Because our car title loans use your qualifying vehicle's physical title as collateral, our customers may qualify for the funding they need, even with bad credit.
Don't let bad credit force you to put your plans on hold. Apply for car title loans in Ontario and keep your life running on schedule, your car is your credit with us. All of our title loans are in compliance with the DBO.
We will make sure that the car title loans Ontario that we get for you, will fit within your monthly budget, and that you will be getting the best terms.
Contact us today, we are here to help you get the most money, by using the equity that you have in your vehicle, with our title pawn.
About Ontario California
Ontario is a city in southwestern San Bernardino County, California, 35 miles east of downtown Los Angeles and 23 miles west of downtown San Bernardino.
Located in the western part of the Inland Empire metropolitan area, it lies just east of Los Angeles County and is part of the Greater Los Angeles Area. the population of  Ontario is about 165,000.
Click here for more information on Ontario California.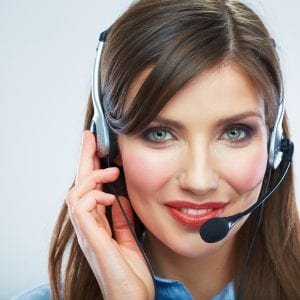 Frequently Asked Questions
Definitely yes, you have to own your vehicle to use it as collateral for a secured title loan.
The smallest amount of loan you can get for a pink slip loan can vary according to your vehicle value as well as monthly income. All this comes into consideration when qualifying for a pink slip title loan.
One benefit of this pink slip loan is its speed. You can apply for a car title loan today and get it in a few hours or in a day, even two. For detailed information, visit our FAQs page
It is too risky so we can't assure this even though we also don't provide this service but we do have some partners that will offer no insurance title loans. It will depend on your location, to see if they will do it.