How to Sell a Car with No Title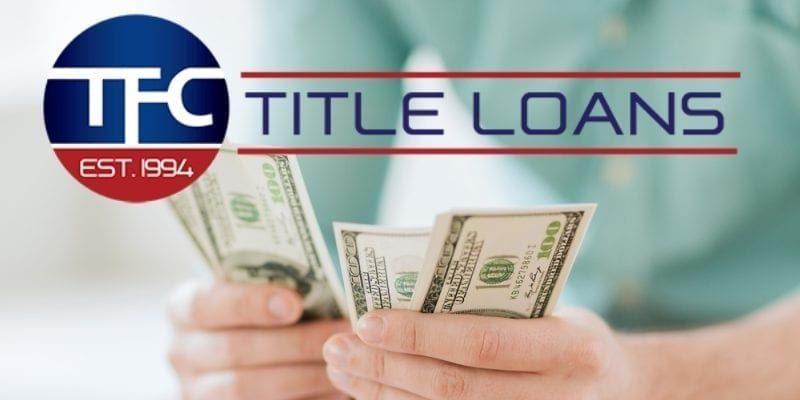 Selling A Car With No Title
This article was brought to you by TFC Title Loans, we try to bring to you the most informative information. If you are interested in getting title loans that are close to you, we are able to help you with our large referral network.
We will help you to get the most money by using the equity that you have in your vehicle, the application is fast and we can provide you with same-day funding.
All of our referral partners are in compliance with the CFPB. We will help you to get the money that you need but from a trusted and reliable title lender.
A common question we hear from car owners is how to sell a car with no title. Here, at TFC Title Loans, we're not exactly in the business of selling and buying cars. We are, after all, just a title loan lender which is not directly related to the question at hand. However, we believe that we have a duty to all of our past, present, or potential clients to financially educate, empower, and equip them to build a healthy economic future for their families as well as themselves.
Sell A Car With No Title
Ever since we opened our doors 25 years ago, we have gone above and beyond for our valued clients. We have decided since then, that we might as well go the extra mile for those who aren't as of yet, or may never be, our clients. We have implemented an expansion of our site to include resource pages that cover questions about the DMV, financial planning, and buying/selling cars. Since 1994, we have been assisting our clients in transferring titles and applying for duplicate titles so they might be able to get a title loan through us. We have realized that we can put that knowledge and experience to use for other numerous situations including how one goes about selling a car without the title on hand.
Our second-to-none customer service has drawn thousands of customers to our door when they are in need of emergency financial funding. Consumer education and lender transparency are extremely high priorities for us so if you need more information when it comes to titles, then please continue on reading. However, if you feel interested in starting the process for a title loan, then please fill out our online application or give us a call today!
Replacing a Lost Title
If you have just lost the original title, then you can order a duplicate title from your local DMV. Each state's requirements are diverse so we have elected to include the three key states we presently operate in. If you do not live in one of these three states, you can learn your state-specific information here.
The Arizona DMV necessitates that you complete the Title and Registration Application (Form 96-0236) and show your identification if you come into the office. You could either mail in the form or bring it in person. There is a four-dollar title replacement fee you are obligated to pay. Go to this page for more extensive instructions precisely about your circumstances.
The New Mexico DMV necessitates that you fill out the Application for Duplicate Certificate of Title (Form MVD-10901). You need to take this form to your local DMV office in person and pay the replacement fee listed on the application. Go to this page for more extensive instructions precisely about your circumstances.
The California DMV necessitates that you fill out the Application for Duplicate Title (Form REG 227). You could either mail the application in or bring it to your local DMV office in person. You will be obligated to pay a twenty-dollar title replacement fee along with your application. Go to this page for more extensive instructions precisely about your circumstances.
Bill of Sale
A bill of sale is always an important item to have, especially when you are selling the vehicle to a private party. The bill of sale is necessary for the seller's records but it is also useful for buyers to have so they can complete the title transfer process and register the vehicle. Your local DMV should carry a bill of sale form that you can use while some states also accept a generic bill of sale forms. Regardless, these are the facts that every bill of sale usually calls for:
The selling price of the car.

Vehicle Identification Number.

Vehicle's license plate number.

Date and location of the transaction.

Names, addresses, and signatures of both the buyer and the seller.
Getting a Lien Taken Off
You may not have your title because a bank or another lender has your title in their possession and are signed onto it as the lien holder. So, even if your name is already on the title, the fact that there is a lien placed on it means you do not have full legal rights to it. To get your title back, free and clear, you must pay off your auto loan or auto title loan in full. After repayment, the lienholder will sign a lien release and mail your title back to you. Once you receive the lien release and title, schedule an appointment at the local DMV office to submit the necessary documents, complete a vehicle transfer application, and pay the required fee.
We hope that you have found this resource article both informative and educational. If you have any remaining questions that were not answered here, then we encourage you to call us today! We have customer representatives standing by the phone, eager to answer all of your questions. However, if you are interested in getting started with your very own TFC Title Loans right away, then fill out our online title loans application or give us a call to apply over the phone. We would be positively thrilled to work with you!
Related Articles:
Need Cash Now? Get Approved In Minutes!