How to Get a Payday Loan in 8 Steps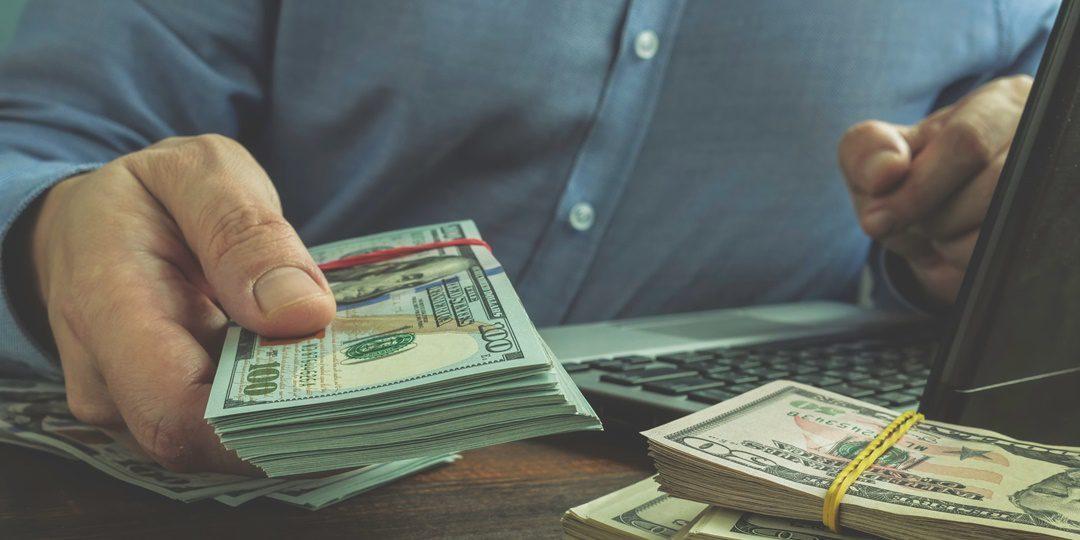 A high-cost, short-term loan such as a payday loan enables you to meet sudden financial obligations. Their interest rates and fees are quite high. You can get a payday loan even with bad credit. While these loans are a quick and simple way to solve emergency financial needs, you can get trapped in a debt cycle if you aren't careful. When applying for a payday loan, familiarize yourself with the renewal policies, late repayment penalties, rollover guidelines, and other policies.
While payday loan requirements are easier to meet than bank loans, and their approval rates are high, your application can still be denied. A payday lender may reject your application if you don't meet the application requirements, don't earn enough to qualify for a payday loan, have paycheck advances or outstanding payday loans, don't meet the lender's additional needs, your account has an overdraft, and more. Before applying for a payday loan, consider addressing these issues to increase your approval chances. Here's how to get a payday loan in eight steps.
1. Check your credit score
While most payday lenders, such as My Canada Payday, don't check your creditworthiness, some do. A low credit score implies that these lenders will be at greater risk if they approve your loan application. Low credit indicates that you could have a bad history or no credit. To better your chances of getting credit, consider improving your credit rating before applying for payday loans requiring good credit.
2. Improve your credit rating
Your credit file mistakes may negatively impact your application as it shows your borrowing history and credit application. Consider checking it to ensure the recorded details are accurate. Pay your bills on time, and pay off existing debts to improve your credit score. You can also register on the electoral roll to enable lenders to confirm your address and identity.
3. Ascertain that you meet the loan lending criteria
To qualify for a payday loan, most lenders require you to be at least 18 years old, provide proof of income and identification, and possess an active checking account. Some payday lenders could also have additional lending criteria to be met before the loan approval. To increase your approval chances:
Meet the core lending criteria: Payday lenders will evaluate your situation for non-payment risk. As such, they'll require you to have an income. They might also need you to be a resident within a specific geographical area and own a bank account where they send the money and recover payments from

Ascertain the affordability criteria: Take a closer look at your finances to ensure your monthly net income less the expenditure leaves you with sufficient income

Pay off your loans: Some lenders might not approve your payday loan if you have outstanding loans or debts. Paying off your loans first enhances your approval chances and reduces the risk of getting into a debt cycle.
4. Find the right lender
Before making any payday loan applications, consider looking through reputable payday lending companies offering affordable interest rates and clear terms and conditions. Look at their application process, loan repayment period, the maximum amount you can borrow, and the lender's reputation. To ensure the lender's legitimacy and licensure to operate within your state, check them with the Attorney General's office or Better Business Bureau.
Consider whether they have an offering for people with bad credit and try to understand the consequences of getting a payday loan with a low credit rating. Choose a lender whose rates are competitive and ensure there aren't any hidden costs that could increase your loan repayment amount.
5. Fill out the loan application form
Applying for a payday loan online is quick and convenient. Before filling out the application form, ensure you have all the required details. You'll have to fill out the following elements of the payday loan application form:
Enter your personal information, including full name, date of birth, current address, social security number, and residency status. This will help lenders ascertain your identity to ensure the loan goes to the right person. This reduces the chances of identity theft while ensuring you're applying for a loan on your own accord.
Employment or income and contact details
Your income or employment details enable lenders to determine whether you can repay the loan per the agreement. They check your income source, when you've paid, and how much. Your contact details, including an active email address and phone number, for lenders to contact you.
Payday lenders need your bank account details such as routing and account numbers to deposit the money once approved. They also need them to verify your account and ascertain your ability to pay. Other lenders also set automatic repayments on the loan's due date.

If you're applying with reputable lenders, your banking information will be safe, as they won't keep your login details. Ensure the page where you submit your banking information and other personal details is secure and encrypted.
What if you don't have or want to use a bank account?
While the chances of finding a lender who can extend a loan to you without a bank account are very high, you can still find one, provided you have proof of income. You can physically go to a payday loan lender, use your savings account, or look for a lender who can load the money into a prepaid debit card without requesting your banking details. You should be wary of payday loan lenders without secure websites.
Accept the terms and conditions
Before submitting your application, it's essential to read the terms and conditions of the loan to ensure you're okay with everything stated therein. It includes the fees and costs of the loan, implications of not repaying the loan as agreed, and more. If upon reading the terms and conditions of the payday loan, you're convinced it's the right offering for you, accept the terms and conditions of the payday loan.
6. Avoid lying on your loan application
All the details on your loan application form should be accurate and complete. Should anything be missing, the approval process may take longer. Lying about your income to enhance your approval chances might negatively affect them because they'll likely cross-check your information against the financial records.
7. Submit your loan application
After filling out the loan application form, you must read it to ensure the information you've provided is accurate and complete. If all is okay, click the submit button, then wait for the payday lender to evaluate your application and decide whether to approve or reject your loan application.
8. Receive the money
Once approved, most lenders will deposit the money into your account in 24 hours. Based on their policies, others may take between two to three business days.
Consider payday loan alternatives
While payday loans are convenient and quick to apply for and get, they are expensive and risky and should be your last resort. This is why you should look at payday loan alternatives to avoid falling into the debt cycle trap. You can borrow from credit unions, apply for bad credit loans, consider a low-interest credit card, try peer-to-peer loans, get a credit card cash advance, or join a lending circle to help with future emergency funds. You may also consider borrowing from family and friends, applying for a financial aid program, and looking for alternative earning ways.
Endnote
While unexpected situations may cause you to rush through your payday loan application process, consider taking your time to ensure all the details are accurate to increase your approval rate. Use these steps to get a payday loan.
TFC Title Loans will help you to use the equity that you have in your vehicle. Our car title loans can get you the money that you need.